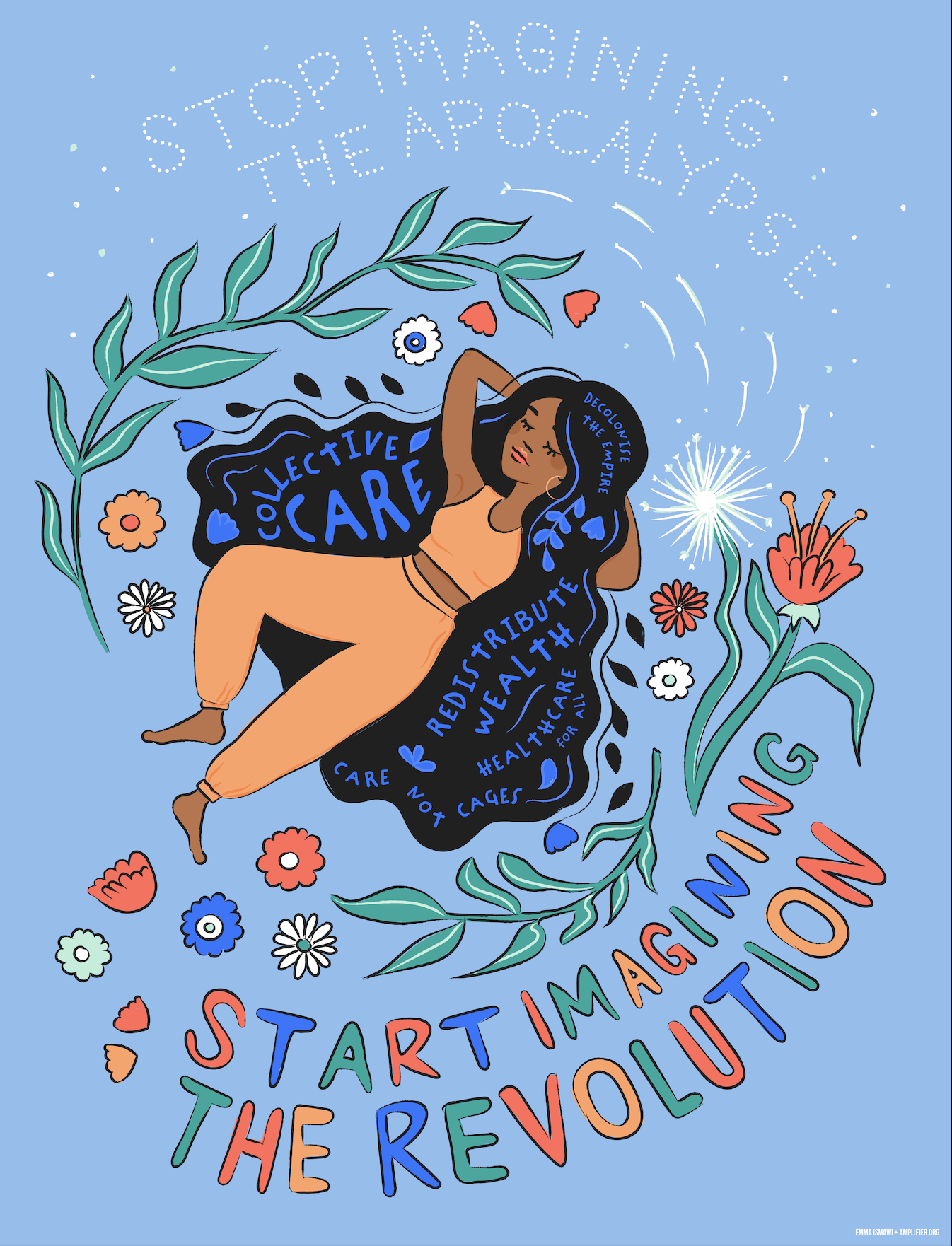 Washington DC Ward 3 Mutual Aid Neighbor Support
Ward 3 Mutual Aid is part of a grassroots response to COVID-19 in Washington DC. We are a collective of neighbors helping neighbors & organizing to build a just and equitable city.
Contribute
---
Become a financial contributor.
Washington DC Ward 3 Mutual Aid Neighbor Support is all of us
Our contributors
374
Thank you for supporting Washington DC Ward 3 Mutual Aid Neighbor Support.
Incognito
One Time Donation
$26,517 USD
GW Student As...
One Time Donation
$10,000 USD
Beks Blakney
Network Solidarity
$2,900 USD
Top financial contributors
Individuals
Incognito
$26,517 USD since Nov 2020
GW Student Association
$10,000 USD since Dec 2020
Beks Blakney
$2,900 USD since May 2021
Incognito
$2,320 USD since Oct 2020
About
---
The Ward 3 Mutual Aid team is part of the DC Mutual Aid Network, a citywide grassroots movement initiated by BIPOC organizers in response to the COVID-19 pandemic. Mutual aid is direct support among neighbors. In our first year, the Ward 3 team answered over 4,000 calls on our community hotline, and made over 1,400 grocery deliveries in our ward. 
Ward 3 is the whitest and wealthiest ward in the city. We approach our organizing through a lens of
wealth redistribution and reparations
to Black and brown residents who experience structural racism and displacement in our rapidly gentrifying city. With the wealth in Ward 3, we should be able to
support Ward 3 neighbors and contribute regularly to mutual aid organizing throughout DC
. Right now, we contribute
$2,600 a month
to
East of the River Mutual Aid
and and the
Hot Din program
(which delivers meals to queer and trans BIPOC organizers throughout the city). We also act as a resource hub for residents in Ward 3 by providing free groceries, supporting a regular food pantry, and serving as a resource advocate. But we know we can do more!
Although our mutual aid network began in immediate response to the pandemic, mutual aid was needed prior to the pandemic. Even beyond covid-19, mutual aid will continue to be a necessary means for us to meet one another's needs. We need consistent funding to continue and expand our organizing and meet the ongoing needs of our neighbors. 
If 1,000 neighbors across our ward each gave somewhere between $5 and $100 a month, we would have a generous and reliable budget. We estimate we need a minimum of $11,180 a month to meet the current need in Ward 3, and even then, we know there is more support we could offer! We want to continue and expand our work, but our finances are often uncertain week to week. (Note that the Open Collective "budget" displayed is regularly misaligned with the actual amount of funds we have access to because we are consistently managing reimbursements owed to our lovely grocery shoppers!)
With consistent funding, imagine the possibilities for us to expand our support: both within our ward, and to our neighbors across the city!
Have questions or want to  join our organizing for collective liberation? Send us an email (
[email protected]
) or complete the
sign-up form to organize alongside us
and develop relationships with neighbors that are rooted in radical care. Mutual aid, unlike charity, empowers people to give and receive help as part of our community. We may each have little to give, but all together we are powerful!
Connect
---
Let's get the ball rolling!
News from Washington DC Ward 3 Mutual Aid Neighbor Support
Updates on our activities and progress.
Conversations
Let's get the discussion going! This is a space for the community to converse, ask questions, say thank you, and get things done together.
How can I help?
Published on February 22, 2021 by Margaret Doctors
Hello! Glad y'all are here. I'm a small business owner in Ward 3 and I want to get involved and help establish a robust support network throughout our community.
Report - 1st 6 Month of Operation
Published on October 26, 2020 by Olga A Kochergina
Here is a link that was shared in the Ward3 Mutual Aid email thread - the 6month report for March 23-September 22, 2020. Check it out for the full operational budget and the proposed next steps!...
Monthly budget goal?
Published on October 26, 2020 by Olga A Kochergina
What is monthly budget $$ we are fundraising toward? The description lists that we averaged 2550$ in grocery requests and $650 in aid for neighboring wards PER WEEK, so it sounds like we are looking for 3200$ weekly or 13K Monthly operating...
Budget
---
Transparent and open finances.
Total disbursed
$191,371.53 USD