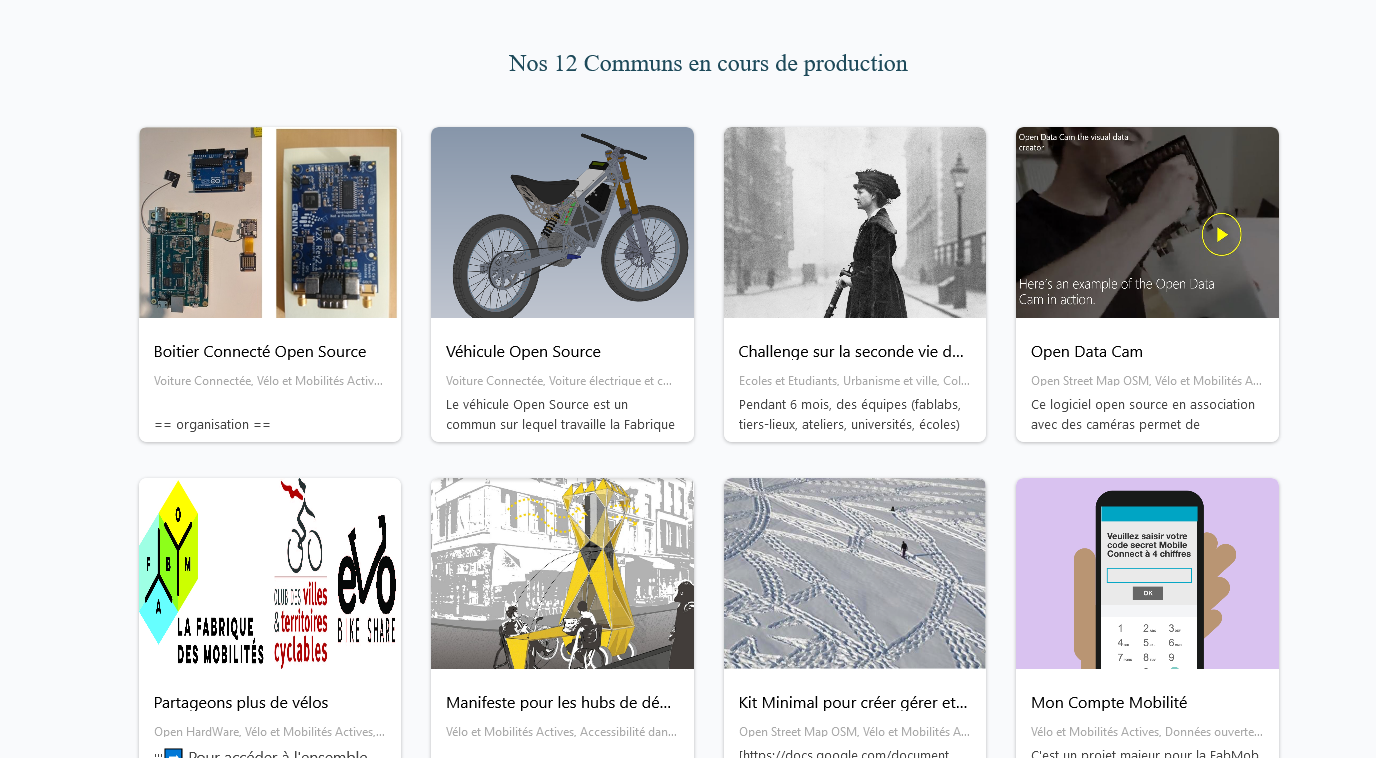 Wiki Fabriques
Construire le meilleur des wikis pour les Fabriques
Contribute
---
Become a financial contributor.
Top financial contributors
Individuals
FABLOG
€500 EUR since Jul 2021
Wiki Fabriques is all of us
Our contributors
6
Thank you for supporting Wiki Fabriques.
FABLOG
Contribution au développeme...
€500 EUR
Budget
---
Transparent and open finances.
About
---
Plusieurs Fabriques (Mobilités, Logistique, Energies, Santé et Pédagogie) utilisent ou souhaitent utiliser un wiki pour documenter, indexer et plus généralement manipuler des connaissances sémantisées. Le wiki devient un commun technique des Fabriques. Pour le gérer, le développer, ce compte Open Collective permet de synchroniser des compétences techniques et des besoins des communautés d'utilisateurs.
Cette démarche s'appuie à la fois sur des échanges, sprints, travaux en distanciel et également des résidences.
Pour découvrir les travaux en cours, les liens ci dessous seront utiles :
*
Kanban des actions identifiées sur le github
*
Chat de la FabMob, salon #wiki, pour échanger
sur des sujets techniques
*
Mailing list des contributeurs pour rester informé
*
Page Wiki des contributeurs du wiki