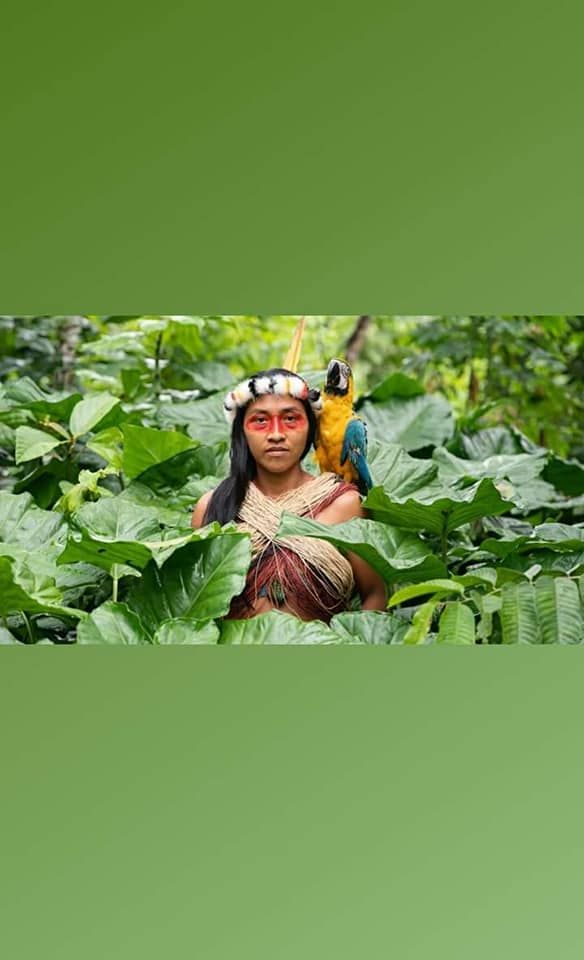 Wings For Amazon Project
UMI Fund
Contribute
---
Become a financial contributor.
Top financial contributors
Wings For Amazon Project is all of us
Our contributors
3
Thank you for supporting Wings For Amazon Project.
Budget
---
Transparent and open finances.
Total disbursed
£540.00 GBP
Connect
---
Let's get the ball rolling!
News from Wings For Amazon Project
Updates on our activities and progress.
Floods Emergency COVID-19
In 2020, The Pakayaku Community and Sarayaku suffered a set of floods since March 17th and June. All these disasters were worse with the COVID-19 spread that got an impact in the communities due to lack of healthcare accessin the area. The...
Read more
Manifestations support with logistical and resources
During October 2019, Ecuador's indigenous people suffered a set of Human Rights violations from Police Department because of Tax law in easy access fuels. The population fought to preserve the well being that Fuels Taxes Law was going to de...
Read more
About
---

Wings for Amazon es una organización sin fines de lucro que busca proveer y formar parte de ayuda a comunidades indígenas de la Amazonia en aislamiento voluntario y aportar a nivel logístico y en difusión de campañas activistas en favor de la pugna de derechos y garantías constitucionales como ciudadanos del Estado Ecuatoriano.



Desde 2019 hemos emprendido el apoyo y coordinación con miembros de Resistencia Waorani, Siona Siekopai y Amazon Frontlines durante movimientos llevados a cabo en Quito con fines activistas y en defensa del medio ambiente y a protección de territorio intangible en el frente amazónico del Ecuador.
Motivación: ¿Qué es "Wings for Amazon"?



Esta asociación familiar empezó como rescatista animal desde 1988. de la mano de una noble familia del Sur de Quito recien mudada de la Tola en el Centro de la ciudad. Susana, Malena y Maria de Lourdes, madre e hijas respectivamente, con pocos recursos y mucha solidaridad emprendieron la misión que hoy en día cumple 32 años desde su inicio con los primeros cachorritos encontrados en cajas mojadas y en la lluvia a la interperie. En total hemos cambiado la vida de 200 perros, aproximadamente el 75% de ellos vivieron bajo nuestro techo hasta su vejez o enfermedades catastroficas como carcinomas hereditarios, pero que gozaron de alimento, cuidados y, sobre todo, el cariño y ternura que en un momento de su vida no fueron correspondidos.



Hoy desde hace diez años pudimos rescatar a canarios y psitaciformes(periquitos y cacatuas domesticadas) extraviados y pinzones cebra, camadas de gatitos nacidos en quebradas y lugares crudos donde no se le ocurriría a ningún ser humano nacer. A pesar del arduo trabajo que demanda, el compromiso y tiempo que ha significado mantener a esta gran y diversa familia, lo hemos seguido impulsando siguiendo los principios y enseñanzas inculcadas por Mamita Susana, quien un día decidió ofrecer su vida entera a nuestros amigos peludos a cambio de solo una cosa, una colita juguetona que la recibe después de una ardua jornada.