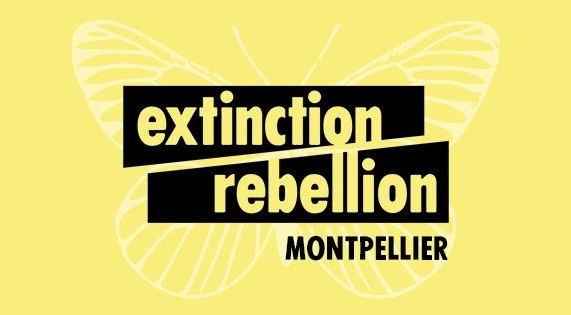 XR Montpellier
Extinction Rébellion Montpellier est un groupe local d'XR France. Cette cagnotte nous permet de gérer les dépenses liées aux actions : achat de matériel, location de salles, soutien financier aux rebelles poursuivi.e.s pour les frais de justice
Contribute
---
Become a financial contributor.
Top financial contributors
Individuals
Incognito
€2 EUR since Sep 2020
XR Montpellier is all of us
Our contributors
4
Thank you for supporting XR Montpellier.
incognito
Financial Contributor
Total contributions
€2 EUR
Budget
---
Transparent and open finances.
Total disbursed
€128.10 EUR
Connect
---
Let's get the ball rolling!
News from XR Montpellier
Updates on our activities and progress.
Etat financier novembre 2020
Les dépenses à défalquer du soldes sont : 300 Euros de location de salle pour le prochain semestre200 Euros (environ) de remboursements aux rebelles pour matériels, fournitures,... : remboursement à faireSoit un solde réel au 8/11/20 de 100...
Read more
About
---
PARCE QUE NOUS AVONS LES PREUVES DU DÉRÈGLEMENT TRAGIQUE ET SANS PRÉCÉDENT DES ÉCOSYSTÈMES,
Parce que la science nous dit que l'urgence est extrême et que nous n'avons plus aucun délai,


Parce que le gouvernement, les élu·e·s, les grands acteurs économiques, les grands médias n'agissent pas à une échelle suffisante pour informer objectivement les citoyen·ne·s et les mobiliser, pour limiter le désastre climatique et l'effondrement de la biodiversité, et pour protéger équitablement les populations,


Le groupe local à Montpellier (en abrégé XR Montpellier) a entamé une rébellion non-violente en mars 2019


Nous sommes des citoyens conscients, engagés et déterminés qui adhérons aux valeurs de non violence et de désobéissance civile. 
Dans notre logique de décentralisation et d'autonomie des groupes XR en France, notre groupe a besoin de constituer sa propre cagnotte qui sera utilisée pour : 
Acheter ou louer le matériel nécessaire à nos campagnes et actions, 
Louer des lieux pour des réunions, conférences, formations, etc
Soutenir financièrement les rebelles poursuivi.e.s pour les frais de justice(s) et de défense
Cet argent nous permettra d'avoir de l'autonomie et de la liberté dans nos actions et d'avoir de la transparence financière par cette source collective. 
Un point financier sera fait de manière transparente auprès des participants aux réunions.