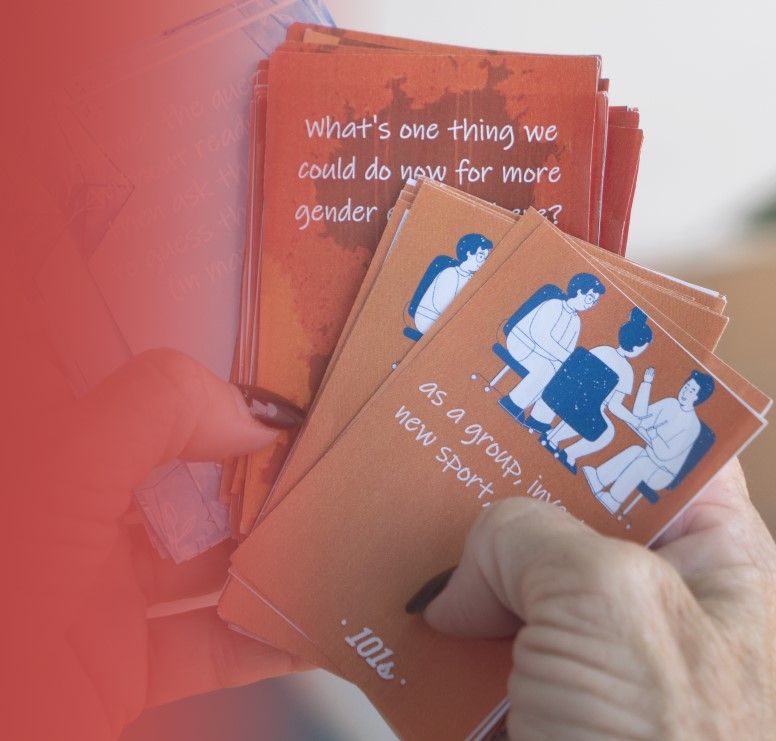 101s card game
Card game to foster cohesion and collaboration in teams, organisations, communities, groups
About
---
We've designed a card game made especially for groups of all types: teams, communities, collectives, departments, associations, or entire organisations.

There are many card games out there, but none, to our knowledge, target the cohesion of groups and teams head on.

The game looks a bit like this:
 
Who will benefit from it?
We designed this game specifically for groups of all types, whether new or established. Some examples: 
a team in a development cooperative
a project task force of an NGO
a high school class
a housing community
the cohort of a secondary education course
an association of somatic practitioners
a Facebook group around self development topics
a choir group
the administration team of a civic centre
the organisation team of a festival
a women's circle
a team of volunteers for an animal shelter
a feminist collective
a women's basketball team
the teachers in a school
and many others, probably including your group!
 
To be sure, the 101s game can be played by any group of people. But the most benefit will go towards those with at least minimal group identity.
 


We're now playing it with groups in and around Catalonia to increase cohesion and improve communication:
 
Contribute
---
Become a financial contributor.
Financial Contributions
Live game experience!
Laugh your way to passion and cohesion with your team, organization, collective, or community. Book us to play the brand-new 101s group game! Anywh... Read more
Starts at€100 EUR