Buttercup
Free and Open Source Javascript Password Vault
Become a contributor
Top financial contributors
Individuals
Incognito
$4 USD since Mar 2020
Incognito
$2 USD since Jul 2020
What's new with Buttercup
Stay up to dates with our latest activities and progress.
Budget
See how money openly circulates through Buttercup. All contributions and all expenses are published in our transparent public ledger. Learn who is donating, how much, where is that money going, submit expenses, get reimbursed and more!
Monthly financial contribution to Buttercup
from Incognito • 7/10/2020
Today's balance
$192.90 USD
Estimated annual budget
~ $94.74 USD
Buttercup is all of us
Our contributors
20
Everyone who has supported Buttercup. Individuals and organizations that believe in –and take ownership of– our purpose.
About
Buttercup is a password and credential management solution designed at being free and easy-to-use. Protecting against identity-theft by storing login details should be as easy and cost-effective as possible to attract users - and this is what Buttercup aims to be.
Buttercup stores user credentials in archives which are 256bit AES encrypted, and allows users to access these from any of their devices.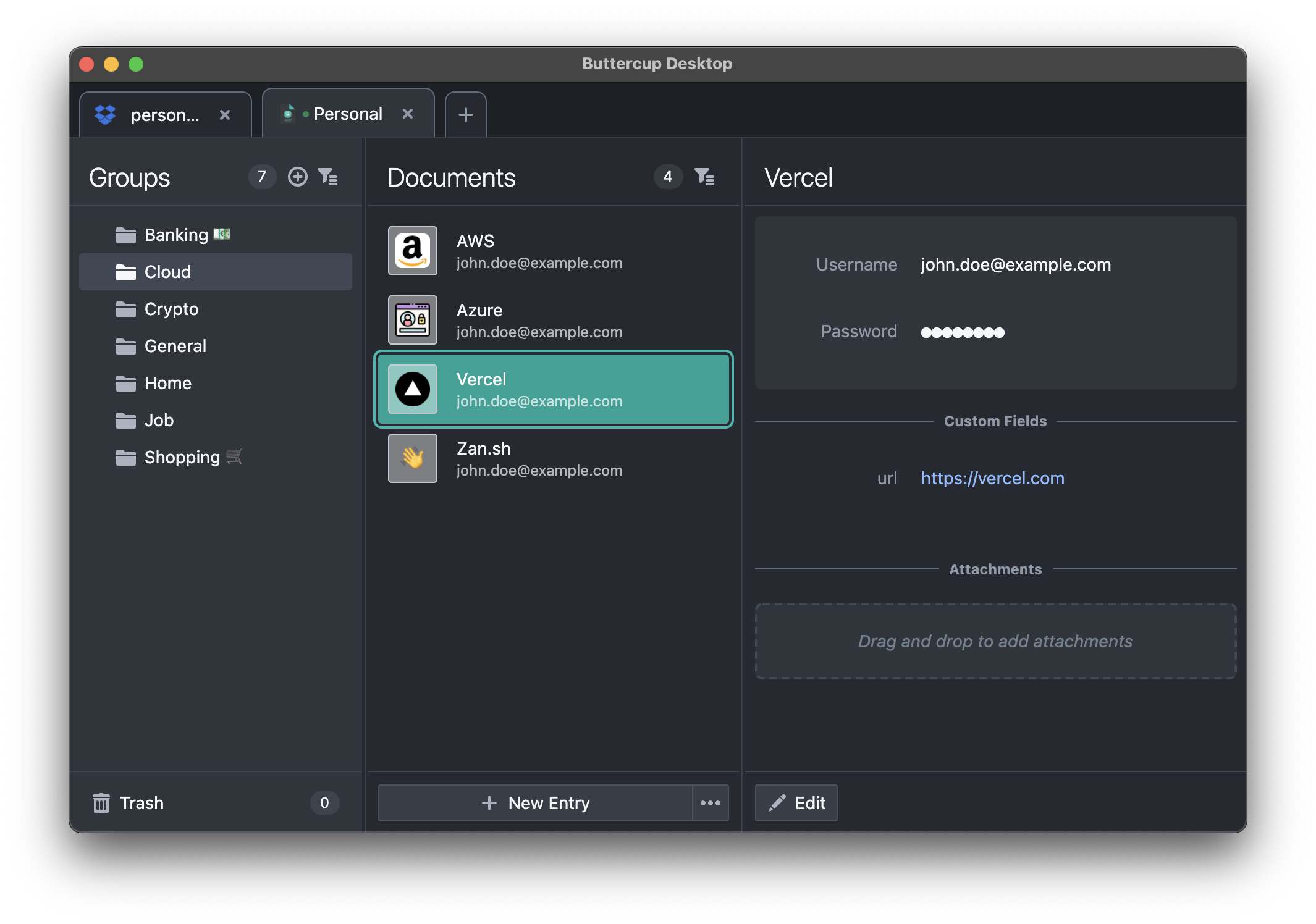 There is a Buttercup application available for your platform - we support Windows, Mac, Linux, iOS and (soon) Android! Head on over to buttercup.pw to download and install.