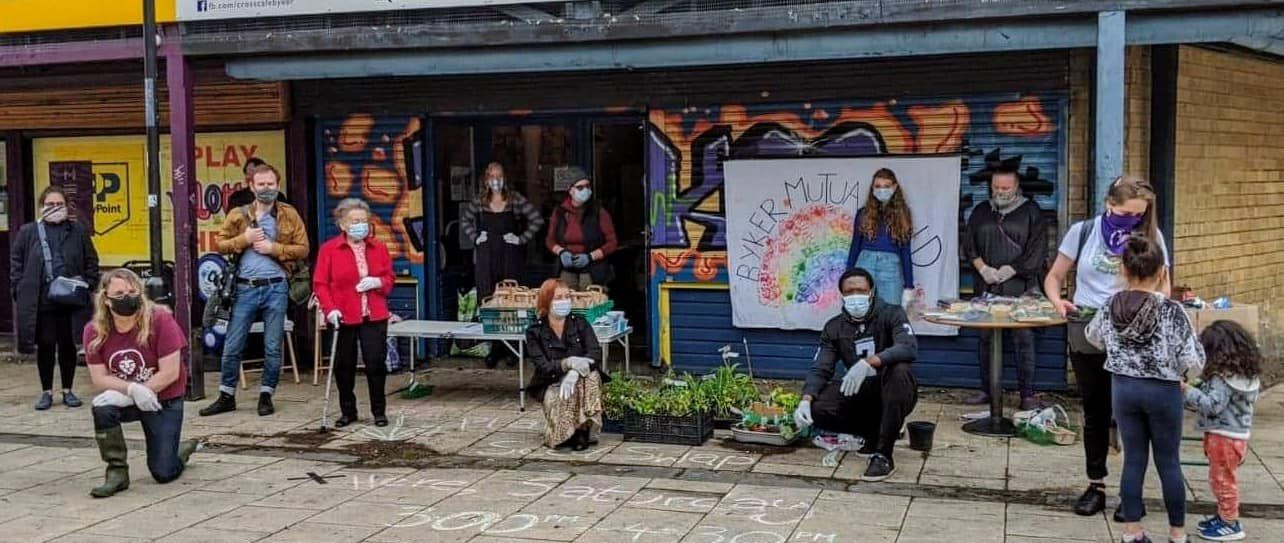 Byker Mutual Aid
A grassroots community group volunteering mutual aid support for local residents in Byker, Newcastle upon Tyne (UK).
Contribute
---
Become a financial contributor.
Financial Contributions
Monthly or One-time money contribution
This money will be used to buy food, toiletries and other essential items for our Byker community. We currently support 35-50 families a week with ... Read more
Starts at£3 GBP
Phone credit for asylum seekers
This money will be used to buy phone credit for asylum seekers and NRPF's (No Recourse to Public Funds) in Byker and the East end of Newcastle. We ... Read more
Starts at£5 GBP
Projects
Support the following initiatives from Byker Mutual Aid.
We have received a grant from the Mutual Aid fund which will be used for repairs and to fit a sma...
Top financial contributors
Individuals
Merry Christmas
£500 GBP since Dec 2020
Guest
£500 GBP since Sep 2022
Anna Miles
£300 GBP since Nov 2020
Amber Robson
£300 GBP since Feb 2021
Peter Thompson and Valerie Turner
£300 GBP since Dec 2022
Incognito
£240 GBP since Nov 2020
Guest
£200 GBP since Dec 2020
Incognito
£200 GBP since Feb 2021
Byker Mutual Aid is all of us
Our contributors
81
Thank you for supporting Byker Mutual Aid.
Budget
---
Transparent and open finances.
Total disbursed
£3,621.47 GBP
Connect
---
Let's get the ball rolling!
News from Byker Mutual Aid
Updates on our activities and progress.
Toy Giveaway
B Y K E R T O Y G I V E A W A Y In partnership with MINE Youth Thanks so much to all the generous individuals and organisations who collected for us! We now have LOADS of lovely toys (for toddlers' through to older children) to give away: s...
Read more
Still going strong
Thank you to your continued support! We are back to providing regular food handouts to the community. We also supported young people and families with cooked meals during the summer holidays. Thank you to our landlord Byker...
Read more
About
---
Mutual Aid is organising at a neighbourhood level. Byker Covid-19 Mutual Aid is a grassroots community group volunteering support for neighbours. We've been running since March 2020 throughout the pandemic helping people to access emergency food and personal care items, and a doing a range of other supportive activities. We still organise food handouts and community meals, emergency shopping and phone top ups for asylum seekers and refugees. 
To get involved or request support please email
[email protected]
or find us on Facebook at
https://www.facebook.com/groups/2262841380689072/