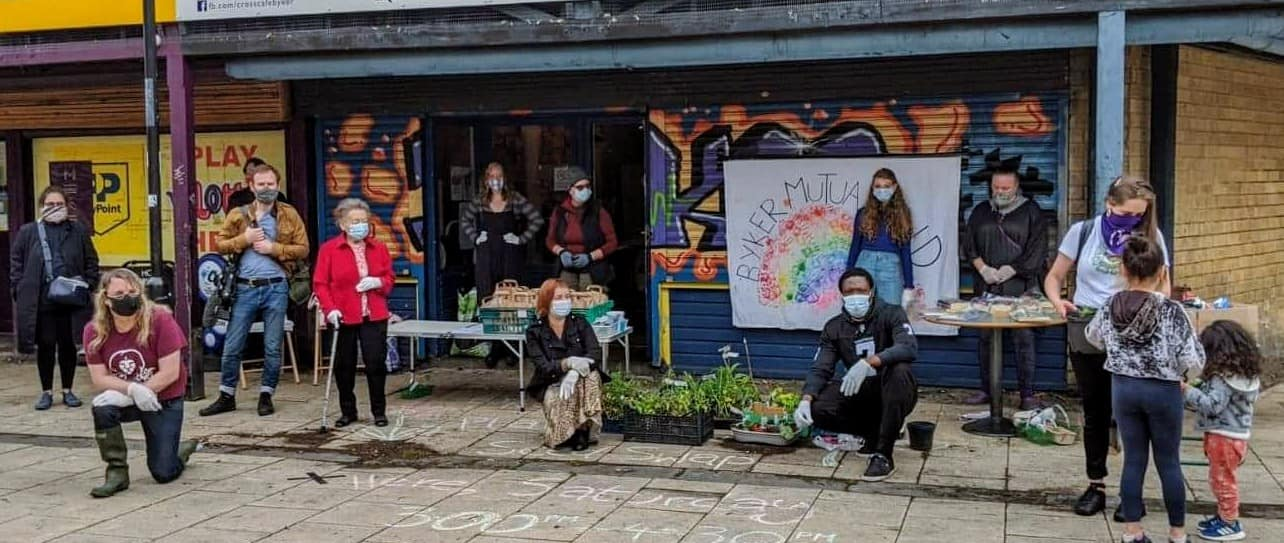 Byker Mutual Aid
A grassroots community group volunteering mutual aid support for local residents in Byker, Newcastle upon Tyne (UK).
Contribute
---
Become a financial contributor.
Financial Contributions
Monthly or One-time money contribution
This money will be used to buy food, toiletries and other essential items for our Byker community. We currently support 35-50 families a week with ... Read more
Starts at£3 GBP
Phone credit for asylum seekers
This money will be used to buy phone credit for asylum seekers and NRPF's (No Recourse to Public Funds) in Byker and the East end of Newcastle. We ... Read more
Starts at£5 GBP
Top financial contributors
Individuals
Merry Christmas
£500 GBP since Dec 2020
Anna Miles
£300 GBP since Nov 2020
Amber Robson
£300 GBP since Feb 2021
Unite at Citizens Advice
£210 GBP since Jan 2021
Guest
£200 GBP since Dec 2020
Incognito
£200 GBP since Feb 2021
Incognito
£140 GBP since Nov 2020
Incognito
£100 GBP since Dec 2020
Incognito
£100 GBP since Feb 2021
Byker Mutual Aid is all of us
Our contributors
76
Thank you for supporting Byker Mutual Aid.
Unite at Citi...
Phone credit for asylum see...
£210 GBP
Budget
---
Transparent and open finances.
Total disbursed
£2,444.78 GBP
Connect
---
Let's get the ball rolling!
News from Byker Mutual Aid
Updates on our activities and progress.
Cheers Pet!
Hiya everyone, Thanks so much for all your financial contributions since December. We've been well busy! Before Christmas we (with a little help from Santa...) redistributed toys, books, footballs, smellies, chocolates, wrapping paper, bisc...
Read more
About
---
Mutual Aid is organising at a neighbourhood level. Byker Covid-19 Mutual Aid is a grassroots community group volunteering support for neighbours during the Covid-19 outbreak. This group is for those who work/live in Byker who want to help each other during the Covid-19/corona virus pandemic. We've been running since March 2020 throughout the pandemic helping people to access emergency food and personal care items, and a doing a range of other supportive activities. To get involved or request support please email
[email protected]
or find us on Facebook at
https://www.facebook.com/groups/2262841380689072/
 Please note that our local food support activities have now largely ceased and we are not seeking donations for this. Any income or donations we receive will be held in reserve as we re-organise and prepare, and a portion possibly re-distributed to active local community support groups.