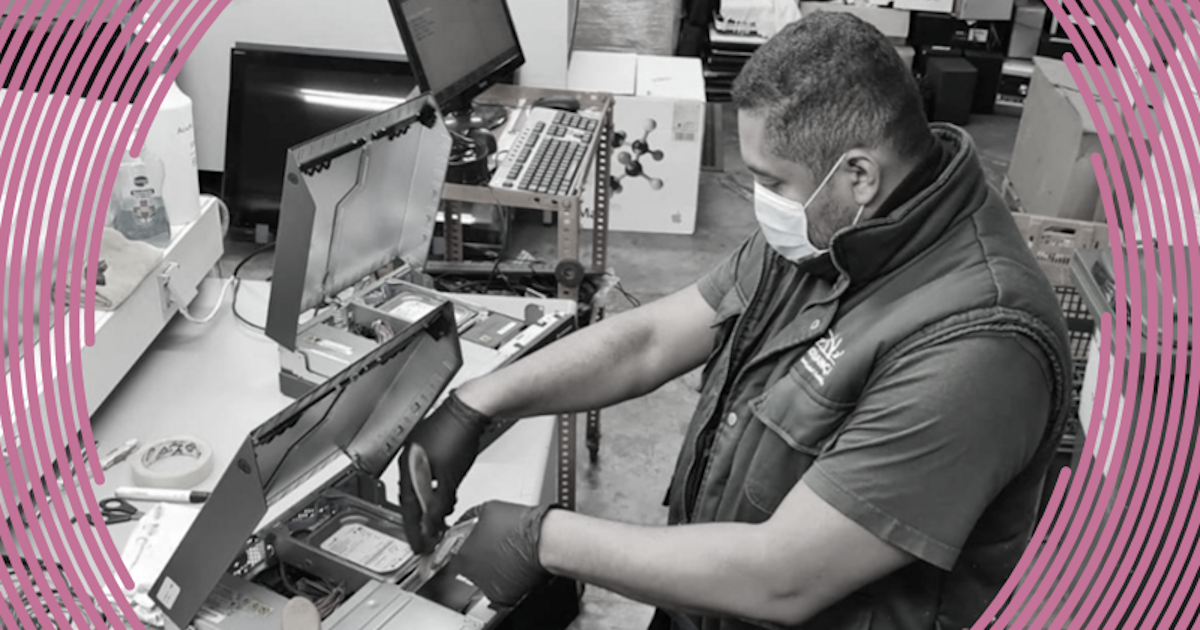 Circularity of Electronics
3 June: Explore paths to Circularity of Electronics with David Franquesa & Stephan Fortelny
Friday, June 3, 2022, 2:00 PM - 3:00 PM (UTC+02:00)
Connect
---
Let's get the ball rolling!
News from Circularity of Electronics
Updates on our activities and progress.
About
---
Get to know & explore synergies with David Franquesa & Stephan Fortelny, cofounders of Usody.
This event is entirely open and dedicated to your professional interests in Circular Electronics, Life-Cycle-Analysis, Data Quality, Impact Reporting & Digital Product Passports. 

June 3, 2022
02:00 - 2:45 PM CEST
03:00 - 03:45 PM EEST 

👉 Sign up freely here to receive the Meeting Link

👉 Sign up & donate here = receive Meeting Link & Get named as Producer in the final publication via ProofingFuture.EU
David Franquesa is the CEO of Usody and co-director at eReuse, where he helps public administrations and regions with transitioning to collaborative and circular consumption of electronics. Usody is helping companies, public administrations, refurbishers & ITADs (IT Asset Dispositions) to quantify the environmental and social impact of selling or donating End-Of-Life IT assets – providing value-adding traceability services such as impact & compliance reporting to businesses. 

David Franquesa is also a DAO member at The OBADA Foundation, a nonprofit multi-stakeholder group in the asset disposition sector that creates an open blockchain protocol for IT Asset Disposition.The OBADA foundation is working with ISO to develop the OBADA Standard. The DAO is implementing the standard in the form of an NFT registry for physical assets.
Stephan Fortelny is a product manager at Usody. Greatly experienced in designing digital products & services, Stephan has worked with fortune 500 companies, various startups and government institutions. Stephan previously co-founded Restart Party BCN, organizing community events to repair electronic devices in Barcelona and the surrounding area. He joined eReuse as a UX/UI Designer in 2018 and finally co-founded Usody together with David and more.
--
Budget
---
Transparent and open finances.