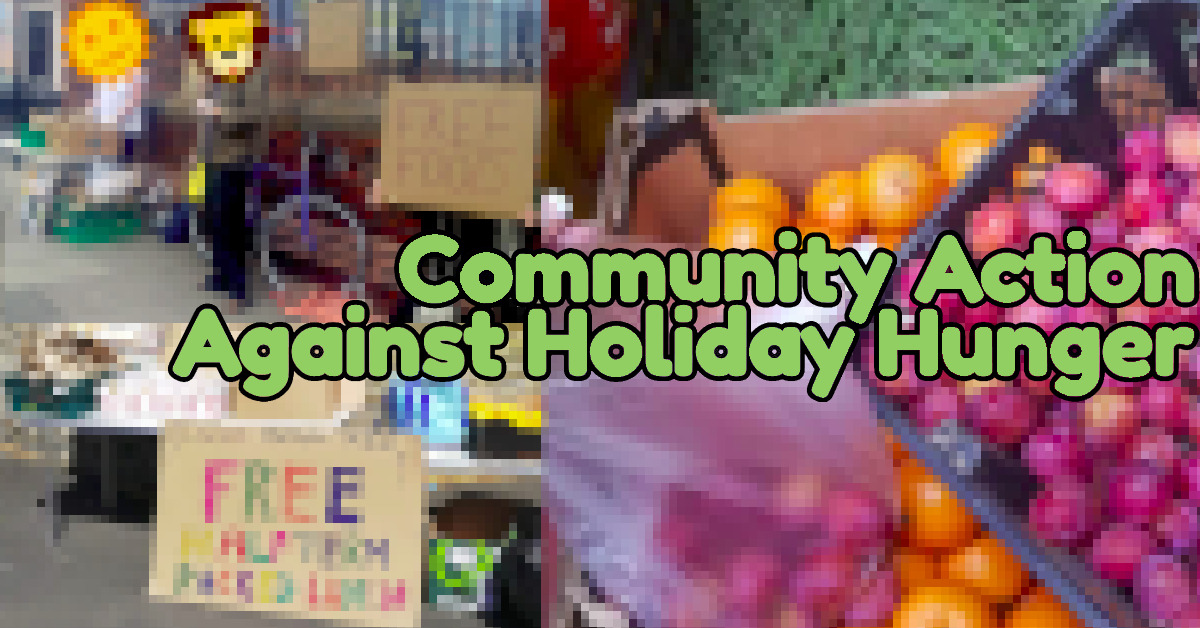 Community Action Against Holiday Hunger
After the UK government refused to extend the free school meals over the half term in England we took the decision to provide packed lunches to people free of charge out side a school in the west end of Newcastle
Monday, October 26, 2020, 12:00 PM - Friday, October 30, 2020, 2:00 PM (UTC+00:00)
About
---
The UK Government has surrendered all responsibility and humanity for hungry children in England.
No one needs to go without food.
Unlike the government we won't let kids in our community go hungry at half-term. We've stepped in and taken direct action before + we're doing it again
Budget
---
Transparent and open finances.
Total disbursed
£2,484.32 GBP
Connect
---
Let's get the ball rolling!
News from Community Action Against Holiday Hunger
Updates on our activities and progress.