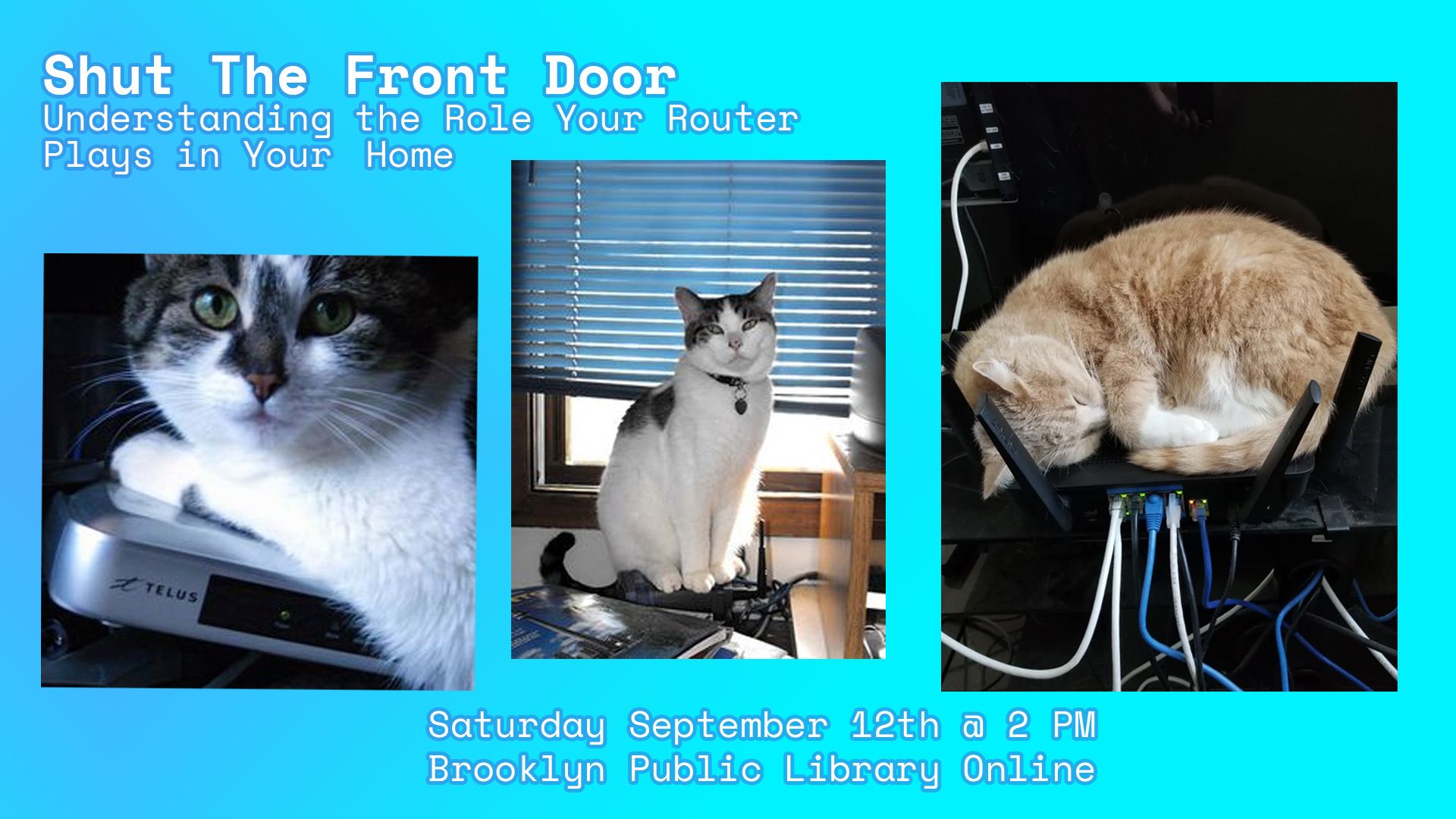 CyPurr Session: "Shut the Front Door!" Understanding the Role Your Router Plays in Your Home
Get to know your router with Cypurr!
Saturday, September 12, 2020, 2:00 PM - 3:00 PM (UTC-04:00)
About
---
Looks innocuous, sitting in the corner. But when it's not working...no internet for you! What is this blinking silent sulker doing over there? We'll give you some tips to become more familiar with your router's relationship with all your devices and how to keep it happily (and safely) humming away.


The CyPurr Collective is a group of some tech-minded folks who are very jazzed about cybersecurity, cats, and helping folks out with their digital dilemmas. We offer workshops for activists, journalists, educators, and everyday folks who want to up their encryption game!