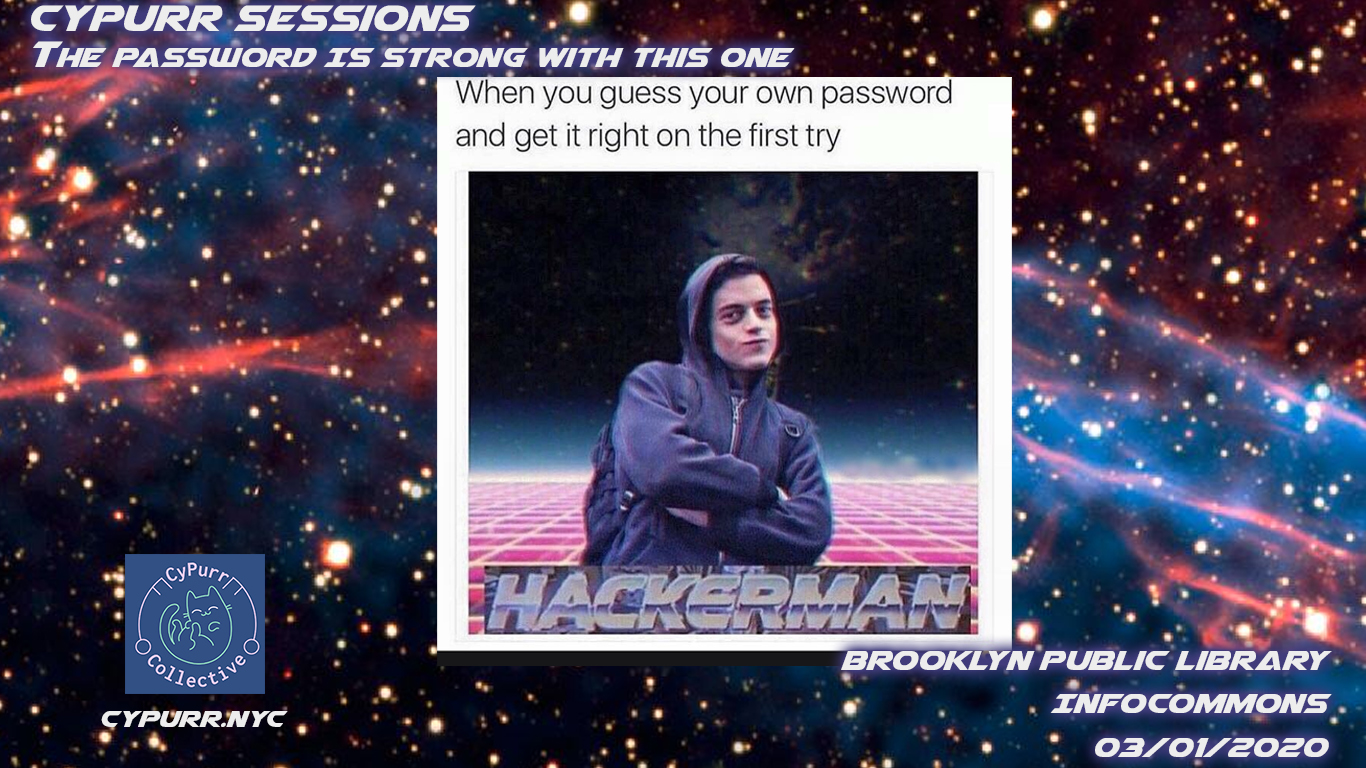 Cypurr Session: The Password Is Strong with This One...
Nowadays there are special programs called password managers that make it easy to generate and store secure passwords.
Sunday, March 1, 2020, 2:00 PM - 4:00 PM (UTC-04:00)
About
---
Location
Brooklyn Public Library - Central Branch
Budget
---
Transparent and open finances.
There are no transactions yet.
Come back to this section once there is at least one transaction!