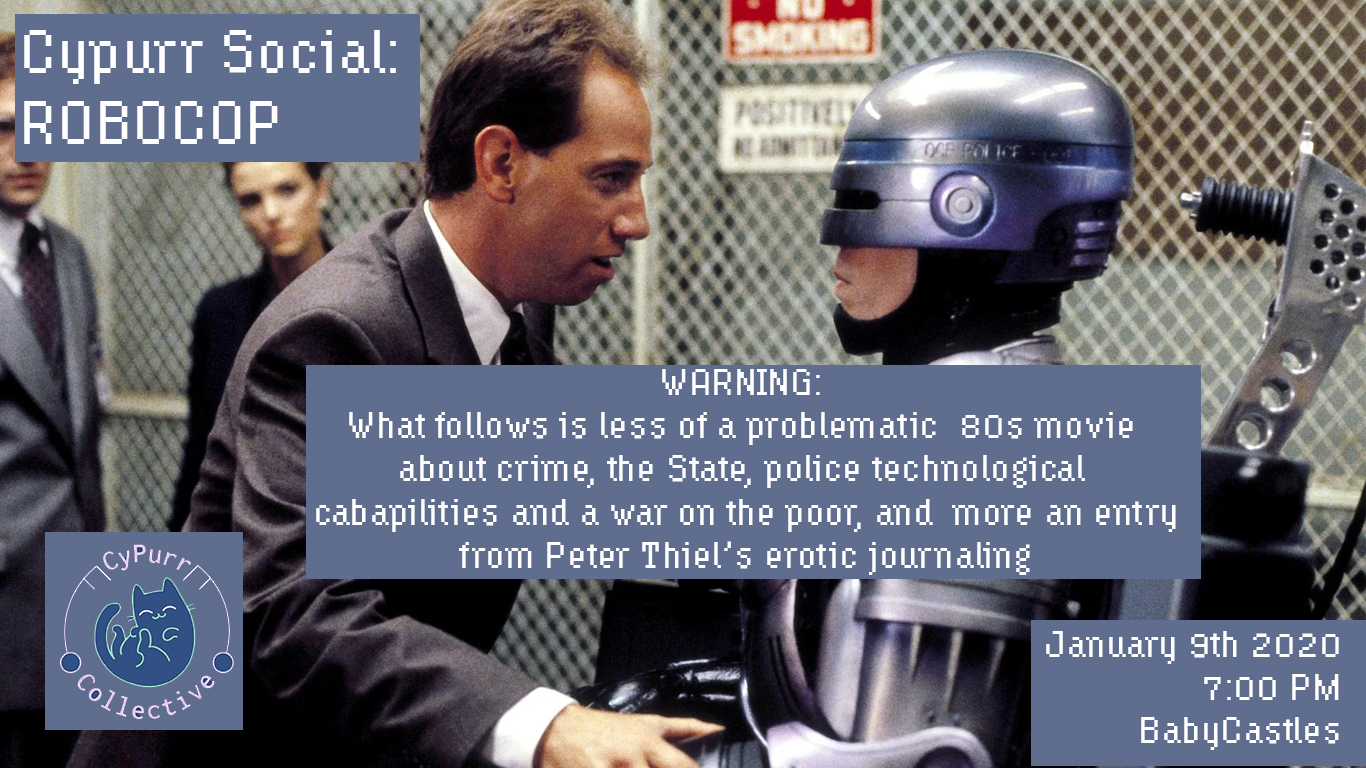 Cypurr Social: ROBOCOP
Ever wonder what happens when corporate tech mixes with State priorites? This ain't Palantir, this is...ROBOCOP!
Thursday, January 9, 2020, 7:00 PM - 10:00 PM (UTC-05:00)
About
---
Join The CyPurr Collective for another one of our SUPER FUN SOCIALS (now you know it's fun, cause we just wrote that). Come by to hang out, meet other tech-minded folks, ask questions on cybersecurity issues, and generally snack out and enjoy our feature presentation! Donations go directly towards our venue host and free snacks/drinks :)

Partnerships between states and corporations can be scary! Whether talking Amazon and Department of Homeland Security, Google and Department of Homeland Security, Palantir and....seemingly every government entity, come by to watch this (severly problematic) 80s imaging of what the future of policing and targeting the poor will look like.

Short discussion to follow! Can't wait to see ya there!

Accessibility: Viewin will be captioned in English
Budget
---
Transparent and open finances.