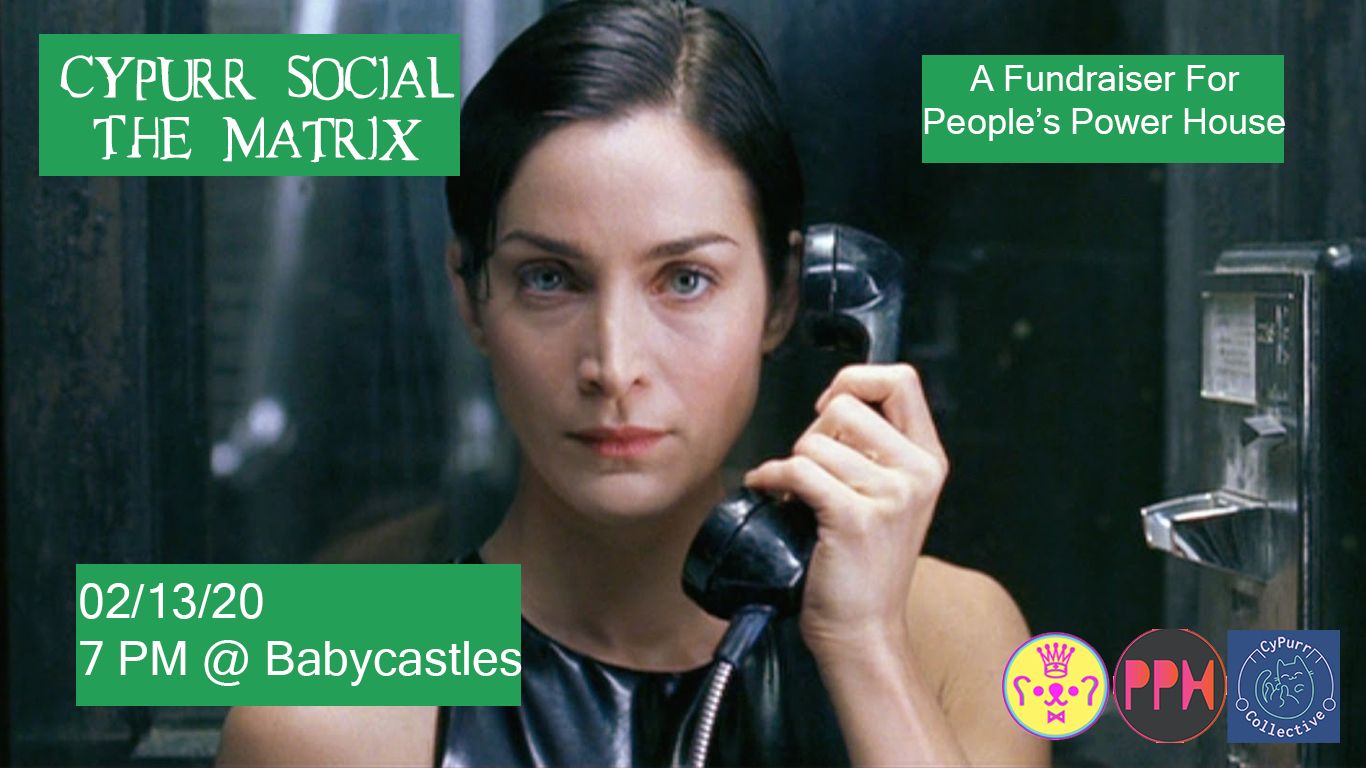 Cypurr Social: The Matrix (A Fundraiser For People's Power House)
Thursday, February 13, 2020, 7:00 PM - 10:00 PM (UTC-04:00)
About
---
Join The CyPurr Collective for another one of our SUPER FUN SOCIALS (now you know it's fun, cause we just wrote that). Come by to hang out, meet other tech-minded folks, ask questions on cybersecurity issues, and generally snack out and enjoy our feature presentation!
This month, we'll be watching The Matrix while raising some funds for the new body+, queer+ martial arts gym project,
The People's Power House
!
A great event for red and blue pill-takers alike, come help us raise some funds, as we go through the looking glass of a robot-generated world as we search for truth, kung-fu, and some classic meme fodder.
Short discussion to follow! Can't wait to see ya there!
Accessibility: Viewin will be captioned in English
Budget
---
Transparent and open finances.