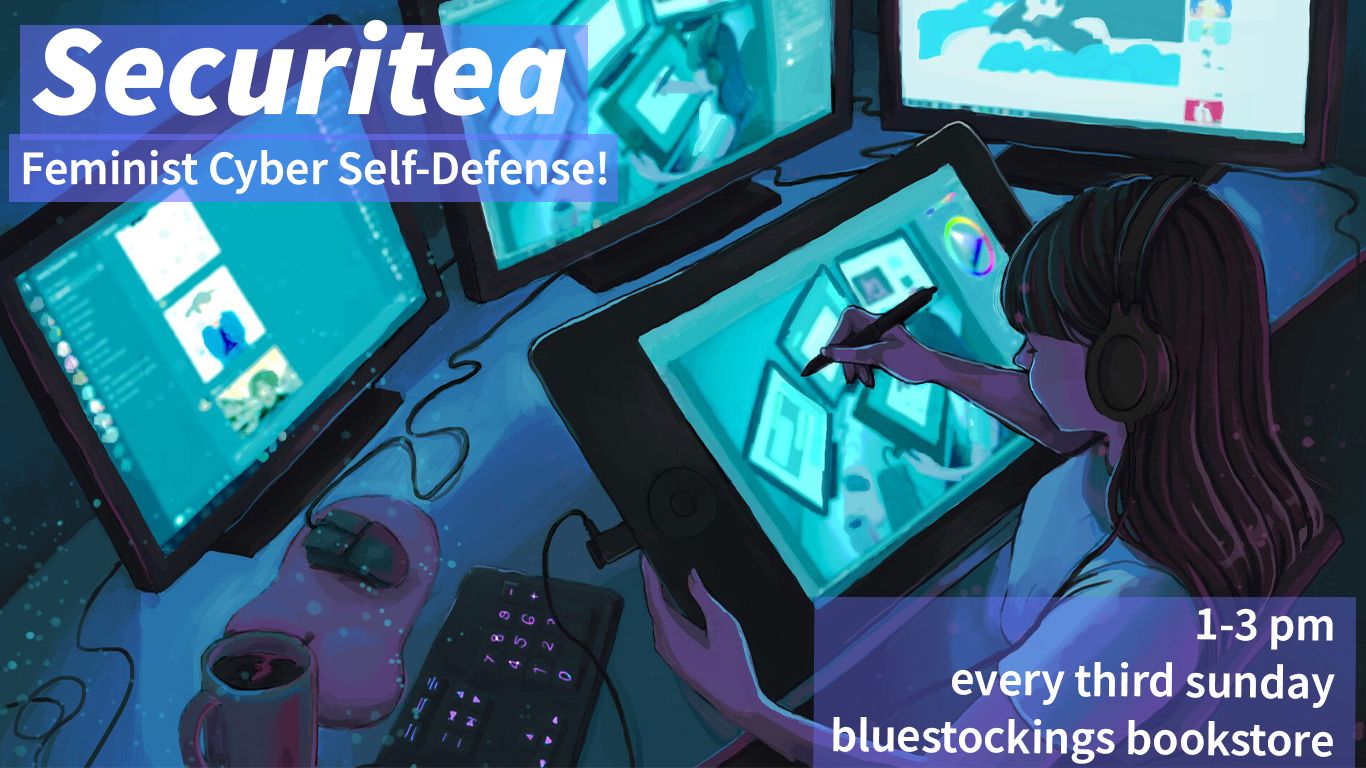 SecuriTEA Time: FeministCyberSelfDefense
Tea and talk, focusing on feminist solutions to cybersecurity issues
Sunday, January 19, 2020, 1:00 PM - 3:00 PM (UTC-04:00)
About
---
From the introduction to Holistic Security:
"'Caring for myself is not an indulgence, it is self-preservation and that is an act of political warfare.'" - Audre Lorde
The holistic approach [to security] integrates self-care, well-being, digital security, and information security into traditional security management practices."
Our digital lives may not be as separate from our analog lives as they used to be. And, just like in the analog world, abusive and toxic dynamics play a role in continually marginalizing historically marginalized identities. This social event from the CyPurr Collective hopes to build a system of support offline by creating a comfortable space to discuss issues, share experiences, ask questions, and build up our digital-agency. All while enjoying delicious tea and snacks, of course.
Can't make it? Contact us at
[email protected]
or
https://cypurr.nyc