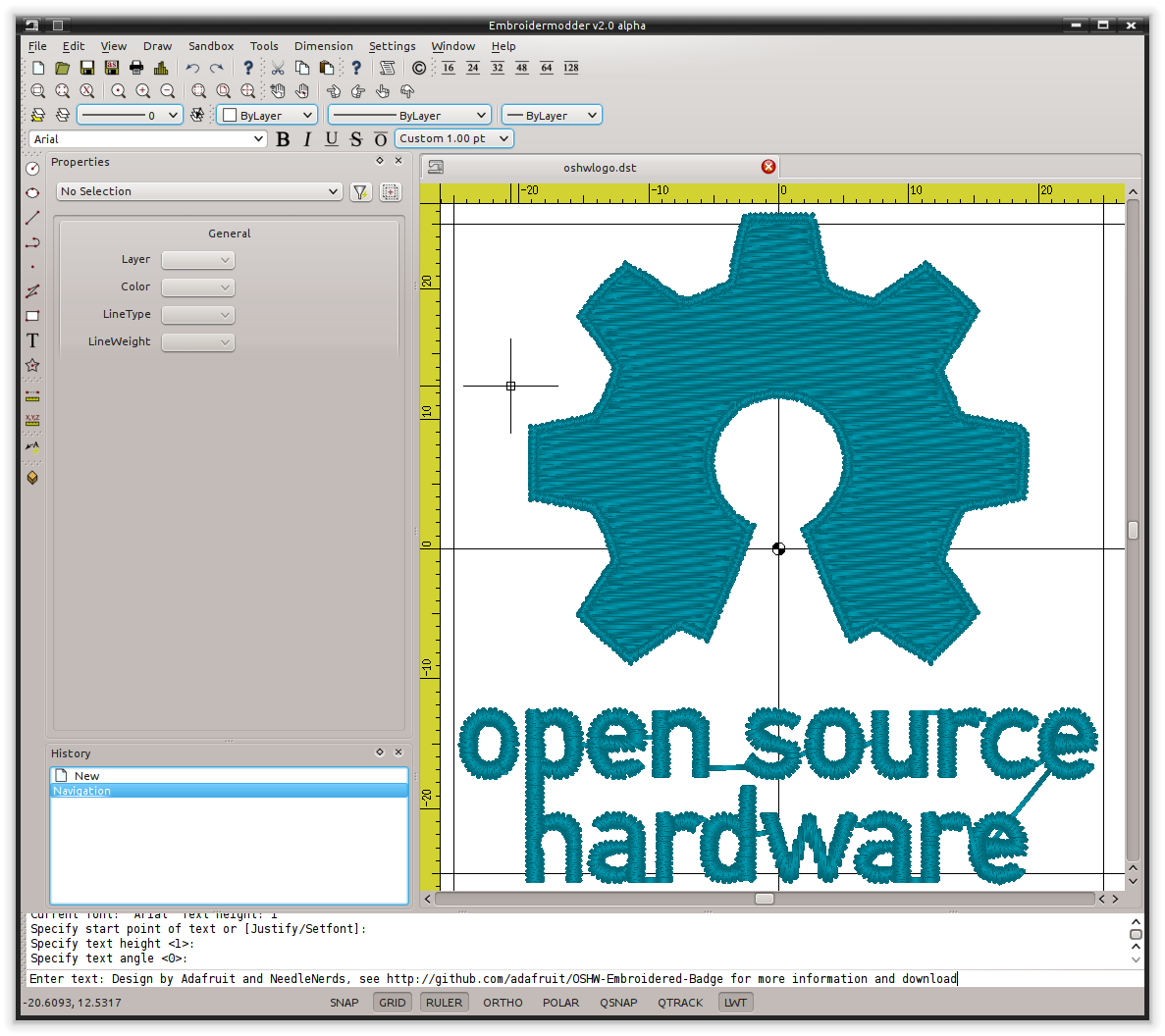 Embroidermodder 2
A graphical user interface for creating and altering embroidery machine files.
About
---
Embroidermodder 2
is a free machine embroidery application. The
development version
of version 2.0 aims to provide the same features as the original
Embroidermodder
from 2013 (on
sourceforge
originally, link is now dead):
edit and create embroidery designs
estimate the amount of thread and machine time needed to stitch a design
convert embroidery files to a variety of formats
upscale or downscale designs
run on Windows, Mac and Linux
Features we are extending Embroidermodder with for version 2:
create geometric primitives and fill them with stitches
import paths as templates
import images as templates
choose between a range of fills
alter pattern metadata directly
Current Work

We are currently re-engineering Embroidermodder from the ground up in SDL2. This will slow down development significantly, but it makes it feasible to build on an average PC with a basic build environment. We want to keep the download small _and_ package all the dependencies with the software.