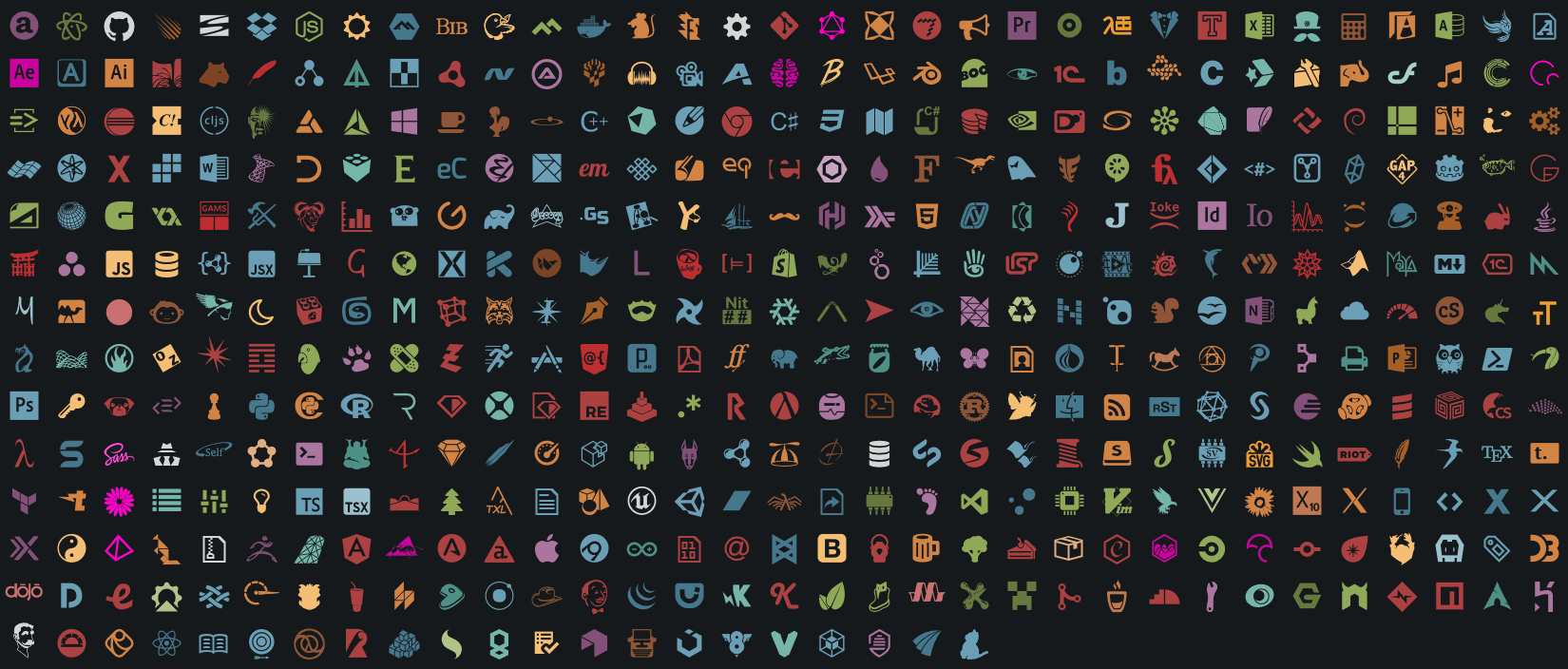 file-icons
Crispy, file-specific vector icons for improved visual grepping.
Contribute
---
Become a financial contributor.
Top financial contributors
Organizations
Tipe
$700 USD since Jul 2018
file-icons is all of us
Our contributors
5
Thank you for supporting file-icons.
Budget
---
Transparent and open finances.
$
Today's balance
$0.42 USD
Total disbursed
$686.88 USD
Estimated annual budget
--.-- USD
About
---
There are two parts to the project:
An icon set. These icons are carefully cleaned up by hand in Adobe Illustrator to be as sharp as possible at 16×16px size, eliminating excess geometry, spacing details that become blurry at small sizes, etc.

A file-recognition API. Or at least, I hope to extend it to become one. Its original focus was more narrow and Atom-specific, but I'd like to replace this with something that can benefit any JS environment (browsers, other editors, Node programs, etc).
The problems:
I've used Adobe software for ~11 years, and I'm very fast with it. Sadly, my subscription expired and I can't afford to renew it. Of course I can use Inkscape, but I work painfully slow and I'm learning how to ride a bike all over again.

I need a new MacBook because the last one "mysteriously" broke (specifically, the screen cracked and I never found out why). My remaining computers are an old laptop (this thing) and a desktop computer I have sporadic access to. The laptop runs OpenBSD (which has no Atom support) and the desktop runs Linux (which DOES have Atom support, but it's shared and I can't guarantee my access.

Not having money to fix either of the above sucks. Being jobless sucks. Having to panhandle for hardware money sucks, and I wouldn't be doing this had somebody not mentioned it.
Oh yeah, and I use Atom for previewing/developing syntax highlighting grammars that're used across GitHub (That's completely unrelated to this of course, I know).