Collective pending approval.
Awaiting approval from Open Collective Foundation.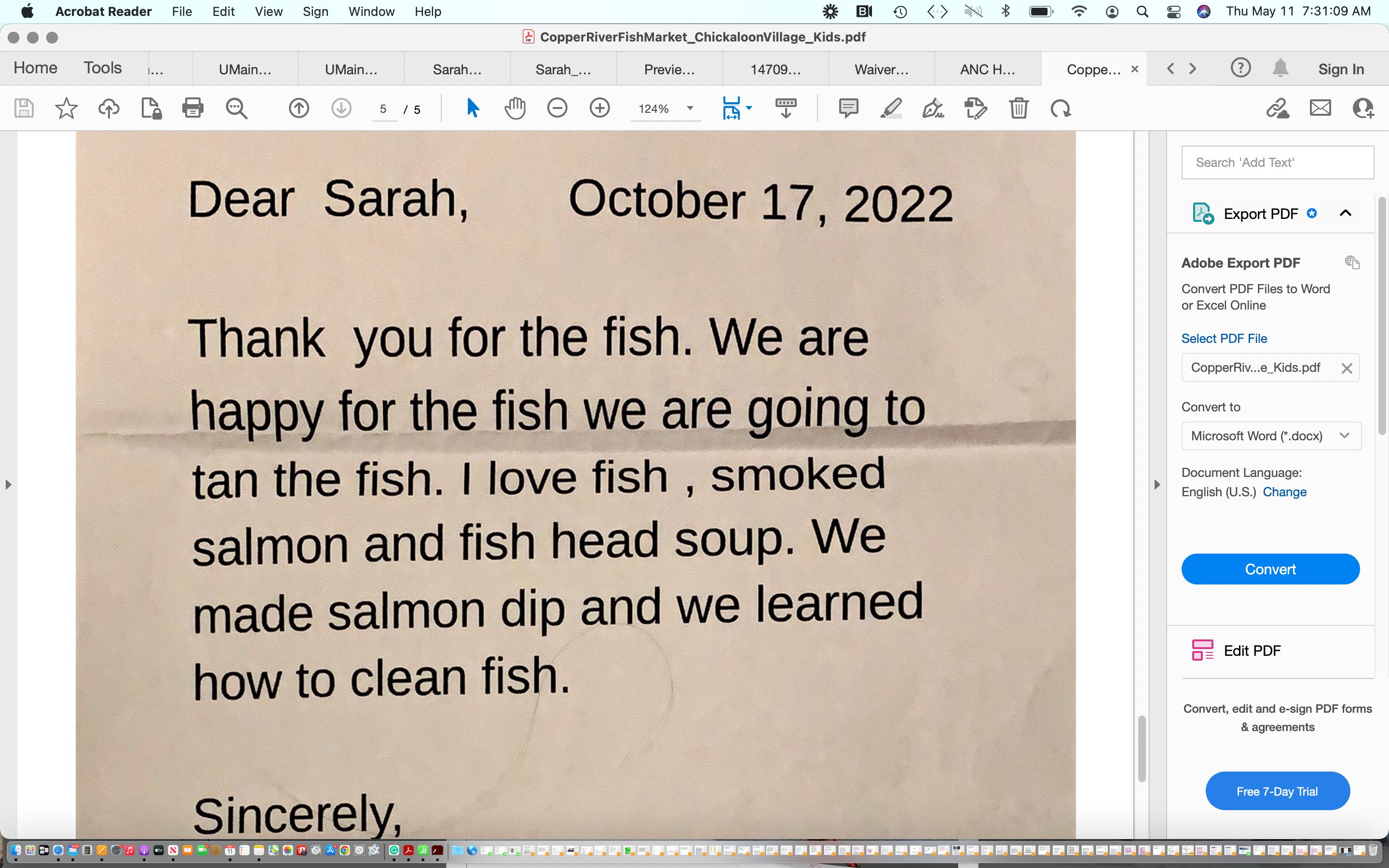 Fish On A Mission
A low-barrier mission driven contract manufacturer and digital aggregation platform that promotes gender and racial equity in (sea) food systems.
Contributors
---
Fish On A Mission is all of us
Our contributors
2
Thank you for supporting Fish On A Mission.
About
---
Sarah, is a generational life-time fisher(wo)man born and raised in remote Alaska, with decades of experience in sustainable wild catch, independent small-boat fisheries. She is also the founder of Copper River Fish Market a mission driven seafood business that is in a growth stage directed at increasing food security and gender and racial equity in the seafood supply chain. 
Beyond seafood product creation and reduced food waste we also intend to develop a catch inventory aggregation and management software and host platform to facilitate a direct to consumer sales platform with a learning platform for small-boat fishing families to offer solutions and guidance from catch to DTC end delivery. 
This is a fisher(wo)man led BIPOC initiative that will remove entry barriers, increase earnings of small-boat fishers while reducing food waste, prevent food insecurity and foster a more equitable and diverse seafood products industry. 
Sarah's recent food system initiatives