Hi! This is the Grav open collective.
We are on a mission to create the fastest, most extensible and flexible flat-file PHP CMS
We have an annual budget of
Contribute!
Scroll down to find out more.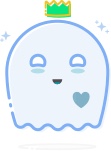 Transparency is a great quality.
Submit an expense, get reimbursed and show how funds are being spent!
Funds Available
:
$1,151.01

Transactions will show up here
Share this page and get backers and sponsors to support your collective!
Contributors
This is possible thanks to all these people and organizations who contribute their time and/or money to support this collective. Contribute too!