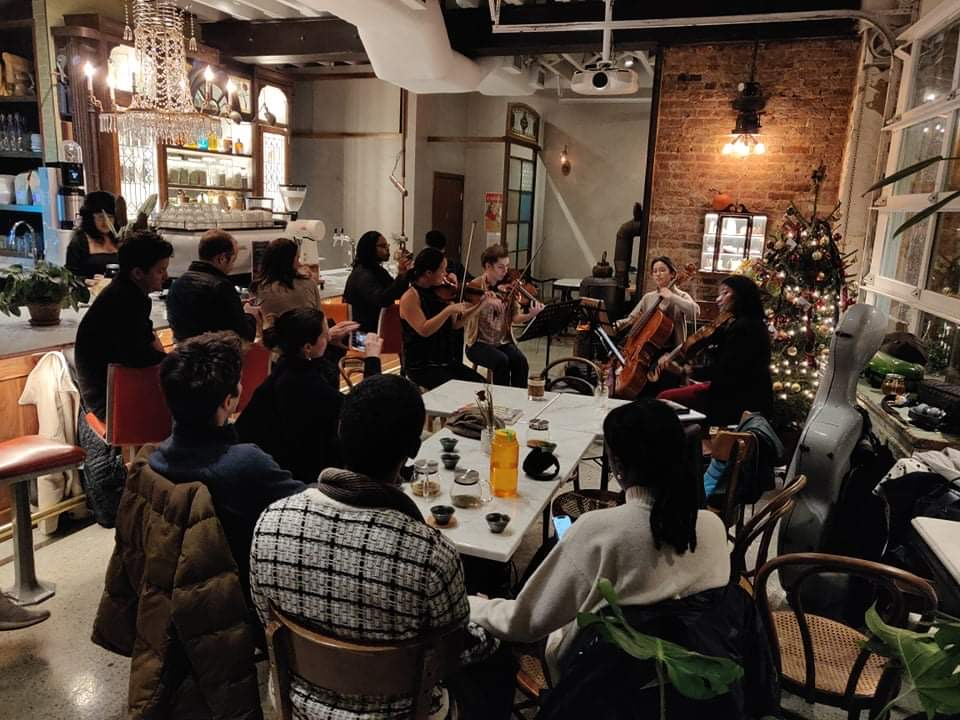 Groupmuse
Platform coop organizing live music since 2013 in living rooms, backyards, and unconventional concert spaces
Contribute
---
Become a financial contributor.
Projects
Support the following initiatives from Groupmuse.
To upgrade the Groupmuse platform to better serve and empower musicians to organize hyperlocal co...
Groupmuse is all of us
Our contributors
2
Thank you for supporting Groupmuse.
About
---
Founded in 2013, Groupmuse is a platform cooperative uplifting musicians and strengthening local community through live, intimate performances of historically-rooted music.
Groupmuse
is an online platform where hosts and musicians organize concerts (which we call "groupmuses") in non-traditional spaces, such as living rooms, backyards, church basements, and public parks. We believe in building real, in-person community. Before COVID-19 struck in March 2020, we organized 100+ groupmuses per month in our major cities like NYC, Boston, and San Francisco.  
During the pandemic, we pivoted to online concerts within 2 weeks, at a time when most music organizations shuttered and furloughed musicians.
In 2020, we generated $202,626 in income for 250 musicians across 450 online concerts. 
In 2021, we generated $166,802 in income for 350 musicians across 186 in-person concerts and 329 online concerts. 
We paid $9,158 to musicians to receive $100 minimum each, for 111 concerts that did not reach this minimum through audience contributions.
We created new part-time administrative roles for 12 musicians, generating $16,000 in additional musician income outside of performing.