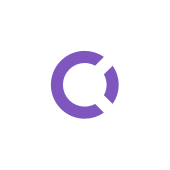 Internet Freedom Festival Swag
Updates
Stay up to dates with our latest activities and progress.
Thank you so much for your support! Your orders are helping to keep the Internet Freedom Festival free and open for everyone.Your swag will be available for pick up at the Information Desk of the IFF venue, March 5 - 9.Questions? Email Victoria from our…
---
Welcome to the IFF Global Swag Store!
Every t-shirt, sticker, or tote bag you purchase goes to supporting the IFF! However, please note that our store operates a bit differently than your typical online store.
To start, please note that we do not ship items. They will be available to you for pickup, when you arrive at the IFF 2018 in Valencia. Not coming? Ask a friend to pick up your order!
---
How to order:
Browse our full catalog here: https://internetfreedomfestival.org/swag/
Come back to this page and select the item you want from the options featured.
In the payment details form, use the "Message (public)" field to include your choices for:
Contact Email
Model
Color
Men's or Women's Fit (tees only)
Size (tees only)
We will confirm the details of your order over email.
Pick up your orders in Valencia during the IFF, from March 5 to 9th, 2018!
Questions? Email us at [email protected]
---
Browse the full IFF Global Swag Store Catalog here: https://internetfreedomfestival.org/swag/
---
Team
Meet the awesome people that are bringing the community together! 🙌
Budget
Current balance: $2,021.07
Contributors
2 organizations and 52 people are supporting us.