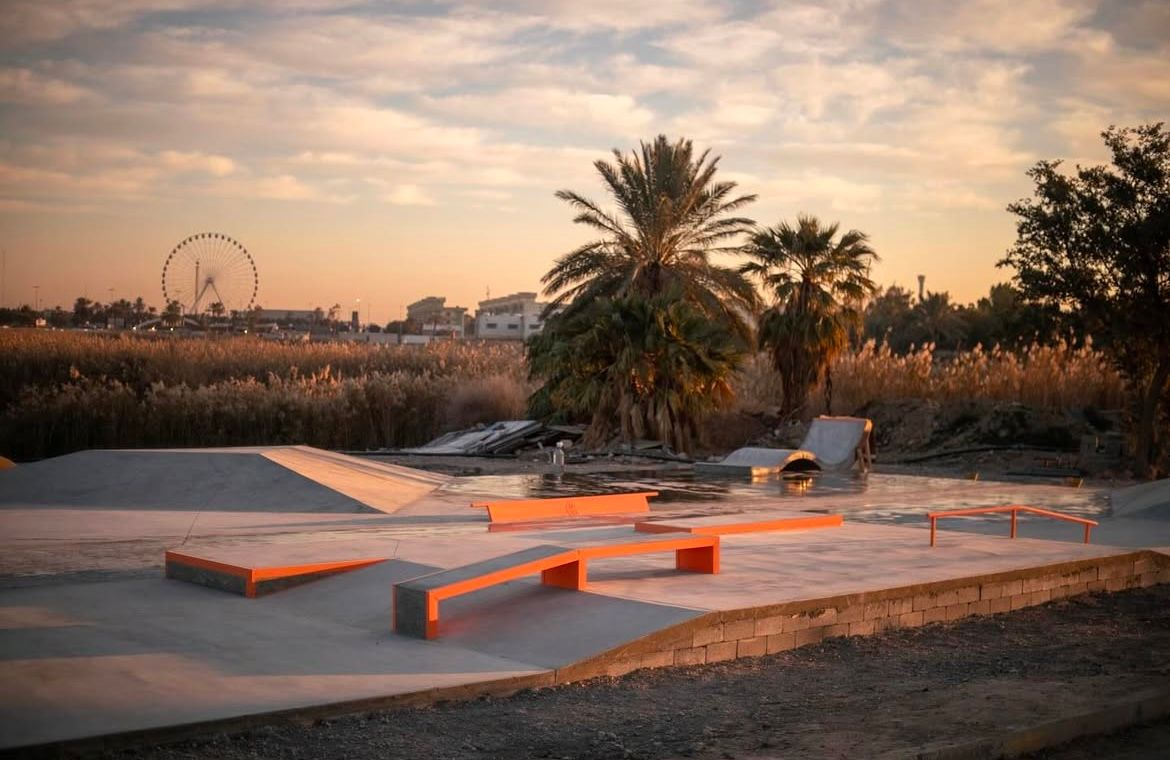 Help Build the Baghdad Skatepark
With your support we will building a public concrete skatepark in central Baghdad
Budget
---
Transparent and open finances.
Total disbursed
$165.00 USD
About
---
We have reached over 50% of our $40,000 goal - Help us create the biggest possible impact for the youth of Baghdad! Donate today!
We have been granted land by the Municipality of Baghdad and the Ministry of Youth Sports to build a skatepark! With your support, we can now begin building a public skatepark in central Baghdad. We need to move quickly to raise $40,000 for the cost of the park, so please give today.
Baghdad is home to a burgeoning skateboarding scene. Over 150 young skateboarders meet weekly in the city center, but they navigate dangerous traffic to practice their sport. In a city with a population of over 7 million, public recreation facilities are in high demand. The Baghdad Skatepark will provide a safe space for young people to exercise, build community, and thrive. This has been a long-dreamed collaboration among The Islah Reparations Project, Sport Against Violence, and Un Ponte Per.
Local skateboarders will have the opportunity to work alongside volunteer skatepark-building professionals, who will share their knowledge of concrete construction. Once the skatepark is complete, programs will be run in coordination with local skaters to give lessons, distribute equipment, and create community events. Free loaner skateboards will be made available so all can enjoy the skatepark, regardless of economic standing. We have been donated 40 complete skateboards from Donate-for-Skate to stock the loaner program!
The park will have a plaque acknowledging the US-led invasion in 2003, honoring the resilience of Iraqi people, and naming the newest generation of Iraqis as world leaders in social and environmental repair. We support the youth of Baghdad, they are the future of Iraq! 


We can only fulfill this dream for the youth of Baghdad if we reach our goal of $40,000, so please share the campaign with friends and family and on social media!

Here is an approximate budget summary for the park:


Materials | $22,000
Tools | $4,000
Builder Expenses | $14,000
Total Project Cost | $40,000 
For the latest project updates, follow @baghdadskatepark on Facebook and Instagram or email
[email protected]
for a more detailed budget or any additional questions.
This page can also be reached at baghdadskatepark.org
The Islah Reparations Project is a 501(c)(3) nonprofit. Donations are tax deductible for US taxpayers. 
Contribute
---
Become a financial contributor.
Help Build the Baghdad Skatepark is all of us
Our contributors
180
Thank you for supporting Help Build the Baghdad Skatepark.
Connect
---
Let's get the ball rolling!
News from Help Build the Baghdad Skatepark
Updates on our activities and progress.
Meet Jameel, who needs our help!
Dear Friends and Supporters, As many of you know, we continue to face a stymied Iraqi bureaucracy to break ground on the skate park in Baghdad. We continue to push, and with our partners,...
Read more
Baghdad Skatepark Update
Greetings from Iraq! Here is an update on the skatepark: Our most recent meeting with government officials confirmed a single park location -- we are very pleased with the section of land allocated and eager to break ground. Final papers ar...
Read more
Update: Towards a Baghdad Skatepark in 2022!
Dear friends, After weeks of delays due to the crises that followed Iraq's election, we've resumed meetings with the municipal government of Baghdad. We are very excited to have finally confirmed the location of our future skatepark in a se...
Read more