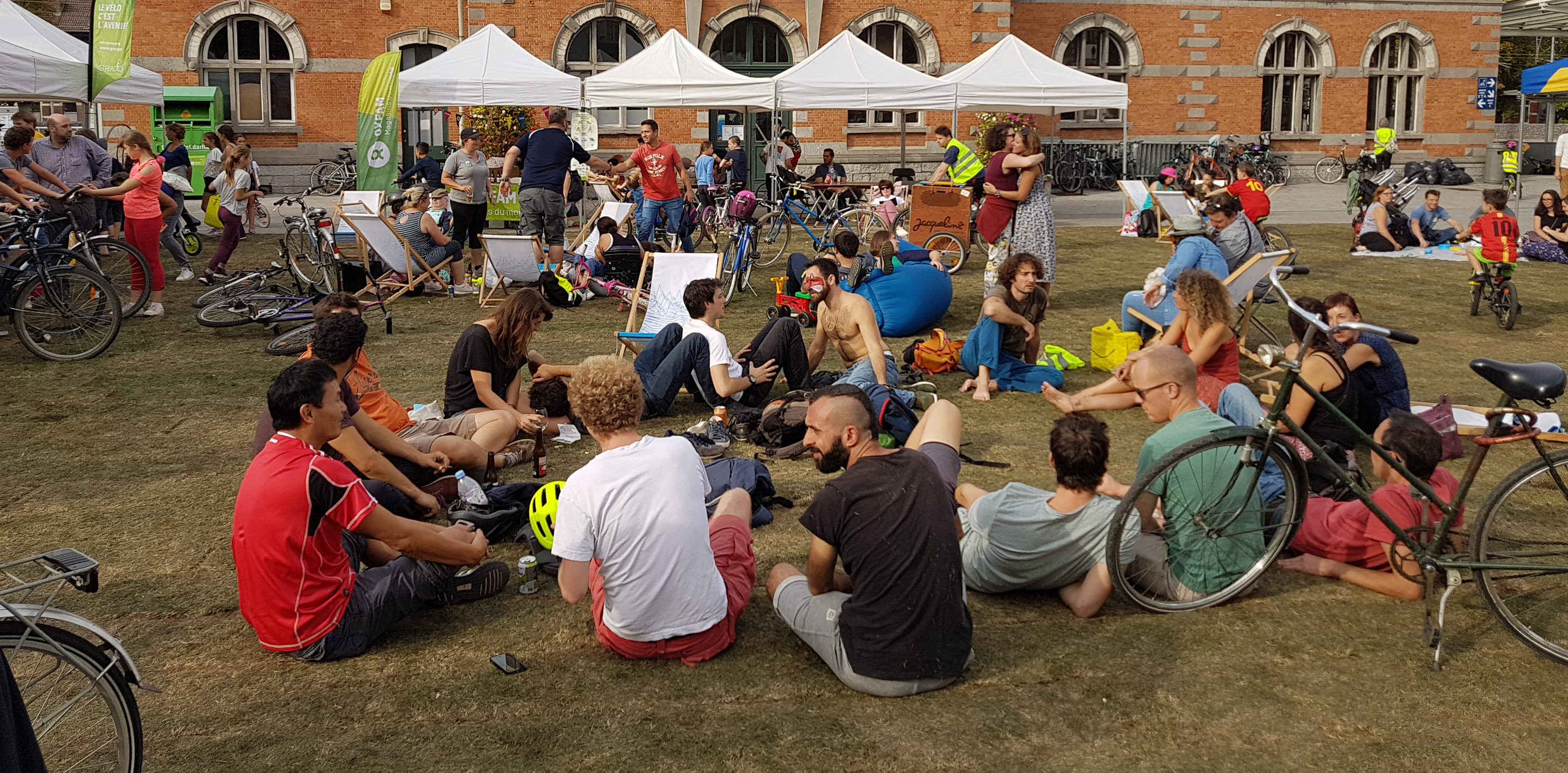 La Jacqueline Mobile Sound
We bring together music lovers, artists, makers and cyclists in Brussels and make durable mobile sound systems to facilitate the distribution of music in the city.
Become a contributor
La Jacqueline + DJ - Event Public
- Jacqueline se déplace à Bruxelles jusqu'au lieu de votre event - Votre event est public/gratui... Read more
La Jacqueline - Event personnalisé
3 jours à vélo en partant de Bruxelles
Top financial contributors
Individuals
alice
€100 EUR since May 2018
Incognito
€75 EUR since Nov 2019
What's new with La Jacqueline Mobile Sound
Stay up to dates with our latest activities and progress.
Budget
See how money openly circulates through La Jacqueline Mobile Sound. All contributions and all expenses are published in our transparent public ledger. Learn who is donating, how much, where is that money going, submit expenses, get reimbursed and more!
Financial contribution to La Jacqueline Mobile Sound
from Cycloperativa • 9/30/2020
Today's balance
€358.69 EUR
Estimated annual budget
~ €1,750.00 EUR
La Jacqueline Mobile Sound is all of us
Our contributors
39
Everyone who has supported La Jacqueline Mobile Sound. Individuals and organizations that believe in –and take ownership of– our purpose.
About
Jacqueline, la sono mobile, parcourt les 4 coins de Bruxelles à vélo pour répandre la bonne musique et la bonne humeur :)