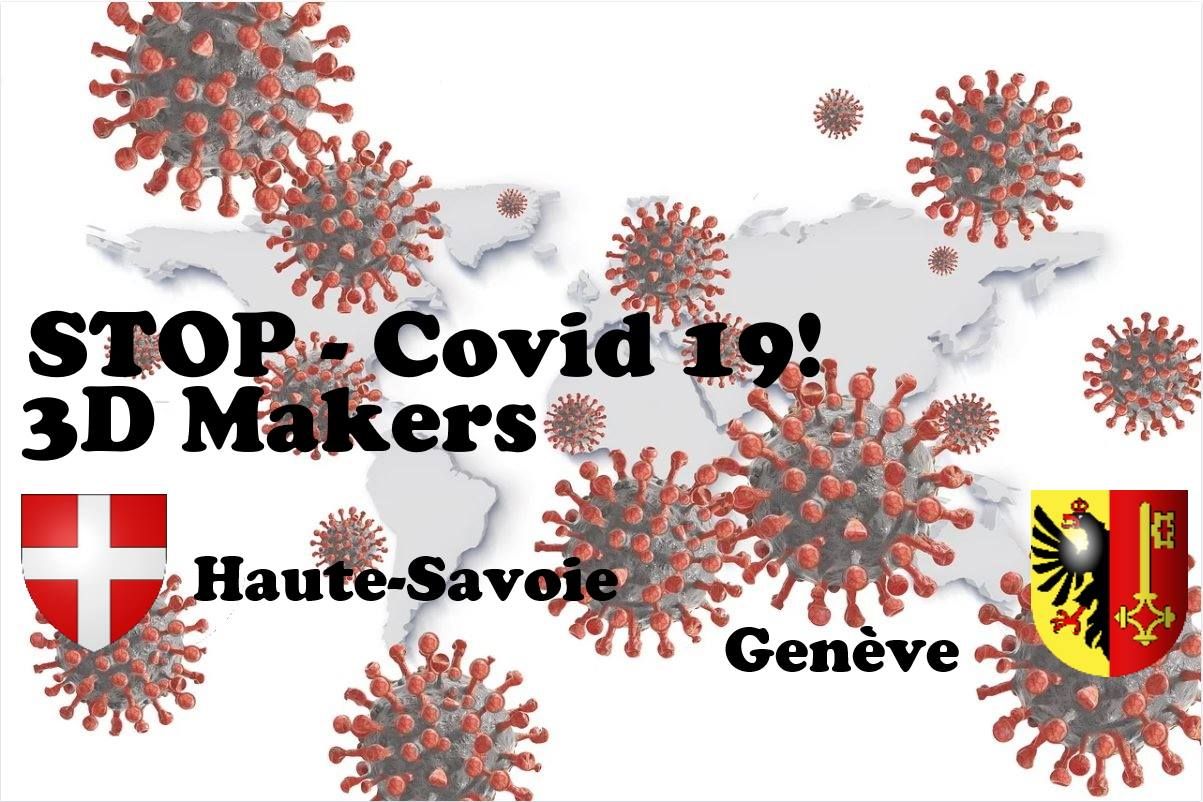 Makers contre le COVID - 74 Haute Savoie
Fournitures de visières au personnel médical et professions en activité lors du COVID19
Contribute
---
Become a financial contributor.
Financial Contributions
Achat de bobines PLA/PTEG et des fournitures associées. Ceci nous permettra d'obternir un statut légal en tant que particulier pour la réception de... Read more
Starts at€5 EUR
Top financial contributors
Makers contre le COVID - 74 Haute Savoie is all of us
Our contributors
8
Thank you for supporting Makers contre le COVID - 74 Haute Savoie.
Budget
---
Transparent and open finances.
Connect
---
Let's get the ball rolling!
News from Makers contre le COVID - 74 Haute Savoie
Updates on our activities and progress.
About
---
 Ce groupe a pour but de *recenser les gens capables d'imprimer en 3D* et de réaliser ou de concevoir des projets au niveau de la Haute-Savoie et de la Suisse Romande pour lutter contre le Coronavirus (Covid-19).
Nos avons besoin de toutes les compétences pour concevoir, certifier, reconnaître les travaux que nous allons réaliser. Les domaines comme le médical, ingénierie informatique, électronique nous serons utile.
Faites vous connaitre et indiquez nous en message ce que vous pouvez apporter.
Nos makers ont également besoin de matières premières pour ce mouvement.
A toutes les entreprises qui le souhaitent, merci de proposer vos dons ou aide.
Les pièces que nous pourrons fournir au personnel soignant seront délivrées gratuitement !

Nous sommes des 3D makers !