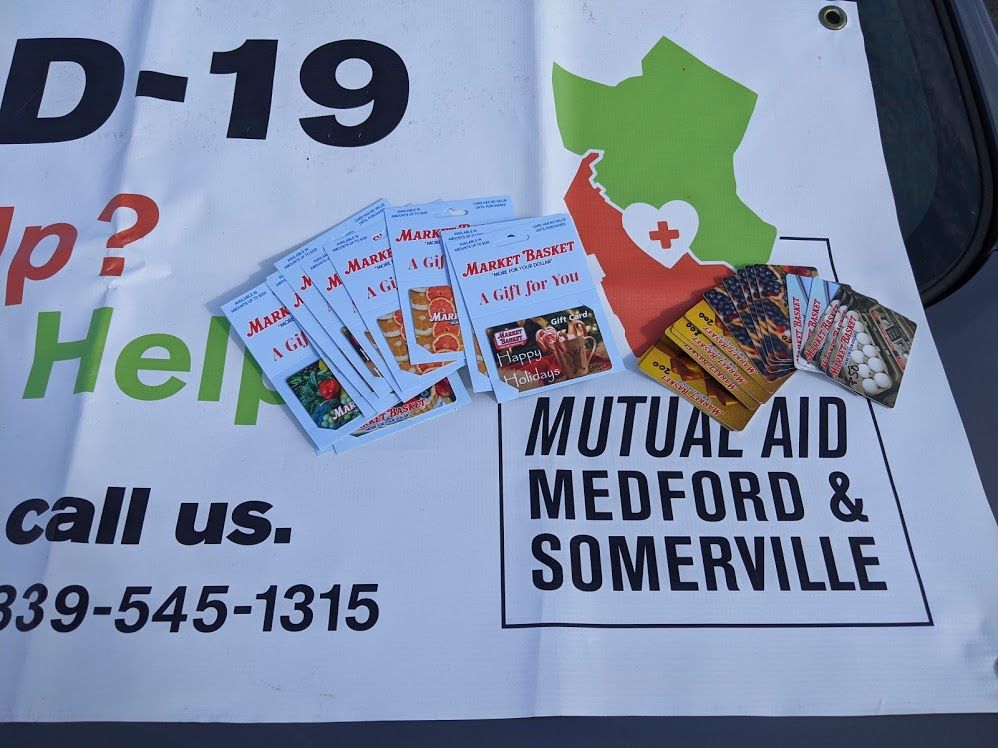 Pairings
Neighbors receive regular grocery or grocery cards deliveries from their pairs
About
---
 Mutual aid calls us to build power through direct relationships. In our pairings, MAMAS deliverers bring groceries or grocery gift cards to neighbors who need regular help shopping or affording groceries. People who have paired find this to be a gratifying aspect of mutual aid, with new relationships and friendships they would not have made otherwise!
After a very successful Pairtober drive, we now have pairings for 76 households representing over 230 people.
MAMAS is committed to reimbursing our pairs: $100/month for households of 1-2, $200 for households of 3-5, or $300 for households of 6 or more. This adds up, and we are reimbursing pairs for over $6,000 of grocery cards every month.
Help us keep this project sustainable with a recurring donation! You can sponsor a particular pairing, or donate to the pairings program as a whole.
Every dollar donated to this project will go to direct aid for groceries or grocery cards. 
Food security is a huge, ongoing problem in Massachusetts:  100k+ more households are on SNAP assistance than before the pandemic. Benefits are difficult to access, don't cover essentials like diapers, and as of March 2023, the government will be cutting the amount of food stamps benefits to SNAP households by a minimum of $90/month for everyone.
To sign up to be a pair, email
[email protected]
or join our deliverers mailing list 
If you would like to receive groceries or grocery cards, call or text the MAMAS hotline at (339) 545-1315 
Contribute
---
Become a financial contributor.
Pairings is all of us
Our contributors
10
Thank you for supporting Pairings.
Budget
---
Transparent and open finances.
Total disbursed
$62,788.47 USD