Meetups
All the meetups on Open Collective
About
---
About
Create an Open Collective for your meetup to share with your community all your expenses and to give them the opportunity to contribute financially. We will also help you find sponsors that are relevant to your community. If you don't have a legal entity for your meetup, you can be hosted by one of our existing Open Collective chapters (US, Europe, London, Paris, Brussels).
Features
Make it easy for companies to sponsor you. We take care of invoicing!
Let anyone in the community submit their expenses related to the community
Ask for one time donations or create a membership tier
Create an event to sell tickets or pre-register people and get their email addresses!
Send regular updates to your community, let them know of future meetups and sponsorship opportunities.
Fiscal Sponsorship: If you don't want to use an organizer's personal account to receive the contributions, we can be the fiscal sponsor for your meetup or help you find a relevant host organization. Some meetups might be accepted by Open Collective Foundation and provide tax-deductible receipts!
Your collective has default tiers for sponsorship (1 month x $250, 3 months x $675, 6 months x $1200) but you are welcome to tweak them according to your needs.
For sponsors
We make it easy for you to sponsor meetups around the world. One invoice to sponsor multiple meetups. And with the transparency of Open Collective, you know exactly how your money has been used by each community.
** What you'll get**
A shout-out on social media
Presence in the merch table
Your logo on the meetup and open collective page
Some meetups allow for sponsor pitches, contact them directly for these opportunities. All members can be reached at [email protected]collectivename.opencollective.com
Special opportunities

Cloudflare is sponsoring the food of tech meetups around the world! Free pizzas for your tech meetup: S02E01 🍕👩🏻‍💻👨🏿‍💻😋

Waffle.io has a special opportunity for meetups: They'll sponsor $10 per pre-registrant. Read more here: https://opencollective.com/waffleio

Tipe wants to sponsor React/Vue Meetups in San Jose / Bay Area! Create your meetup and we'll connect you for the sponsorship.

  Mixmax wants to host your meetup in their space in San Francisco! Check details here: https://opencollective.com/mixmax
### Sponsors
🔥❤️ These are some of the Sponsors who have shown interest in supporting Tech Meetups on Open Collective!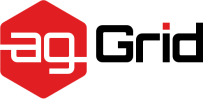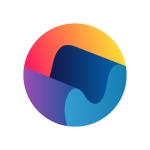 Apply to create a collective for your meetup: [email protected]
Leave your details in this form to learn more about Open Collective for meetups!