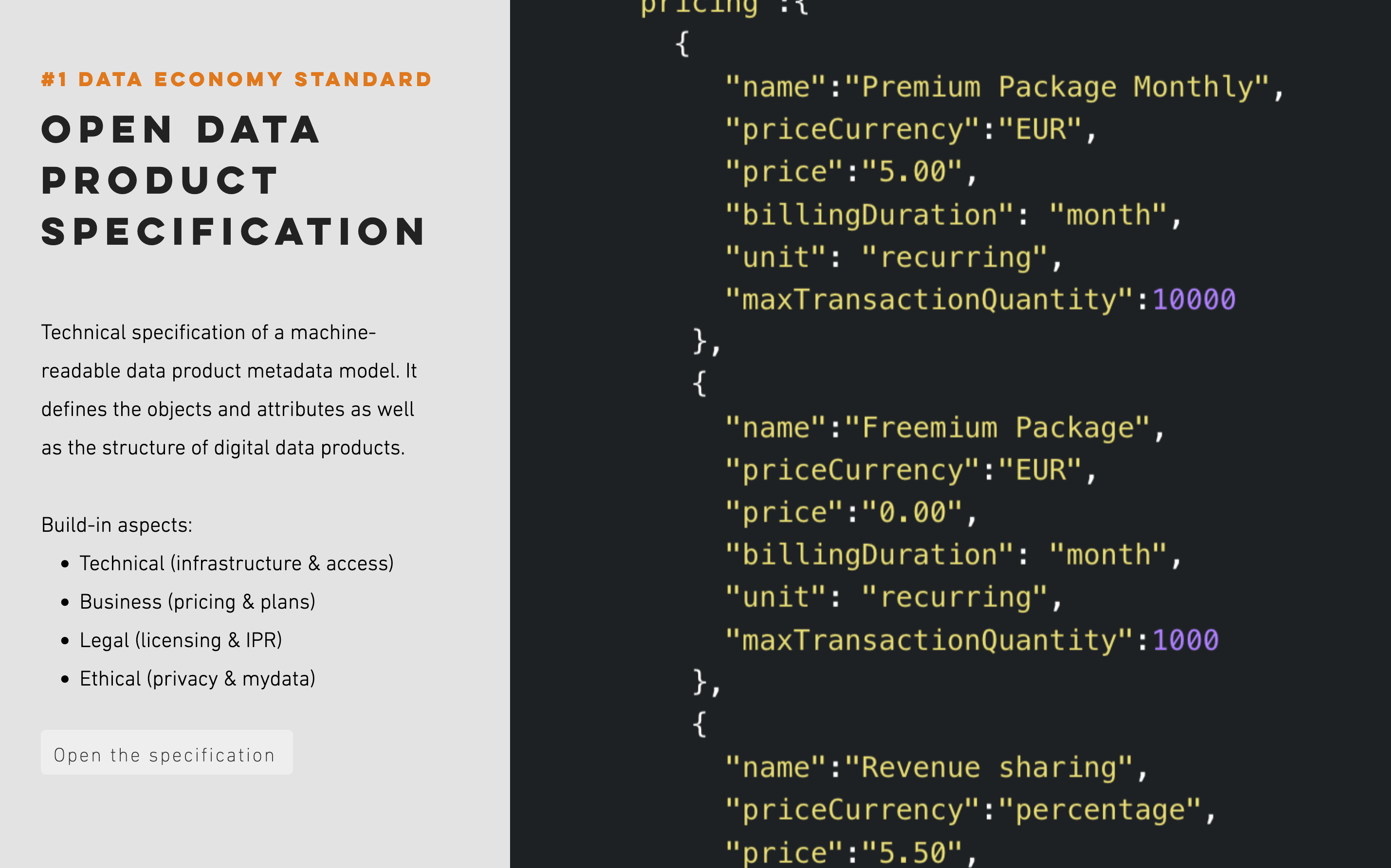 Open Data Product Initiative
Leading Data Economy Data Product Standard
Contribute
---
Become a financial contributor.
Top financial contributors
Open Data Product Initiative is all of us
Our contributors
5
Thank you for supporting Open Data Product Initiative.
Budget
---
Transparent and open finances.
Connect
---
Let's get the ball rolling!
News from Open Data Product Initiative
Updates on our activities and progress.
About
---

The OpenDataProduct Initiative ("ODPI") provides an open-source community, within which industry participants may easily contribute to building vendor-neutral, portable and open specifications for providing technical metadata for Data Products and Services – such as the "Open Data Product Specification" – and supporting tooling for validating the integrity of the specifications or instantiations of it.  


The ODPI is as such not intended to be a destination for community/consumer-focused tooling outside of the specification itself.


Monthly meeting on Tuesdays
At the moment development and maintenance will be managed in an open-source,
Technical Steering Committee ("TSC")
, open to any participant.
In the
monthly meeting
taking place 1st Tuesday of the month at 5pm (EET) agenda is: 
Announcements
Pull requests via Github - quick review and decisions
New development ideas via Github and Typeform - quick review and agreed actions
The highest decision-making level regarding strategy and product management occurs in monthly
Strategy Group ("SG")
meetings. This meeting is every 2nd Tuesday of the month. Only member companies can have a seat and can vote (if needed) in decisions.
See more from
https://opencollective.com/odpi/events
Versioning
New versions are released via managed and transparent
semversion
utilizing process. Feedback is collected openly and used in specification development.
The latest version
The documentation and sample for the Open Data Product Specification can be found from
https://opendataproducts.org