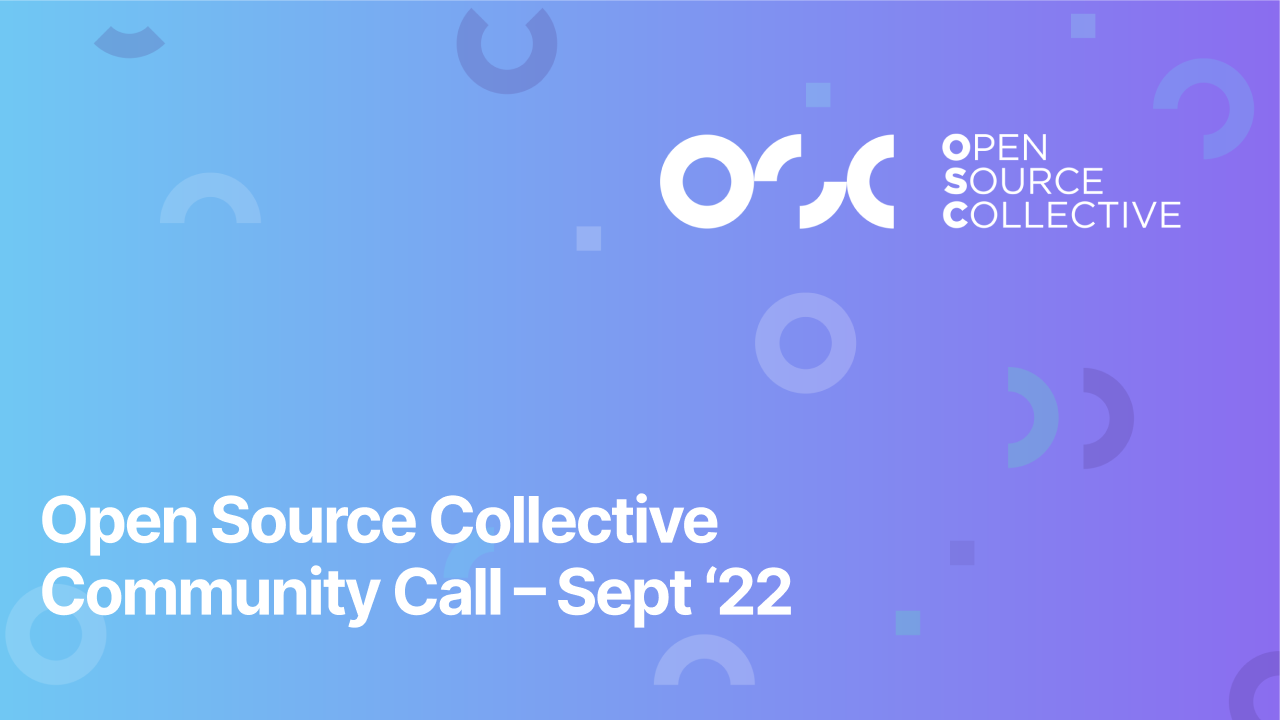 Open Source Collective Community Call — October '22
A monthly forum for OSC projects to speak directly with the OSC team and one another about experiences, concerns, needs, and aspirations.
Thursday, October 20, 2022, 1:00 PM - 2:00 PM (UTC-04:00)
About
---
Welcome to the
Open Source Collective's Community Call
program: a monthly, hour-long conversation where we encourage project leaders to engage with both Open Source Collective as their host and with one another. We will use this space to discuss issues that are affecting us, offer peer support, and as a jumping-off point for further conversations about sustaining our work.
This month, we are planning to cover:
- Financial tags visualization
- Any asks from the attendees that relate towards approaching sustainable OSS.
A recording of the last event is
here
. We'll continue to record and document these conversations for those of you who are unable to attend. Do let us know if the timing of this event makes it hard for you to attend!
Note: Zoom details can be seen after signing up as an attendee, above. They will also be emailed to you.