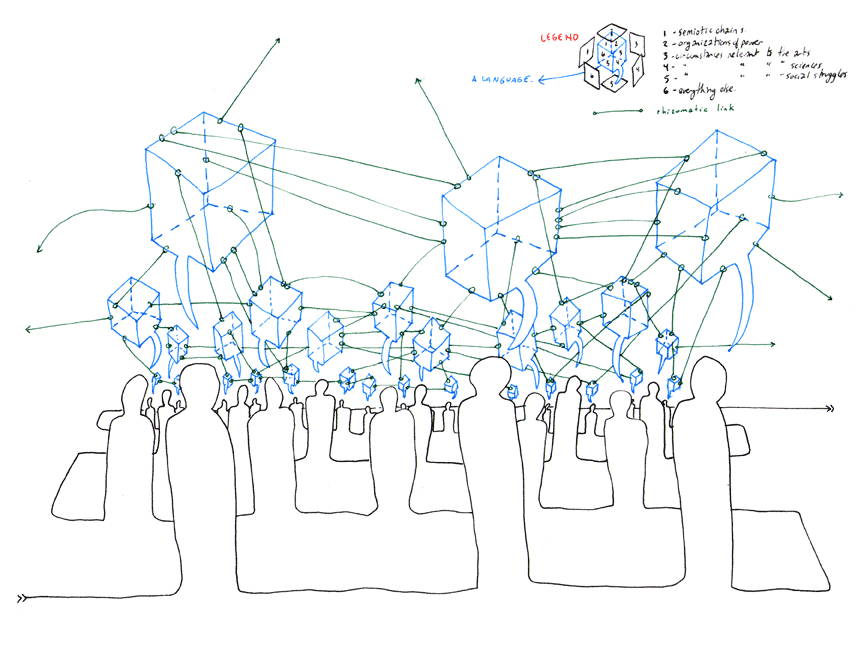 PDX Regenerative Tech Commons
Promoting social and material technologies for a regenerative future. Bioregionalism, open-value/regenerative finance, permaculture, open design, ostromian commons, blockchain and more.
About
---
PDX Regenerative Tech Commons is building a local coalition of makers to scale bioregion-appropriate technologies for a safe & sane future.
As the
regenerative design
movement expands, with iterations in community finance, blockchain, agriculture, and material & organizational design, practical local implementation is the logical next step. But the task of scaling these technologies to the level of viable local infrastructure faces major logistical and cultural barriers. Extractive financial mechanisms and institutions that serve their interests still carry  mainstream narrative power, holding the mantle of realism and utility with perverse ideologies that are, at their core, irreal and anti-life. We can only respond with reality: as the wealth chase is pushed aside, it's the urgent mandate of an escalating climate crisis that will make resilient and autonomous regional infrastructure a matter of life and death. (
It
already
has
.) 
Portland Regenerative Technology Commons is doubling down on realism,
strategically reframing
the language around technology
to embrace, as it always should have, the wide range of innovations and strategies that apply systems thinking and emergent properties to the mutual benefit of living systems. For us, any technology that implements these principles is avant garde, whether hi or lo, soil or silicon. Similarly, no matter how apparently sophisticated, we see that the technologies of extraction, surveillance and capture are lo-tech, obsolete, and irreal in their goals. When we demystify internet and distributed ledger technology, or currency and governance models, as design systems that succeed or fail in integrating harmoniously with a variety of life systems, we place them on a flat plane with technologies of soil management and food production. Those that have already made this conceptual move have found rich resonance across design systems, sparking a small renaissance of open source, decentralized and regenerative innovations.
Portland in particular stands out as a hub for this renaissance - for decades we've been a stronghold for experiments in open source, adequate technology, mutual aid, alternative food security and permaculture (backyard chicken coops have reached the level of
cliche
in this town). We've been home to visionaries of decentralization and regenerative thinking like Paul Stamets, Linus Torvalds, Ursula Le Guin and Toby Hemenway, and community projects like Kailash Ecovillage and Intersection Repair. Our initial members have connections with local organizations including
Depave
,
Oregon Just Transition Alliance
,
City Repair
, and
Friends of Trees
, alongside some of the broader existing permaculture, community organizing, and mutual aid communities around the city. As a city, we have the space, resources, and established community organizations to do tech-enhanced bioregionalism the right way.
At Portland Regenerative Technology Commons, we intend to be a community space, work area and event venue for all of these energies, with an emphasis on regenerative and community-oriented finance (including #ReFi, LETS, cooperative and mutual credit models), open design/open hardware, distributed ledger and DAO tech,
Ostromian commons management
, alternative food supply and urban permaculture. We see these as the core technologies that will be needed to build a decentralized, regenerative bioregional infrastructure that can ensure our community's safety in the face of crisis and
breakdown
, while providing another strategic example in localism for the global experiment in degrowth and regeneration.
Our Specific Near Term Goals:
Lease a brick and mortar space on Portland's Eastside. Our current intention is to sign a year lease with this 1,079 foot flex space in the Mississippi neighborhood of North Portland. The space is open air with a loft and kitchenette, making it perfect for small community gatherings, events and talks while being capable of hosting one or two travelers at a time for lodging. Nearby green space is available in the neighborhood.
Build relationships with and offer our space to a diverse range of community members and builders, including those in broader Cascadia who may want a home base in the city, to share work, discuss strategies, and collaborate. 
Additional starter costs notwithstanding, our minimum operating cost for a year lease is 44,200 USD. 
Contribute
---
Become a financial contributor.
PDX Regenerative Tech Commons is all of us
Our contributors
11
Thank you for supporting PDX Regenerative Tech Commons.
Budget
---
Transparent and open finances.