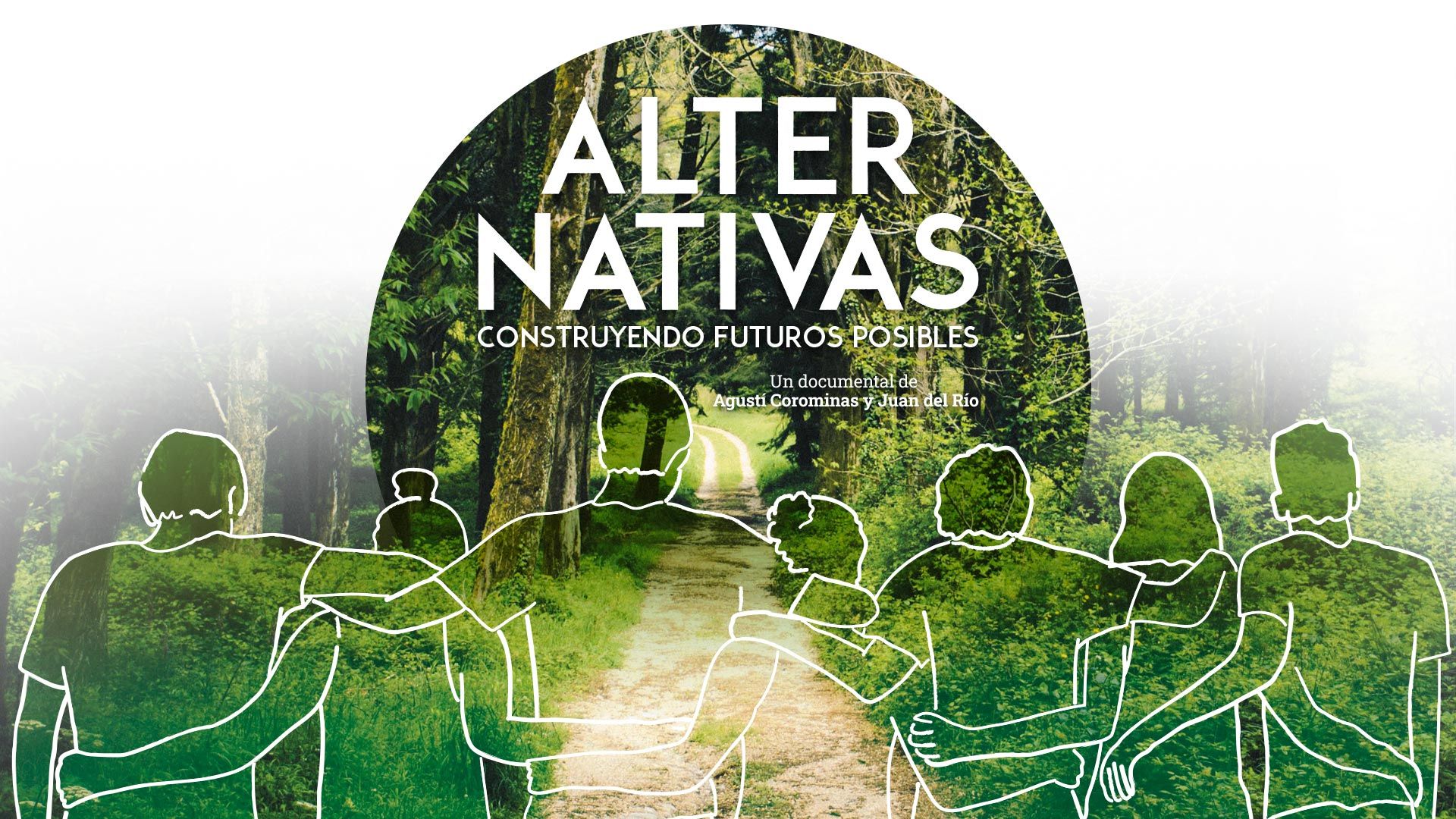 AlterNativas: Construyendo futuros posibles
Documental sobre iniciativas de transición y regeneración ecosocial. Visibilizando experiencias transformadoras, inspirando otros futuros posibles
Contribute
---
Become a financial contributor.
AlterNativas: Construyendo futuros posibles is all of us
Our contributors
7
Thank you for supporting AlterNativas: Construyendo futuros posibles.
About
---
AlterNativas: Construyendo futuros posibles
es el documental sobre iniciativas de transición y regeneración ecosocial en el que hemos estado trabajando los últimos años. Un proyecto colectivo para visibilizar experiencias transformadoras de nuestra geografía e inspirar otros futuros posibles.
Una producción de
Red de Transición
, con la colaboración de
Espai Ambiental
,
Revista Soberanía Alimentaria, Biodiversidad y Culturas
,
La Tercera Pell
y
Transition Network
.
Alternativas, del latín
Alter
(otro) y
Nativus
(nacido), hace referencia a la búsqueda de nuevas realidades, nuevos orígenes. Ese es el punto de partida de este proyecto documental: mostrar iniciativas innovadoras de transición socioecológica, experiencias diversas que están planteando respuestas a la crisis sistémica que sufrimos en el mundo: energética, económica, ecológica, social, cultural y epistémica.
El largometraje trata de responder, con un enfoque propositivo y de posibilidad, a cuestiones como: ¿Cómo se puede afrontar la situación medioambiental actual y adaptarnos a una realidad cambiante? ¿Qué alternativas, individuales y colectivas están ya poniéndose en marcha en diferentes lugares para transicionar hacia comunidades resilientes y modelos de vida más sostenibles? ¿Qué nuevas historias y experiencias pueden marcar el futuro de nuestros barrios, pueblos y ciudades? o ¿Cómo podemos dar los primeros pasos para crear una economía que promueva la justicia social y la armonía con el planeta y entre nosotros mismos?
Actualmente se está estrenando presencialmente en varias localidades de España, así como internacionalmente en formato online.
Más información en la web del documental
alternativasdocumental.info
Budget
---
Transparent and open finances.