Resonate Co-op has been archived.
Resonate Co-op has been archived and is no longer active.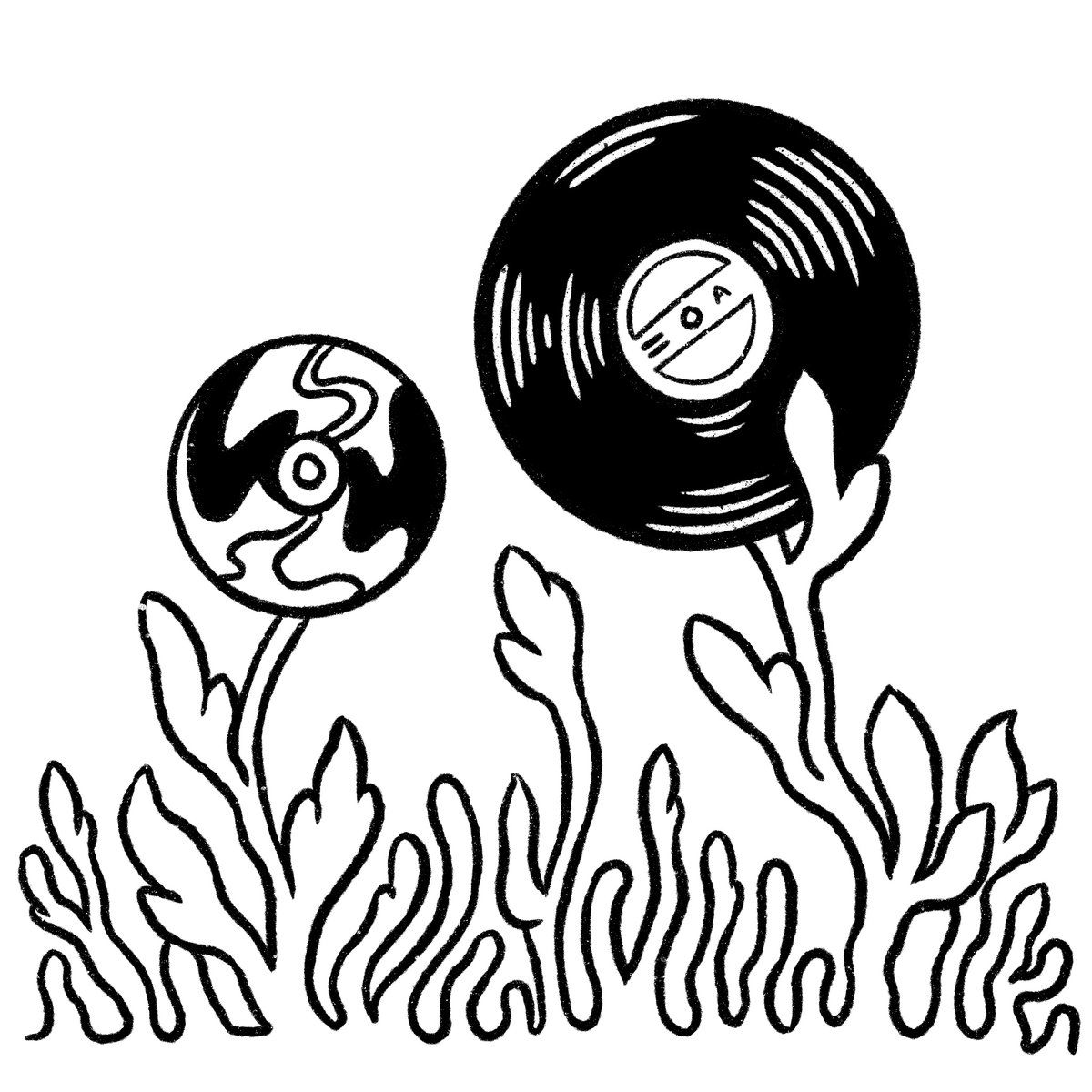 Resonate Co-op
We're building a music streaming co-op. In addition to the donations tracked below, we've raised 5243€ from new listener memberships & supporter shares. In total, 9,198€ of our 20,000€ funding goal.
Contributors
---
Resonate Co-op is all of us
Our contributors
71
Thank you for supporting Resonate Co-op.
About
---
We need to raise €20K EUR (or about $23K USD) before April 1st, 2022. These funds will pay staff and developers so we can build essential features for our new, integrated platform.
If we don't get the funds we need, it won't be possible for us to keep our current builders. We need your help so that we can reach our full potential: a co-op music service owned by artists, listeners, and workers. By
donating to Resonate
, you can feel great knowing that you are contributing to the future of a fairer music industry for all. 
Press
The Resonate Renewal

✅ New streaming player: make and share playlists, improved search, and more...
🔲 Single login across resonate; uniting website, player, and forum 
🔲 Artist upload tool: artists will be able to self-upload their work to the Resonate platform 
✅ Redesigned community forum, now available to everyone
🔲 Accounting and payments for artists and the co-op
🔲 New main website
🔲 Development of the Resonate forum as a democratic work and governance center
🔲 Bulk upload tool: allows music labels to upload their entire catalogs in one easy and efficient process.
Our Values
How Our Streaming Platform Is Different
We're a Cooperative
In contrast to other corporate digital service providers, which are weighted in favour of the major labels over independent artists, we are a multi-stakeholder cooperative composed of listener-members, artist-members, and worker-members. Regardless of member class, all co-op members are co-owners of the platform. Everyone has a say in how Resonate should be run, and what the future of Resonate will be. In addition to our platform, our community is another valuable part of Resonate that separates us from all other streaming platforms. We value community so much, in fact, that we've built out an entire
Community Forum
where we make decisions together about how the Resonate platform is run. Members can join us
here
.
Our Services
It's our goal to take the most beneficial features from every streaming platform (Ex. Spotify's UI, Bandcamp's support for artists, Soundcloud's independent artist discovery, etc.), and put them all into one, democratically controlled and community-owned co-op organization. Let's show you what we've done so far.
The Streaming Platform

Current Features:




Ideas for the Future:
Exploration

Browse the catalog by composer, writer, audio engineer, etc. with advanced search filters.

Offline support

Download tracks that you own and listen to them offline in high quality.

Analytics and play reports

Track your listening habits, and see how much money went to creators.

Community streaming

Allows local artists and listeners (without a good internet connection) to sync with global Resonate users to stream and share their creations both in their own community, and with a wider audience.

Reach out and share

Gift listening credits to new listeners and your friends.

Co-op creds

Use your Resonate membership to join a network of co-operatives.

Trust and authentication

Simple and verifiable licensing, personalized streams, and special offers.

And so much more...
Stream2Own Pricing Model
We have a fair, ethical, and user-centric payment model called stream2own. No monthly subscriptions. No ads. No selling your data. No bots telling you what to like. This model allows artists to earn the equivalent of one track download about €1.25 ($1.40) in just 9 plays, and listeners, after you have streamed the track 9 times, you own it. This means unlimited plays, and in the future, (high-quality) download capabilities.
Our stream2own model incentivizes discovery, while rewarding stronger connections between supporters and artists.
Each Resonate listening credit is worth about €1.23 (EUR) or $1.49 (USD). Depending on how you listen, a single Resonate credit normally gives you a decent amount of listening time for you to discover many different songs, while also being able to support the ones you like best. 
Curious about what you'll spend on Resonate? It depends on what kind of listener you are:


The Explorer


"I want something new every day."


€10 ($11.20) at Resonate provides around 4 hours of listening a day – 30 days a month – to wander our catalog. That's equivalent to a basic monthly subscription on corporate services, but as Resonate doesn't have a monthly subscription fee, you won't pay when you don't listen.


The Collector


"I know what I like and I tend to stick with it."


After you've purchased or played a track nine times, you've paid in full. Resonate then houses the track as a music library full of your music, now free to stream. As a result, the cost of using Resonate decreases over time, as music is added to your collection.


The Seasonal


"I like a mixture of new and old favourites."


For all types of listeners, exploring the Resonate catalog is nearly free. The price only rises as you listen to songs on repeat. What does that mean exactly?


For the first few listens of a track, the price remains less than a 1 cent in total for the listener. Yet on Resonate, listening to a song only a few times multiplies the artist's earnings by three to four times compared to the biggest corporate services.


By your sixth listen of a track, its price to play is still less than 10 cents a stream, but the artist is being paid twenty times what they'd be paid on a corporate streaming platform.


For more info on pricing and credits, check the
listener guides
in our Handbook. 
However you decide to stream, streaming2own like this helps music-makers get the money they deserve, while also rewarding listeners who show their support for an artist, so we can all benefit from the wonderful music that brings us all together.
Trying to figure out your listening habits throughout the course of a month isn't the easiest, so that's why we give all new accounts free listening credit to try for yourself. Spend some time observing what streaming on Resonate could cost you by using our free credits, and then you can see if Resonate is the right fit for you. We think you'll be pleasantly surprised to find that when you pay artists directly, through a platform like Resonate that puts our people over our profits, we can all win. 
What's Next?
We've learned a lot during this time and have set our sights even further. These are just a few of the questions we are asking ourselves to continuously improve our platform:
How can we ensure long-form music is fairly compensated?
How can listeners enjoy their collection offline in lossless quality?
How can we give artists more control over pricing?
How can we provide a place for podcasts and other creative works?
How can listeners and artists connect in new ways?
How can we support and collaborate with each other, not just between artists and listeners, but across like-minded platforms?
How can we amplify the social power of music?
Aside from the
Resonate Player
itself, the heart of our global community is our
forum
, where members chat, share stories, and dream away on how we change and grow. Join us here, get in on the conversation, help to fund our projects, and lend a hand so that we can build a better streaming platform. 
The Community Forum
Current Features:
Chat with other members
Learn about the co-op and platform
Join projects and gatherings
Vote on proposals, policies, and board positions
Open-source ecosystem
Access the Resonate Handbook

Learn about Resonate
Learn about cooperatives
Grow your knowledge of discourse and forums

Get your questions answered

If you have questions about Resonate, this is THE place to find answers. Also, if you're looking to get tips and advice from other talented musicians and industry experts, strike up a conversation in our forum and get learning.

Pitch ideas and be heard

Don't wait for Spotify or some other platform to change. Start the change in the music industry that you want to see right now.

Become an active member

Take ownership and responsibility at the co-op as a worker-member to help us strategize and build.
Ideas for the Future:
Community Credentials

The Community Credentials project can give you exclusive access to artists and their teams, upon their discretion.

More efficient building on our API
Collective spaces for artists and music workers to share ideas and host (their own) events/meetups.
Share your favorite tracks and playlists — in real time.
And so much more...
**Do you have an idea to make our forum and community space even better? After you
donate
,
join our Community Forum
and get involved with the community.
Resonate's History
March 2015
 - Resonate was founded by Peter Harris, a Berlin-based artist-DJ and developer who wanted to resist both commoditization in music streaming and the growing power of the mega-streaming platforms.
2015 - Concept + original branding, First Announcement at Platform Coop Conference in NYC.
2016 - Artists + Labels Start Joining, Industry Conferences, MusicTechFest Blockchain Lab, Launched Initial Crowdfunding Campaign in October.
2017 - Continued Initial Crowdfunding Campaign and Co-op Formation in Ireland.
2018 - Resonate Goes Open Source, New Branding + System Design.
2019 - Focus Shifts to Cooperative Institution Building.
2020 - All Volunteer Crew Applied for Grants, Consolidated, and Improved the Platform and Forum.
2021 - Began Solidifying Government Processes and Operational Systems in Preparation to Scale.
Today - Currently Looking to Crowdfund Additional Resources to Help Scale the Co-op Along with our Platform and Community.
**
Resonate is a community where several wonderful people have put countless hours into building this platform and space into what it is today, but we still have a long way to go. We need your support to help us realize our community's vision in its entirety.
**
Connect
---
Let's get the ball rolling!
News from Resonate Co-op
Updates on our activities and progress.
Open Collective Crowdfunding Campaign Report
It's been a handful of months now, so we just wanted to check-in and give everyone a heads up on how this Open Collective Crowdfunding Campaign went. First and foremost, we wanted to give a tremendous thank you to everyone who donated to th...
Read more
Thank you for your support!
Hi all, I wanted to personally thank everyone who has donated to our Open Collective page so far. The Resonate community has been working extremely hard the past few years, and your donations mean the world to us. It is so great to see the...
Read more
Budget
---
Transparent and open finances.
Total disbursed
€4,474.39 EUR