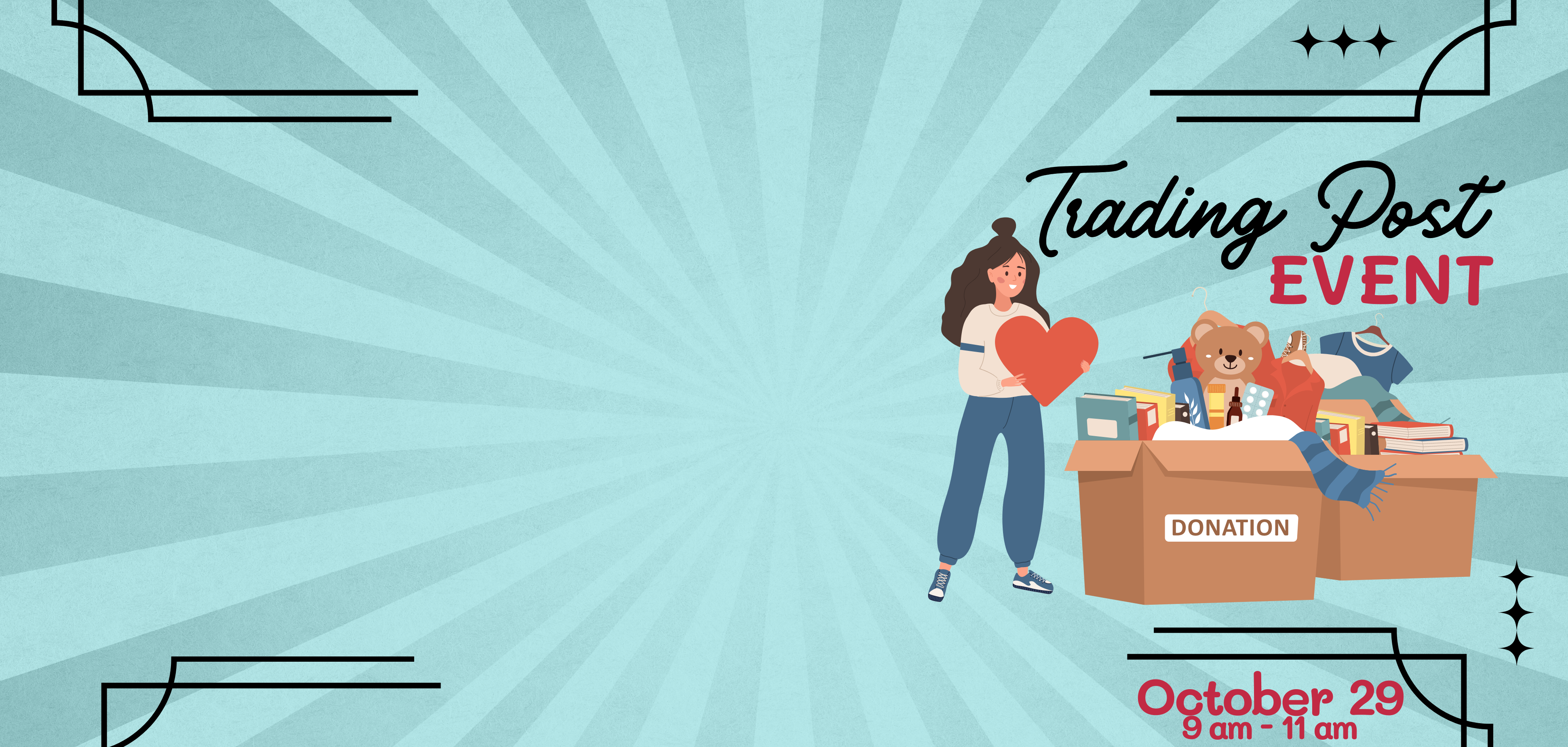 Trading Post
We are having a trading post as our first official event! It's totally free. Bring your wares and a blanket to display them on and we will trade!
Saturday, October 29, 2022, 9:00 AM - 11:00 AM (UTC-04:00)
About
---
On October 29th, from 9 am to 11 am, we are going to be holding our first event, the Trading Post.
The basic idea is that everyone will have their own "booth" with their items. You can bring a small table or a blanket and set your item(s) up. Every adult will get 10 tickets (and a few tickets per extra member(s) of your family). Once the event starts, the booths will be unmanned, & from there you will find whatever item(s) you want from another booth, and trade each item for a ticket which you will place in their jar.

The idea is to help you declutter your home, while also helping your community by donating items that are gently used, & allowing it to go directly into their hands.