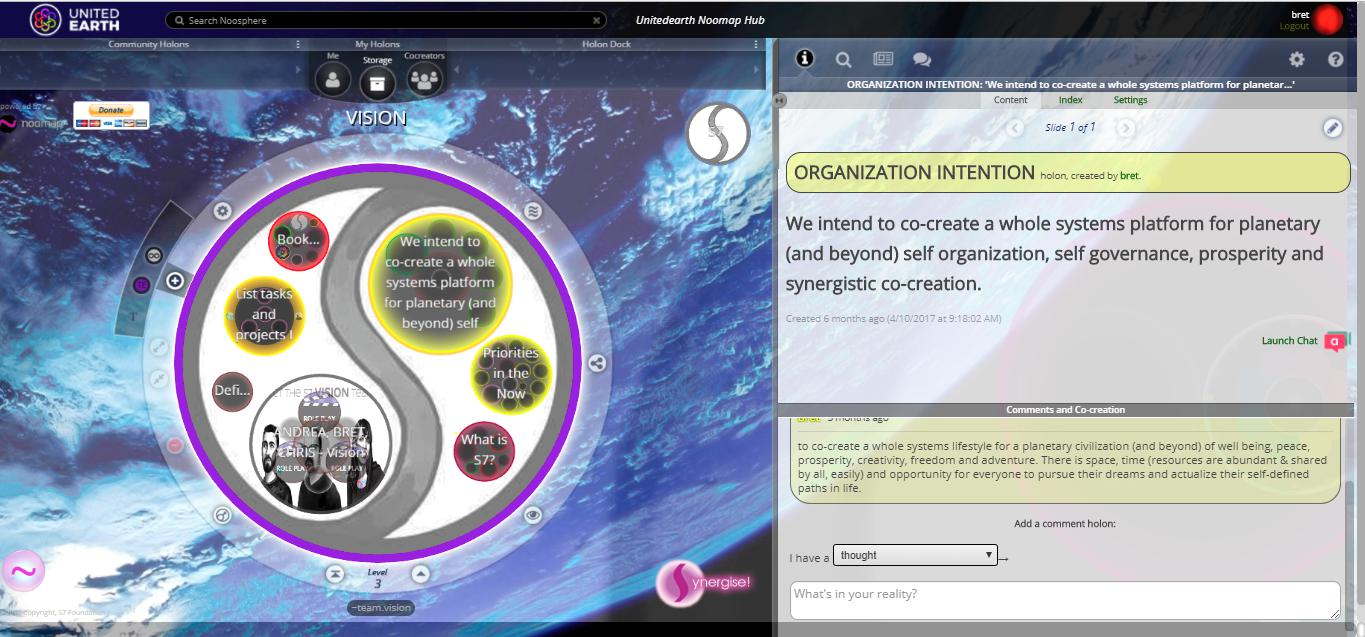 The S7 Foundation
Living a Peaceful, Healthy, Free and Superabundant Future... One Holon at a Time...
Contribute
---
Become a financial contributor.
Financial Contributions
Synergistic Co-creators
Support us with a monthly donation and helps us continue our activities. You will receive ROI4 - Realization to the power and degree of Imagination... Read more
Starts at$2 USD / month
Top financial contributors
The S7 Foundation is all of us
Our contributors
19
Thank you for supporting The S7 Foundation .
Budget
---
Transparent and open finances.
Unclassified #2308
communications
Total disbursed
$348.62 USD
About
---
We are part of a community, a project and a consciousness called The S7 Foundation and a movement called Noomap. Our first prototype physical/virtual location was in Rotterdam from June 2016 through April 2017. Please contact us with inquiries at [email protected],
Youtube Playlist https://www.youtube.com/playlist?list=PLkrIh-RR3wZeA86BStbzjJBY7klrZYB6U
We are living here NOW in Gift Consciousness as a microcosm for the planet to witness, celebrate and cocreate with. Gift consciousness means unconditional sharing; the honoring and empowerment of each other's unique exquisite being. We are lovers, artists, integral design engineers, technologists, mystics, scientists, and more. We are future cocreators, not predictors. Because the community is fractal and holistic, we are working on initiatives from every walk of life and weaving them together simultaneously. If you would like to use Paypal please use the following (https://www.paypal.me/BretWarshawsky) and email us for Large Direct Bank Deposits.