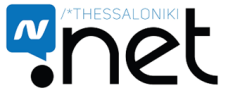 Thessaloniki .NET Meetup
Thessaloniki.Net MeetUp (https://www.meetup.com/Thessaloniki-NET-Meetup/) is a group for anyone interested in .NET programming and programming in general. Focused on but not limited to people who are currently or were in the past employed as developers, so we can discuss things about our profession. All skills levels are welcome. Students too, of course. We hope this will become a nice party and organise lots of events.
We need more people to organise the events, need more people willing to share their knowledge live on our meetups on a video call, and need funds to help speakers come to Greece to give a presentation or a workshop and to fund our community projects.
Team
Meet the awesome people that are bringing the community together! 🙌
Budget
Current balance: €76.57
Latest expenses
Contributors
0 organizations and 13 people are supporting us.