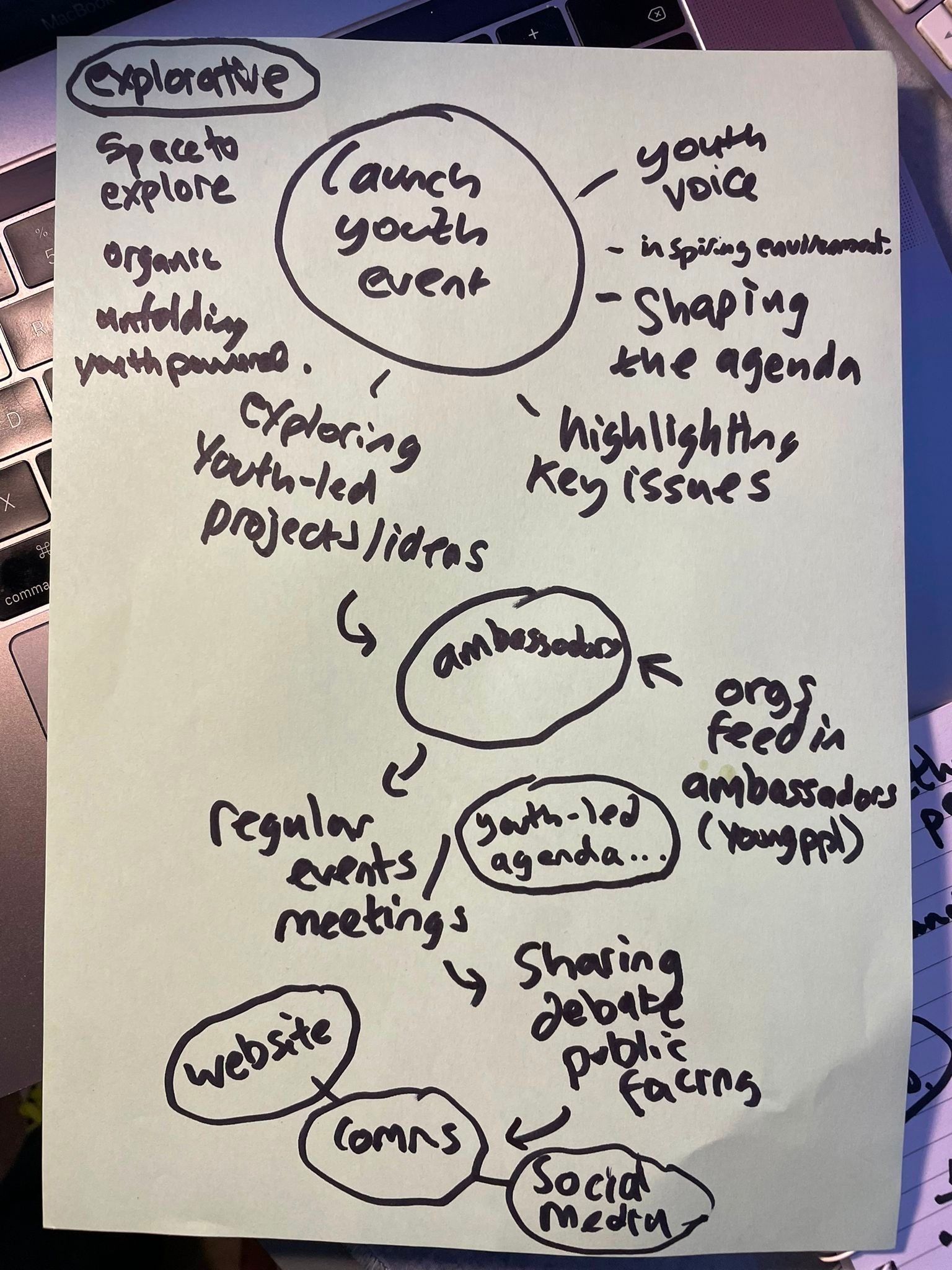 Together with Young People
A web of learning and action with young people in York
Connect
---
Let's get the ball rolling!
News from Together with Young People
Updates on our activities and progress.
Youth-led event last week
A group of young people from York recently attended an event at Park Inn Hotel run by Together With Young People. They listened to an inspirational speaker – Jonas – who talked about having a difficult time in his teenage years but has gone...
Read more
Networking event coming up!
We're organising a networking event on May 9th and it's going to be quite special. There's a lived experience part - if you've lived experience of the system not working for you, you not only have understanding, but you also should be at th...
Read more
New themes for a new year!
At the beginning of February we're hoping to be ready to start work on three themes:youth-led initiatives - exploring, sharing, decided by young people for young peopleyouth and youth workers talking up, talking back, telling stories, and t...
Read more
Budget
---
Transparent and open finances.
Total disbursed
£148,030.18 GBP
About
---
Together with Young People is a collective of seven youth organisers in York. Most of us work directly with young people, and others give support to young people's organisations. The collective came together because the members believe that young people in York can do a huge amount to change the system that so often fails them. We also think that youth services can work better to support young people by working together with young people and one another in new ways. We want to create a web of communication and action that generates, spreads and sustains great initiatives. TWYP is all of us together, it's not one organisation or kind of person. We aim to speak at scale as well as supporting multiple small and meaningful changes. Our way of making decisions is egalitarian and our activities come out of our continuous learning. It's our principle that to work together well you need to spend time getting to know and trust each other. We know the value of diverse perspectives and lived experience. And we put a lot of store on being ready to act on ideas and opportunities as they emerge. 

We've got three themes at present: a youth-led theme, a communicating theme and a networking theme. Each one works in the same way as the collective -they're egalitarian, active and built on radical trust. 


Contribute
---
Become a financial contributor.
Top financial contributors
Individuals
Two Ridings Community Foundation
£35,587 GBP since Mar 2023
Together with Young People is all of us
Our contributors
5
Thank you for supporting Together with Young People.