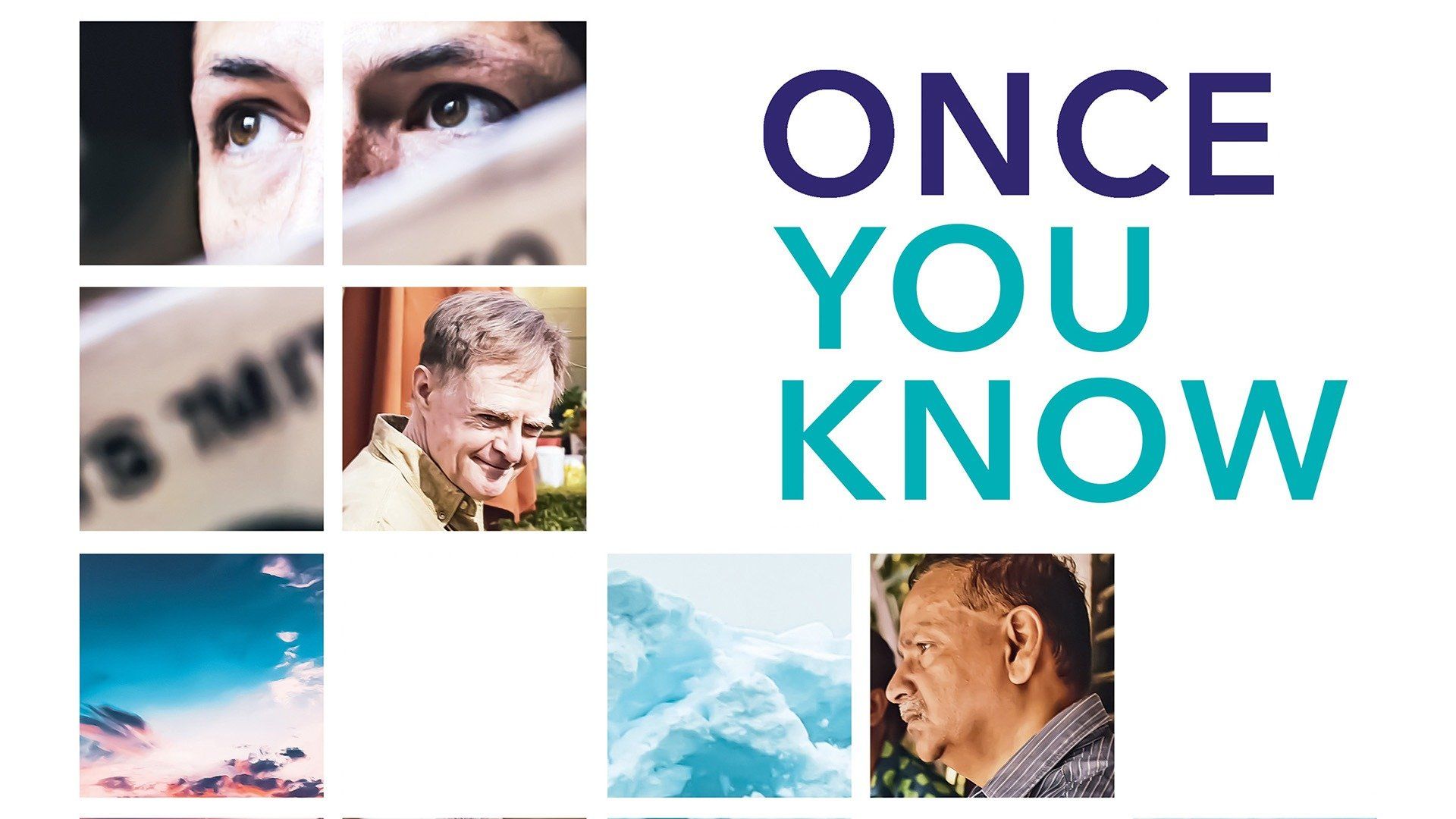 MMMM! Monday 2 Oct, Movie (Once You Know), Meal & Mingling
Inspiring documetaries, short films by local filmmakers, organic veg curries, + hot & cold drinks
Monday, October 2, 2023, 6:00 PM - 9:00 PM (UTC+00:00)
About
---
United Diversity Bridport
and
Sustainable Bridport
present:
MMMM! Monday Movie, Meal & Mingling
Inspiring documentaries, short films by local filmmakers, organic veg curries, hot and cold drinks.
An exciting new fortnightly event for Bridport in the lovely White Room at the Chapel in the Garden (entry via Rax Lane)
This week we'll be screening:

Short from about 6:30pm:
Nature in crisis: landmark report reveals plummeting British wildlife (25 mins) 2023



The State of Nature report was first published a decade ago. Then, 1 in 10 species were at risk of extinction. Today it's 1 in 6. 

The report says we know what to do to reverse these losses but we're currently going in the wrong direction. 

Main feature from about 7pm:
Once You Know (1h 44 minutes) - 2020

A powerful multi-award winning documentary on energy depletion, runaway climate change, and our capacity for personal and collective resilience in the face of the collapse that has begun. 


Today, like a ship entering the storm, the world faces climate change induced collapse. Filmmaker and activist Emmanuel Cappellin shapes a poetic and poignant exploration of how four of the world's leading climate scientists and energy experts find truth, chaos, and hope in their work.

ONCE YOU KNOW is the intimate journey of director Emmanuel Cappellin across the abyss of a world at the edge of climate-induced collapse. His voyage into this uncharted territory is that of a whole generation turning to climate scientists, local democracy, grassroots initiatives, and mass rebellion in a courageous search for an exit.

Faced with the reality of climate change and the depletion of resources, director Emmanuel Cappellin is aware that a collapse of our industrial civilization is inevitable. But how can we continue to live with the idea that the human adventure may fail? In search of answers, he sets out to meet experts and scientists such as Pablo Servigne, Jean-Marc Jancovici, and Susanne Moser. They all call for collective and united action in order to prepare a transition that is as humane as possible.

Once you know… what do we do? From knowledge to action.


"must-watch essay on climate change that tells us it's already here...a radical, sobering and overdue confrontation. 4/5"
 
— The Guardian


"A triumph. With rare aesthetic taste, it delivers the facts about our accelerating climate chaos with an almost tender respect for those of us confronting the crisis"
 
— Joanna Macy


"A beautiful, heart-breaking, and ultimately affirming journey into the grim future we all face"
 
— Roy Scranton


"A poetic journey into the teeth of collapse that leaves us with one question: how will I comport myself during this time?"
— Dahr Jamail
ONCE YOU KNOW
has been selected in 45 international film festival and won 9 awards in prestigious festivals including:
Earth Day Film Festival 2020 – Chico, USA,
Earth's Choice Award
Hong Kong International Film Festival 2020,
Jury Prize
AFO and 'U Film Festival 2020' – Prague, Czech Republic,
Grand Prix, and Mention Honorable
Another Way Film Festival – Madrid, Spain, 22-29 Oct. 2020,
Public Award

Tve Global Sustainability Awards – England / India, 16-20 Nov. 2020,
Documentary Impact Award

Évreux International Educating Film Festival – France 2020,
Best Documentary Award
Terra di Tutti Film Festival – Bologna, Italy, 4-10 October 2021,
DAMSLAB Mention
.
Festival of Nature and Environment of Grenoble,
Prix Ushuaia TV
.
We'll also have:
Delicious organic vegetarian curries from Fergus Bradbeer aka Vegie Vortex (who also does the curries at Beach and Barnicott), plus hot and cold drinks. Please pre-order your food if at all possible.


Please note:
Our room hire costs £42/ week so if you're able to able to contribute more than the default ticket amount then please do so.
We also need to ensure enough people come along to make it worthwhile for Fergus to keep coming along to cook up the delicious food - so invite a friend!
Many thanks in advance. Together We Have Everything.
Get your tickets and pre-book your food now 🎟️ 🍲😋
https://ud.coop/onceyouknow
Budget
---
Transparent and open finances.
Total disbursed
£61.25 GBP