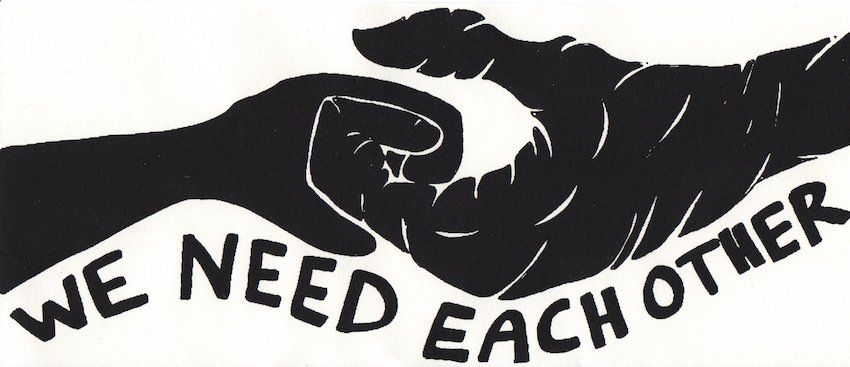 Warwick Uni Workers Mutual Aid Hardship Fund
We provide support to those who are precariously employed at the University of Warwick who have lost hours and income in the COVID-19 crisis. Check the "About" section for details!
Contribute
---
Become a financial contributor.
Top financial contributors
Individuals
Incognito
£1,000 GBP since Jun 2020
Incognito
£500 GBP since May 2020
Incognito
£500 GBP since May 2020
Incognito
£500 GBP since May 2020
Incognito
£500 GBP since May 2020
Incognito
£280 GBP since Jul 2020
Incognito
£250 GBP since May 2020
Warwick Uni Workers Mutual Aid Hardship Fund is all of us
Our contributors
126
Thank you for supporting Warwick Uni Workers Mutual Aid Hardship Fund.
incognito
The next year is going to be hard, let us stick...
Budget
---
Transparent and open finances.
Total disbursed
£13,650.00 GBP
Connect
---
Let's get the ball rolling!
News from Warwick Uni Workers Mutual Aid Hardship Fund
Updates on our activities and progress.
Second Application Round Open
We are grateful for the donations we have received and can now open a second round of applications. To be able to support you as meaningfully as we can, please include any relevant information pertaining to:amount of income losturgencyavail...
Read more
First Round of Hardship Payments Made!
Following the initial application deadline on June 5th, we are happy to report that we have processed hardship fund payments for 30 people - everyone who applied in this first round! We paid out funds of ~ £8,300, leaving ~ £2000 to help...
Read more
Conversations
Let's get the discussion going! This is a space for the community to converse, ask questions, say thank you, and get things done together.
About
---
Find the application form
here
!
We have set up this mutual aid hardship fund in order to offer support those in our community who are precariously employed and may have lost hours and pay as a result of changes and cuts made in light of COVID-19, including the closure of campus, the cancellation of exams, and the move to online teaching. 
While some staff have been furloughed, others are simply not eligible, while some (e.g. Unitemps workers) are only furloughed with 80% of their pay. Fixed term contracts will end when it is impossible to find alternative employment. Needless to say, the circumstances have created considerable hardship, uncertainty and impossible choices for many of our most precarious colleagues. For many, universal credit is also not an option. 
In creating this fund, we want to be clear that we believe that mutual aid is no substitute for support that should come from institutions, whether the University or the Government, through the guarantee of full pay or significant hardship funds. So far, this support has not been forthcoming, and we cannot stand by and watch our colleagues suffer. 
We initially wanted to do this as Warwick UCU, but trade union laws make it impossible to use our funds in this way. Thus we have opted to do this in a personal capacity and in partnership with Warwick Anti-Casualisation, We hope that this as well as the transparency of the Open Collective platform will help to give confidence that the funds will be managed and distributed with integrity. Please note however that the hardship fund is not restricted to UCU members, though we would encourage everyone to join one of the unions on campus. 
Eligibility
This fund will be available to workers at Warwick University, or those who worked for Warwick Uni and lost their job due to the crisis. You may be or may have been: on Unitemps contracts, on STP, on fixed-term contracts, contracted by Warwick through an external agency to provide services to the University.
We will prioritise by circumstances with the aim of supporting as many people as meaningfully as we possibly can.
Union membership
You do not have to be a member of UCU, Unite, UNISON, WAC or any other union to apply for this hardship fund. However, we strongly recommend that you join a union and join the struggle for fair and sustainable employment environments.
The Unions recognised by Warwick University are:
Application process 
We will require minimal evidence for the application process, such as a narrative and 'back of envelope maths' as to what you have lost or what you need to cover the basics. We do not need to see your bank statements, but you could add a payslip or an email from HR, agency, or Head of Department that states that you have lost work/hours. We do need proof to see that you are/were employed by Warwick such as your Warwick ID number, full name, or an email with contract details.
We will make an online form available that you can fill in with application details. We are aiming to open the application process around the May payday (24 May) and will be able to make payments by early June 2020 for the first round. If we have additional funds from the fundraiser, we will run further application rounds.
If you know someone who would be eligible for the Hardship Fund but does not have internet/computer access to fill in the form, please email us at WarwickMutualAidHard
[email protected]
and we will work to support without the form.
Our declared aim is to provide support and relief to those most affected by this crisis and will work to approve rather than disprove applications.
Universal Credit recipients
Some may receive Universal Credit (UC) but still struggle financially. We need to be cautious because payments from the Hardship Fund may affect your UC eligibility. If you or someone you know is receiving UC and still struggling to make ends meet, we are open to discuss 'in kind' payments. Please contact us at
[email protected]
.
Payments
We aim to open the first round of applications around the May payday (24 May) and make first payments in early June. We are hoping to be able to give £200 per applicant. However, if we are short of funds we will prioritise based on need.
We want to encourage those who need more to speak to us about their needs, and we encourage those who could make do with less to let us know that as well. We want to meaningfully support as many people as we possibly can and are open to discuss your individual circumstances.
Privacy
Being affected by hardship can be a humiliating experience, on top of all the worries this comes with. We promise your data and any information pertaining to your person will not go beyond the administrators of this hardship fund.