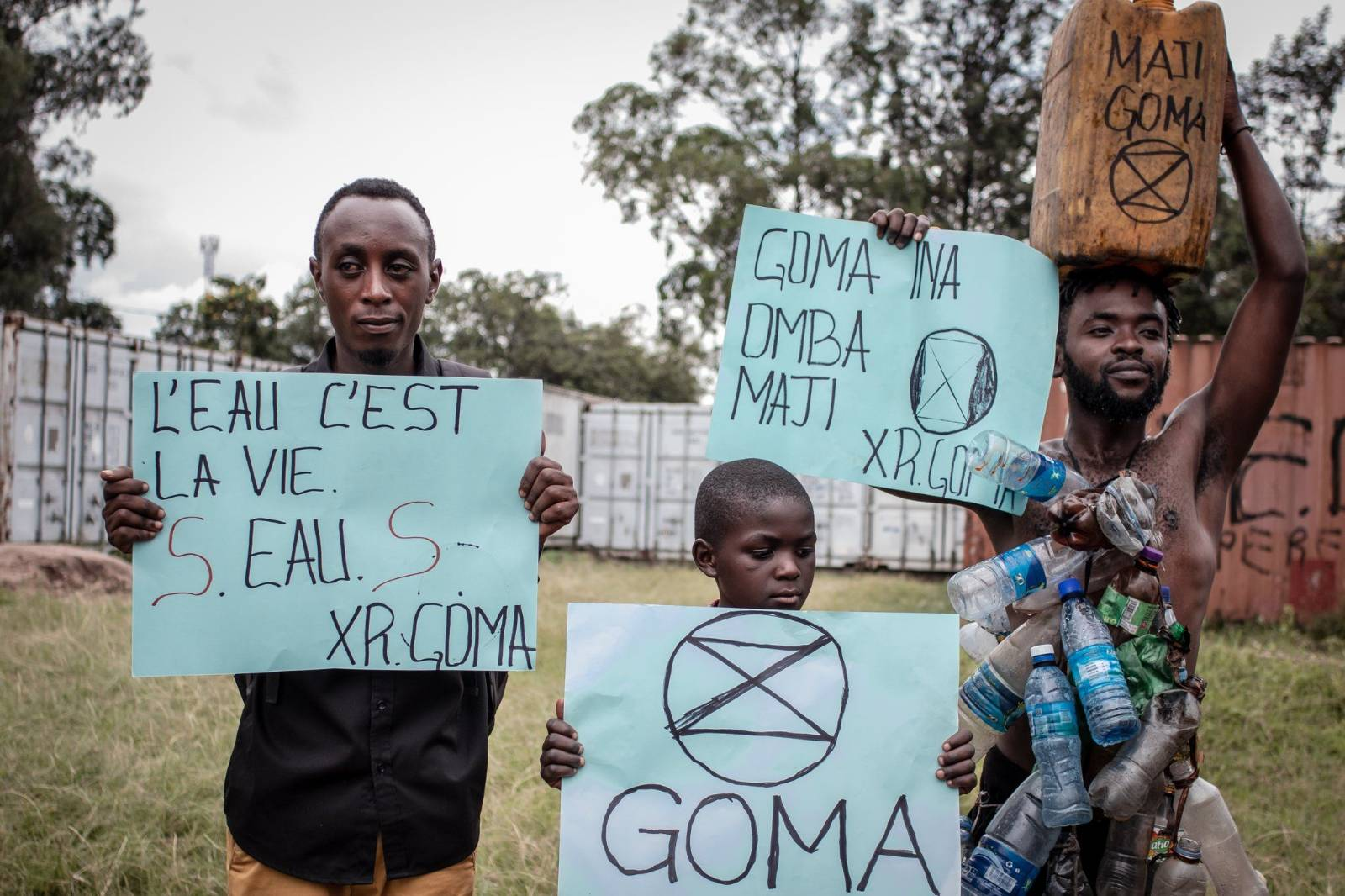 XR Goma DRC volcano survivors.
Help Volcano Survivors.
Contribute
---
Become a financial contributor.
Top financial contributors
Lecouple
$20 USD since Jul 2021
Matthew
$10 USD since Jul 2021
Guest
$5 USD since Jul 2021
XR Goma DRC volcano survivors. is all of us
Our contributors
8
Thank you for supporting XR Goma DRC volcano survivors..
Budget
---
Transparent and open finances.
About
---
On May 22nd, 2021 Nyirangongo volcano erupted with lava flows heading towards Virunga National Park and Goma city. This caused the evacuation of over 400,000 households who fled towards Sake, Minova and Bukavu.
Amongst those fleeing were many rebels and their families from the XR groups of; XR Nyirangongo, XR Goma University and XR Hewa Bora.   XR Sake, Minova and Bukava were also affected as people fleeing the volcano headed towards their small towns.
Now that the volcano has settled, it is clear that there are overwhelming needs amongst the population of Goma.   In particular, it has left many XR rebels and their families in very difficult situations.   Four families have completely lost their homes to the lava stones and many have lost belongings and valuables in the scramble to flee.  Unfortunately, they are struggling with everyday living.  Fifty XR  families have been identified as needing help to get started again after the eruption.
For this reason in solidarity with these rebels and their families, four XR groups in the local area around Goma  (XR Goma University, XR Goma, XR Nyirogongo, XR Indigenous Hewa Bora, XR Sake) have joined hands to raise funds to provide basic needs for the families in their local groups.
Funding will provide food staples for each family: 
A sack of rice, beans and flour, 20 litres of oil , some salt and sugar.  Each family will also receive a mattress, bedding, kitchen equipment and soap. To provide temporary shelter for the families who have completely lost their homes, we aim to build 3 temporary shelters.
Here are pictures of the local groups in action – follow the links to their social media pages;
1.
XR Goma
, 2. XR
Indegenious Hewa Bora
, 3.
XR
University of Goma
.

Here are pictures of some of the rebel families who find themselves in hard times after the volcano.

THANK  YOU  SO MUCH.