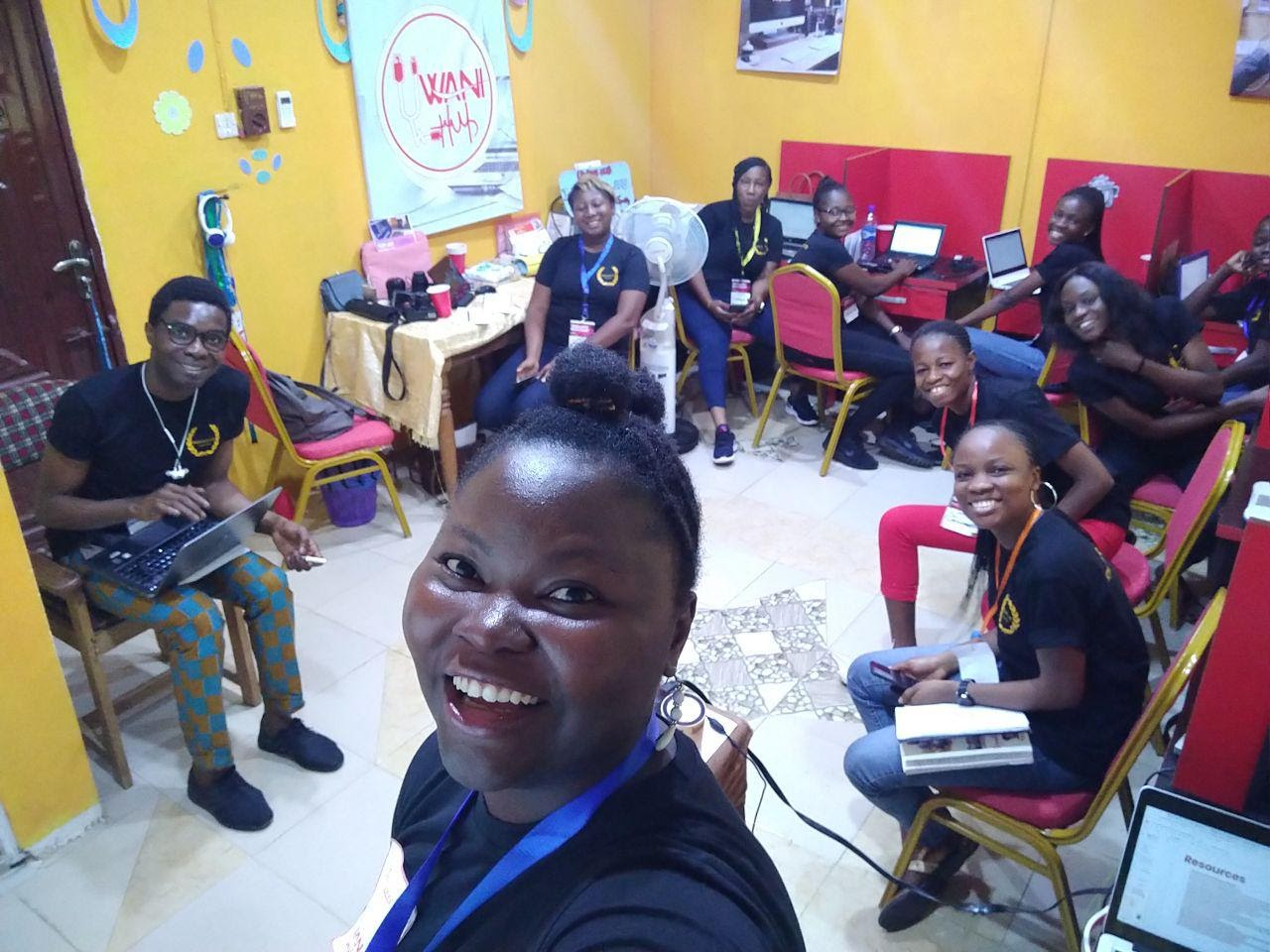 Building of our New Village Uwani Hub
We are upgrading to a dual 30 by 20ft room, please assist us!
Tuesday, July 13, 2021, 5:00 AM - Thursday, June 15, 2023, 11:00 PM (UTC+01:00)
Get Involved
---
Support the event or buy tickets.
Financial Contributions
Finishing our hub means we can achieve our vision 2030 WordPress empowerment Goals. Read more
$3,619.07 USD of $25,700 USD raised (14%)
Starts at$10 USD
Connect
---
Let's get the ball rolling!
News from Building of our New Village Uwani Hub
Updates on our activities and progress.
About
---
Our old space is a 12 by 12 ft room donated to us by
Geobajas
, this room also houses our restroom. Our numbers (our teenagers) have grown and we are grateful to be able to make an impact.
Our Old Space  👆 
This room however does not contain us anymore and
Geobajas
has happily given us a new permanent space on their property to set up our new hub and makerspace, this will be a 28 by 20ft room up and downstairs.
Proposed Space for our New Hub
It doesn't look like much of anything yet
, and we were not able to hold our 3rd summer camp here this year but we are very positive it would be ready in time to begin our activities come January 2022.
We will be responsible for building this to suit our use, we are appealing to you to support us in achieving our
Vision 2030 goals
which are:
To train 5000 teenagers and females in the use of WordPress software & digital skills by the year 2030
To build a community of 500 active contributors to the WordPress software particularly among our teenagers within our hub community by 2030
To train linguists in our community on translating WordPress to our major local language(s), build a community of Polyglots, ready to teach others what they have learned
Budget
---
Transparent and open finances.
Total disbursed
$3,524.45 USD