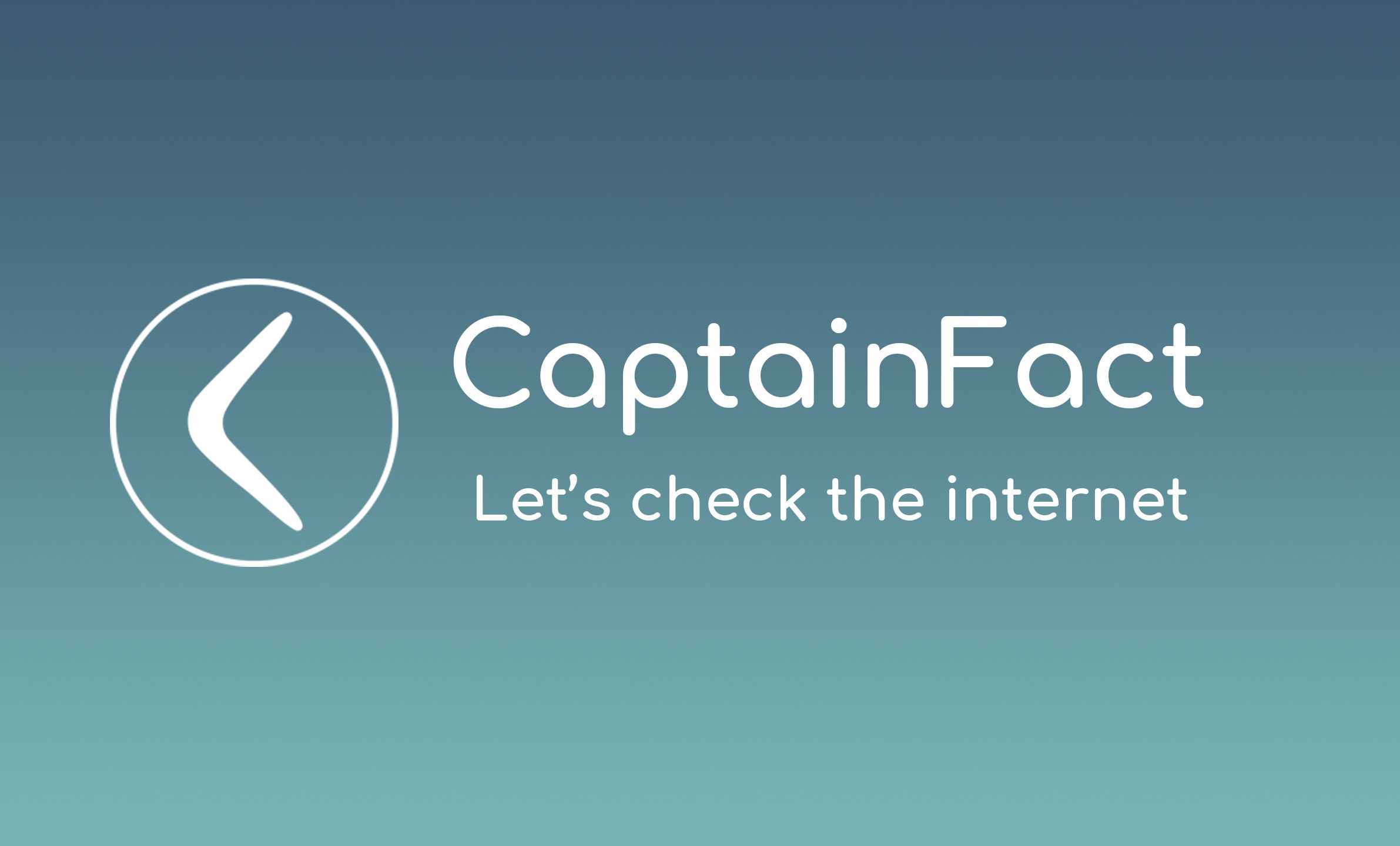 CaptainFact
Opensource crowed-based fact-checking tools / Outils opensource de fact-checking collaboratif
Contribute
---
Become a financial contributor.
CaptainFact is all of us
Our contributors
104
Thank you for supporting CaptainFact.
About
---
Mission
Nous avons pour objectif de fournir des outils aux citoyens pour les aider à vérifier les informations qu'ils consultent sur Internet.



Caractère non-lucratif
CaptainFact est une initiative à but non lucratif, et l'ensemble du code produit est
publié sous licence libre
. Le projet a pour vocation de vivre des dons, des bourses et des subventions qu'il pourrait recevoir.
Structure
CaptainFact est aujourd'hui une
association de loi 1901
.
Tout membre de CaptainFact peut postuler pour devenir ambassadeur s'il répond aux engagements fixés par la
charte des ambassadeurs
. Il en va de même pour l'équipe technique qui possède ses propres
règles d'admission
.
Transparence
Open Collective permet à tous les membres de suivre les mouvements d'argent réalisés au sein du collectif, entrées et sorties. Chaque dépense est accompagnée d'une facture et doit être validée par le conseil d'administration.


Pour une totale transparence il est important de noter que Benjamin Piouffle, fondateur du projet, travaille depuis novembre 2018 pour Open Collective. Aucun montant supplémentaire n'est perçu à ce titre, et aucune forme de rémunération supplémentaire n'est prélevée du budget du collectif CaptainFact.



Objectif financier général
40% pour rémunérer des prestations techniques. Il s'agira principalement de placer des récompenses (bounties) sur les tâches open-source, mais cet argent pourra aussi servir à rémunérer des designers, graphistes ou développeurs.
30% pour défrayer les bénévoles, organiser des événements et financer les divers coûts de communication.
25% de réserve pour répondre aux imprévus et garder une sécurité en cas de problème.
5% pour donner à notre tour aux projets open-source que nous utilisons pour développer CaptainFact. (mesure en pause en attendant qu'OpenCollective mette à disposition cette fonctionnalité)


Pour en apprendre +
Budget
---
Transparent and open finances.
Total disbursed
€8,275.00 EUR
Connect
---
Let's get the ball rolling!
News from CaptainFact
Updates on our activities and progress.
CaptainFact change d'hôte fiscal
Pour information... CaptainFact utilisait l'hôte fiscal* Open Collective Paris depuis plusieurs années en portant des valeurs de transparence. Open Collective Paris ferme ses portes ce mois-ci. Désormais, CaptainFact utilise donc...
Read more