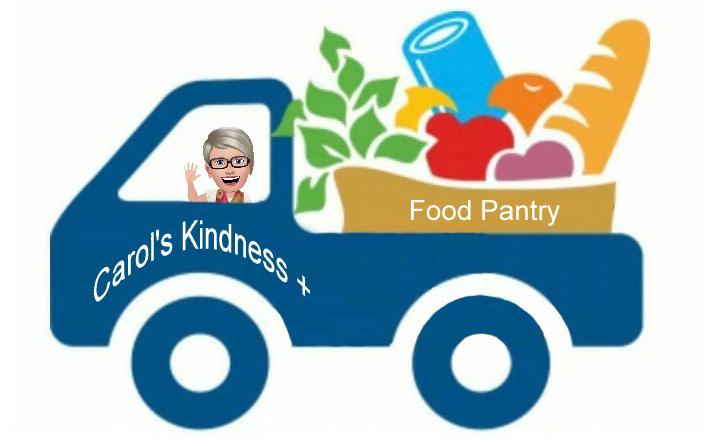 Carol's Kindness
Food pantry
Contribute
---
Become a financial contributor.
Projects
Support the following initiatives from Carol's Kindness.
Scott was in a wreak at 18. Didn't receive treatment for his back injuries. Now at mid life he i...
Top financial contributors
Carol's Kindness is all of us
Our contributors
8
Thank you for supporting Carol's Kindness.
Budget
---
Transparent and open finances.
Total disbursed
$68,352.88 USD
Connect
---
Let's get the ball rolling!
News from Carol's Kindness
Updates on our activities and progress.
2022
For 2022 we are moving more food than ever to people in need. I live in a poor zip code. My 29 volunteers bring donated food to my house. Under the carport we bought last year, we distribute all the food. No qualifying no limits. Take what...
Read more
Shipping container Africa bound
Fredericka, one of our volunteers has been sending drygoods, clothes, shoes, pots, pans, plates, bowls, silverware, toiletries, soap etc. Back to her hometown in Africa. The people there are extremely poor. Anything they get is a blessing....
Read more
Water and Gatorade for Sammy to sell.
Sammy has had a rough last few years. But I think thing are turning around for her. Last year she came home to her tent and found her boyfriend dead. She did a GoFundMe account to try to get enough money to bury him. From that to now she ha...
Read more
About
---
How Carol's Kindness came to be. I didn't start out to do this.  It just happened. 
We have a 7 year old pet pig named Pumba.  First 5 years of his life we picked up produce trimmings for him at a small local grocery.  Then we decided to check out the dumpster behind the store where we found cases of eggs, gallons of milk, trash bags with packaged expired (that day) cheese etc.  The store donates a lot but they throw away a lot also.  I ask on next door who wanted some of the items we picked up.   3 people messaged me.  Fast forward.   1 1/2 years ago, right before COVID I called St Vincent's to see if they had produce they couldn't use. They said "yes". I started picking up produce/compost from them for Pumba.  Then they had extra food left over from serving their clients.  I picked up the single serve items and passed out to people on the street corner and the now 5 people that pick up at my house.  Picking up at the local grocery store wasn't going well.  I solicited food donations from other places and the number of people  picking up at my house started growing.  More people started  volunteering, more clients and more places that donate food.    Like Central Donut on Braker.  To notify everyone of what food I had and when to pick up I made a fb page.  Eric named it Carol's Kindness in his own file and somehow that gesture named the fb page Carol's Kindness.  I also made a fb page for volunteers so I could organize schedules.  Half the volunteers on Friday the other half on Saturday.  Then anyone that can help Tuesday Wednesday Thursday as needed. 
One of the people that started picking up from me was Lynn Cowles who works with a number of originations.  In the last 6 months she has introduced me to other organizations working with the unhoused.   To get the organizations all on the same page I made a fb page called Friends of the unhoused.  We find out people's needs and try to fill them with donations (dishes, clothes, food, laundry soap and money for the laundry) from different organizations.  I post when I have large food donations they can pick up and distribute.  
ALL THIS BECAUSE OF ONE 300 POUND MICRO MINI PIG.