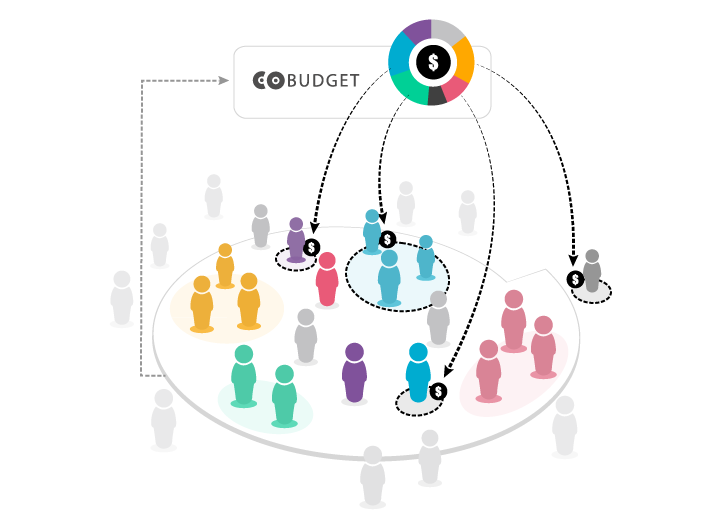 Cobudget
Collaborative and transparent budgeting
About
Cobudget helps groups allocate funds collaboratively and transparently. 
It is a tool and a practice that enables all members of an organization to get involved in decision-making by proposing projects and allocating funds to the proposals they like. 
To learn how to get started with the tool and read about examples of how groups use Cobudget, check out
guide.cobudget.co/
.
Cobudget open source software was born out of the
Enspiral Network
in 2013. Read more about its history and evolution
here.
Budget
See how money openly circulates through Cobudget. All contributions and all expenses are published in our transparent public ledger. Learn who is donating, how much, where is that money going, submit expenses, get reimbursed and more!
Monthly financial contribution to Cobudget (Cobudget Mont...
from Maitri Platform • 10/1/2020
Today's balance
€244.45 EUR
Estimated annual budget
~ €3,666.59 EUR
Cobudget is all of us
Our contributors
10
Everyone who has supported Cobudget. Individuals and organizations that believe in –and take ownership of– our purpose.