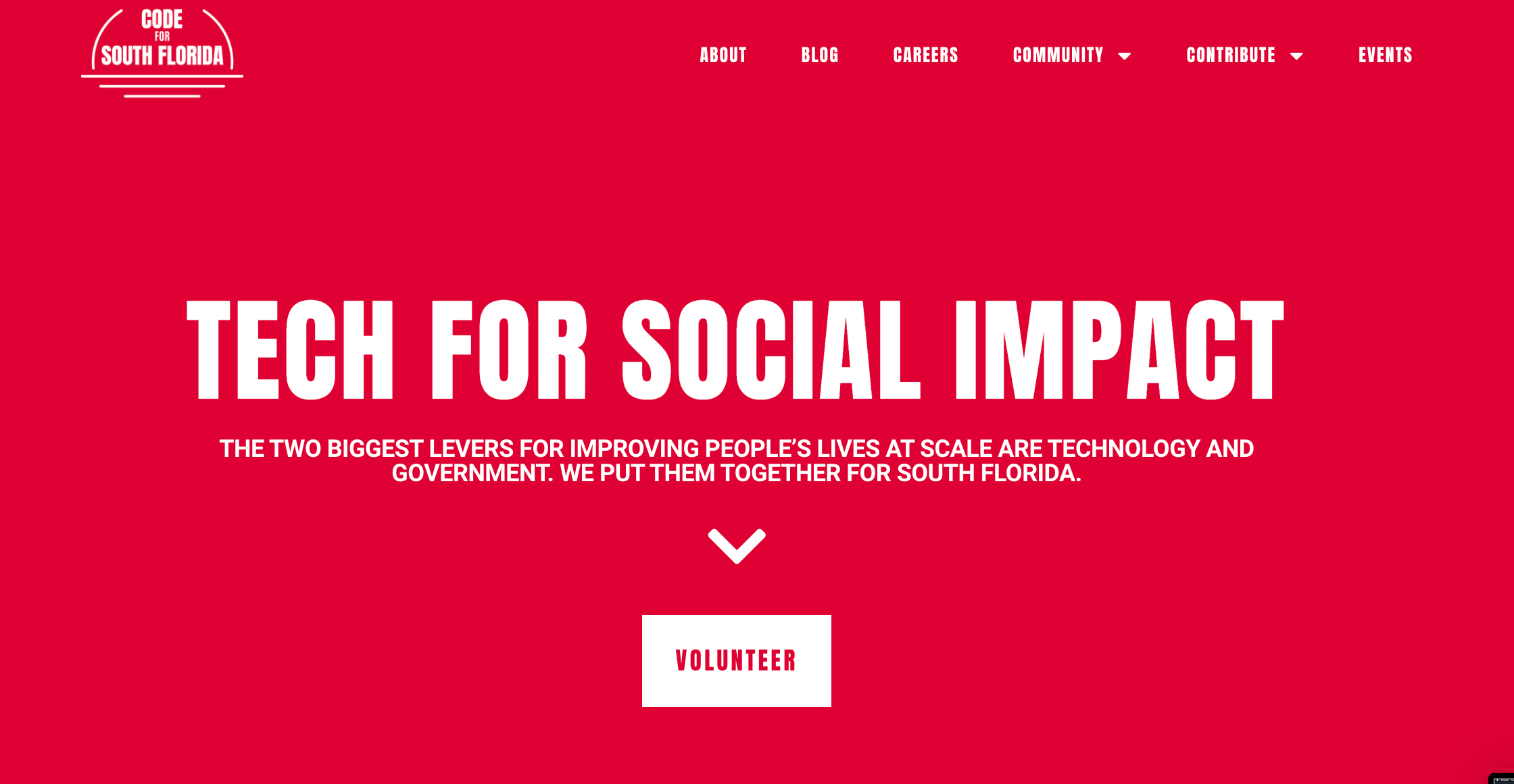 CodeforSouth.org
We champion open-source, tech-based programs and services that make Miami a better place to live.
Contribute
---
Become a financial contributor.
Top financial contributors
CodeforSouth.org is all of us
Our contributors
26
Thank you for supporting CodeforSouth.org.
Budget
---
Transparent and open finances.
$
Today's balance
$1,276.34 USD
Total raised
$4,871.40 USD
Total disbursed
$3,595.06 USD
Estimated annual budget
$530.28 USD
Connect
---
Let's get the ball rolling!
News from CodeforSouth.org
Updates on our activities and progress.
Get Involved 2020 with Code for Miami
Happy Holidays to all our funders and supporters!We are nothing without your support. In 2020, we are stepping up and working on projects. To do this we need volunteers and contributors not just in Miami-Dade but in Broward County to sup...
Read more
About
---
CodeforSouth.org is the leading non-profit in Florida focused on Tech for Social Impact.

They do this through leveraging public code and open data to discover, prototype, and collaborate
with non-profits and local government. They work towards modernizing government so that it
works for the people by the people in the digital age.