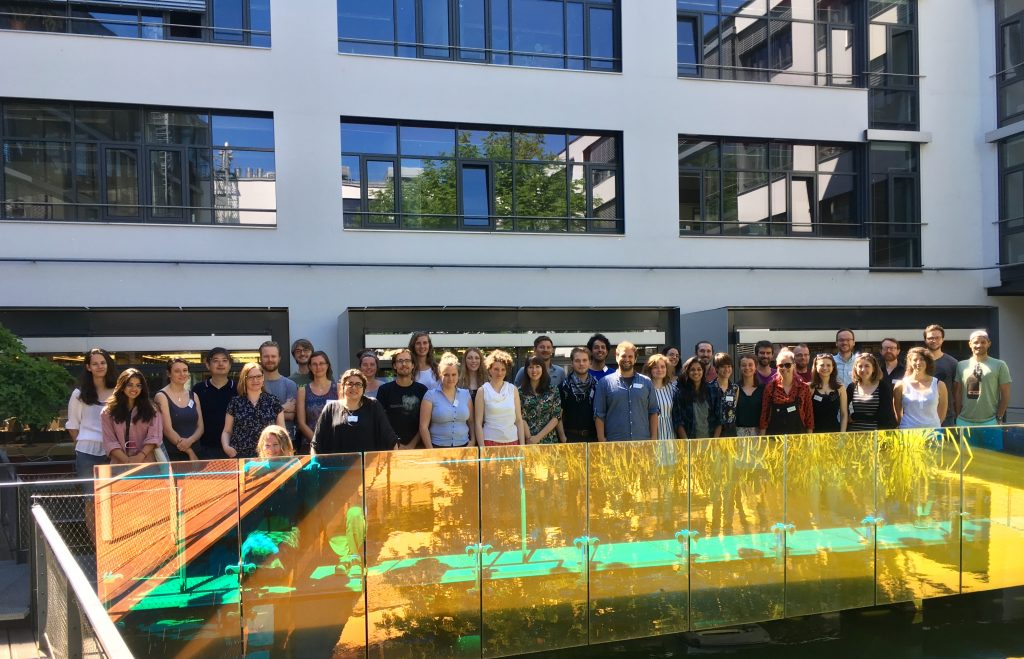 ESLR Collective
Creating a network for early-career researchers in social learning and cultural evolution. Visit our website www.eslrsociety.org
Contribute
---
Become a financial contributor.
ESLR Collective is all of us
Our contributors
161
Thank you for supporting ESLR Collective.
Ralf Kurvers
🍽️ Workshop Social Dinner 2023
€104 EUR
Lysanne Snijders
🍽️ Workshop Social Dinner 2023
€89 EUR
Alexander Sch...
🍽️ Workshop Social Dinner 2023
€89 EUR
Fabian Baumann
🍽️ Workshop Social Dinner 2023
€80 EUR
Julian Berger
🍽️ Workshop Social Dinner 2023
€80 EUR
Budget
---
Transparent and open finances.
Total disbursed
€1,996.43 EUR
Connect
---
Let's get the ball rolling!
News from ESLR Collective
Updates on our activities and progress.
New Members
Thank you so much for your interest in our Society and becoming a member ❤️ If you purchase membership fee please make sure that we get your contact details for the newsletter and the Society activities. We receive your email automatically...
Read more
About
---
Who we are
The Early Career Social Learning Researchers (ESLR) are a small no-profit society run by early-career researchers for other early-career researchers. We are committed to promote a broad, and interdisciplinary perspective on cultural evolution and social learning research, aiming to create a platform specifically for early-career researchers across diverse disciplines.
Membership fees
We try to keep the running costs of our society as low as possible. However, for some things (see below) even a non-for profit has to pay. With your membership fee we cover these basic costs and give our society a little financial independence. Our Society has a
treasurer
who keeps both eyes on the responsible use of your contribution. Once a year, at the AGM, the treasurer reports on the Society's financial status, the budget, and the spendings. This is your way to check on us. Got more questions? Just get in
contact with us
.
The membership is valid for all of
the current calendar year
.
Society and workshops
Membership fees are in part used for the running costs of
the society
. We also use it to fund upcoming events, such as our
annual workshops
. While we are also applying for funding, membership fees give us more freedom in planning and conducting those events.
Website and journal
Your membership fee is also used for hosting our
society website
. Additionally, to produce
Cultured Scene
, we use professional software that has to be paid annually.