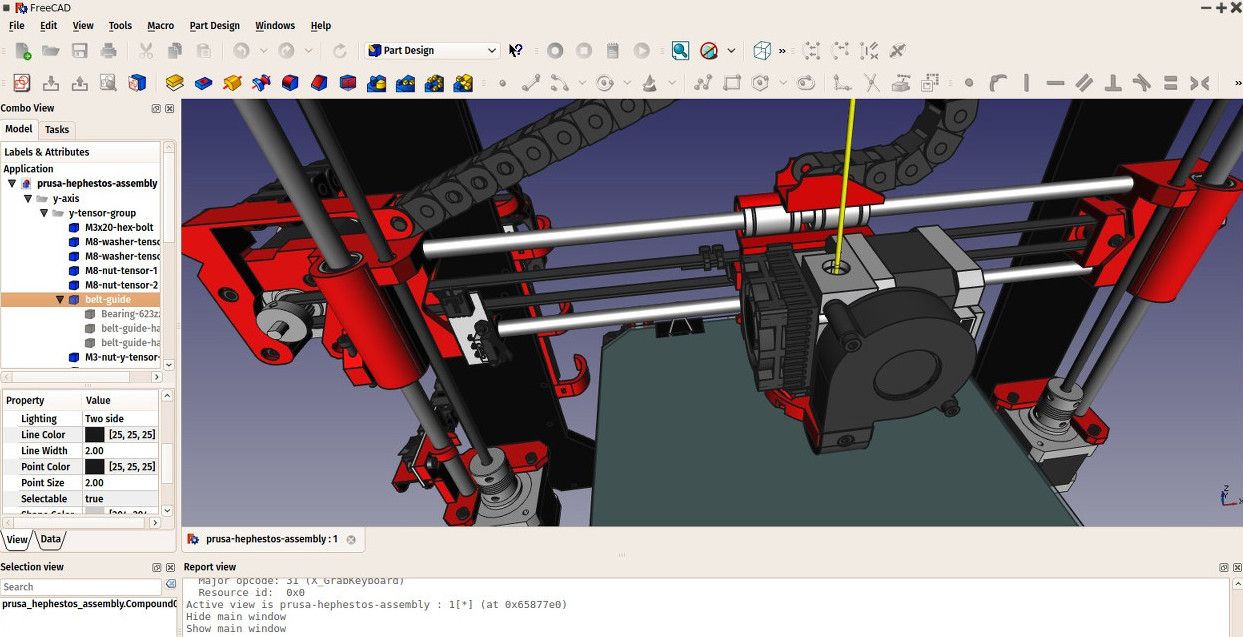 FreeCAD
This collective gather funds to help developing FreeCAD. Funds are distributed among developers and projects that help FreeCAD to prosper. More about sponsoring and donations at https://www.freecad.org/sponsor.php
Contribute
---
Become a financial contributor.
Top financial contributors
Robert Claude
$110 USD since Dec 2022
Guest
$100 USD since Oct 2022
Connor Worrell
$60 USD since Oct 2022
Robert
$50 USD since Sep 2022
Chris
$50 USD since Nov 2022
Tim B.
$50 USD since Dec 2022
Charles
$30 USD since Nov 2022
AlainT
$20 USD since Jul 2022
Jake Komisar
$20 USD since Sep 2022
Ricardo Benito
$20 USD since Sep 2022
Mauricio
$20 USD since Dec 2022
FreeCAD is all of us
Our contributors
61
Thank you for supporting FreeCAD.
Budget
---
Transparent and open finances.
Financial contribution to FreeCAD
Credit from jlinkohr to FreeCAD •
Total disbursed
$340.68 USD
About
---
FreeCAD is a free and open-source parametric 3D modeling application made primarily to design real-life objects of any size. Parametric modeling allows you to easily modify your design by going back into your model history to change its parameters.
FreeCAD is designed to fit a wide range of uses including product design, mechanical engineering, architecture/BIM, model analysis and much more, and will care for you whether you are a hobbyist, programmer, experienced CAD user, student or teacher.
FreeCAD runs on Windows, macOS and Linux.
This opencollective account is part of multiple efforts by the FreeCAD community of developers and users to allow people and companies to give financial support to FreeCAD and its developers. These efforts are organized by the
FreeCAD Project Association
.