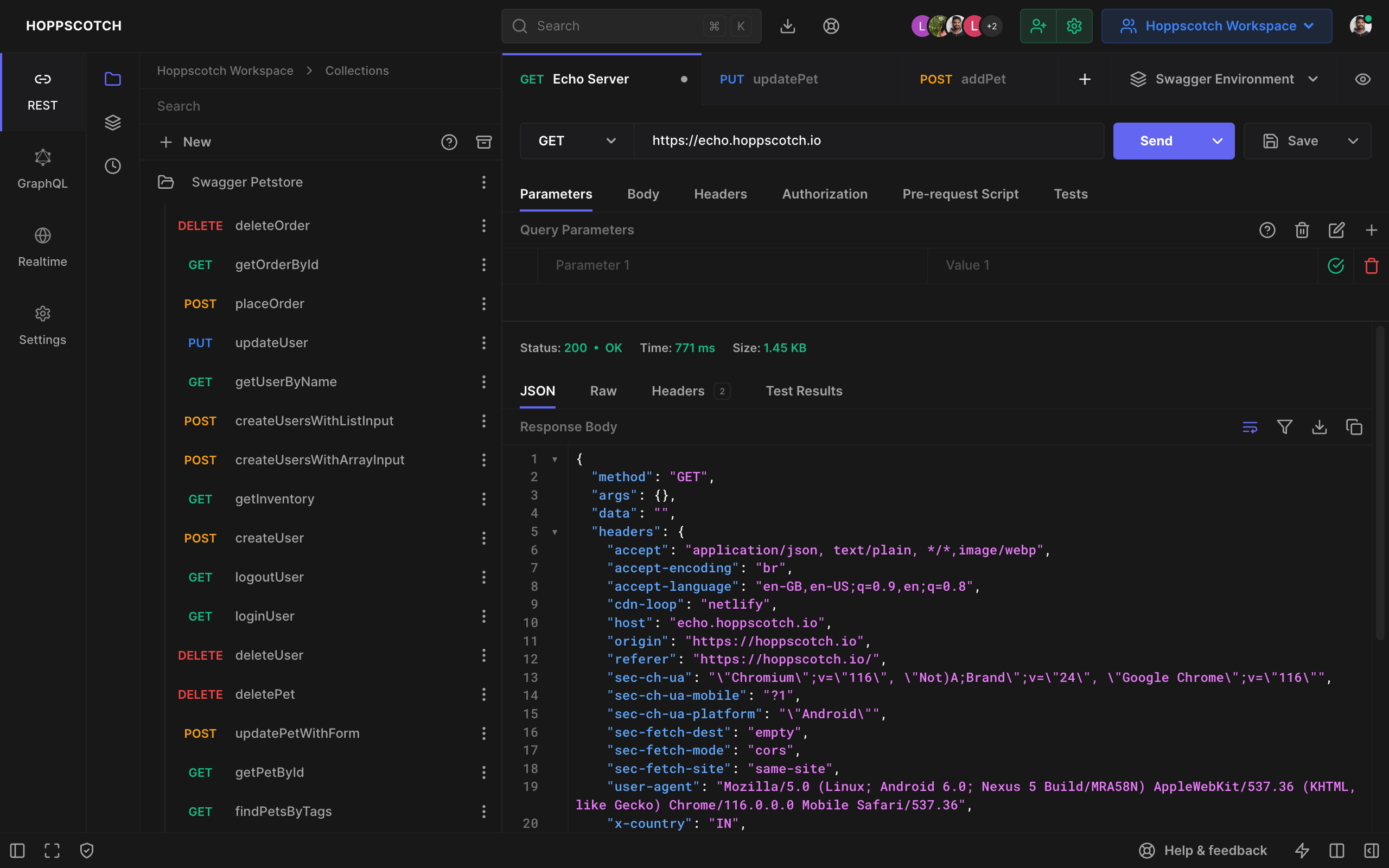 Hoppscotch
A free, fast and beautiful API request builder and tester used by 80k+ developers. Helps you create requests faster, saving precious time on development.
Budget
See how money openly circulates through Hoppscotch. All contributions and all expenses are published in our transparent public ledger. Learn who is donating, how much, where is that money going, submit expenses, get reimbursed and more!
Monthly financial contribution to Postwoman (Supporter)
from ScrapingBee • 10/1/2020
Today's balance
$147.21 USD
Estimated annual budget
~ $259.69 USD
Hoppscotch is all of us
Our contributors
13
Everyone who has supported Hoppscotch. Individuals and organizations that believe in –and take ownership of– our purpose.