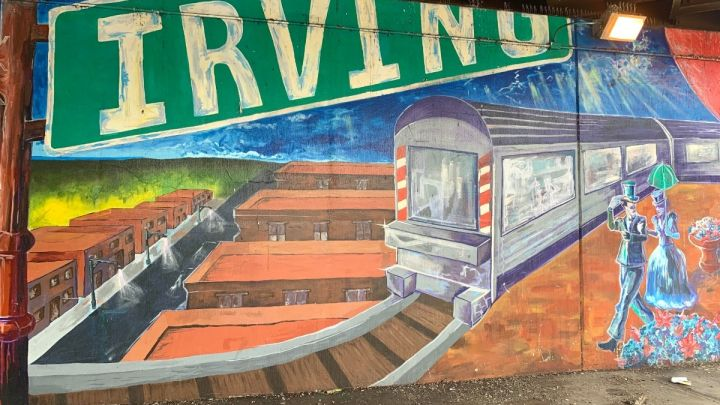 Irving Park Mutual Aid
Support and relief to Irving Park neighbors in Chicago, responding to public health and economy crisis
Contribute
---
Become a financial contributor.
Top financial contributors
Individuals
Keith Helt
$1,300 USD since Aug 2021
Incognito
$1,200 USD since Sep 2021
Guest
$1,120 USD since May 2021
Marie L
$1,095 USD since Jun 2021
James Klock
$850 USD since Apr 2022
Incognito
$750 USD since Nov 2020
Incognito
$660 USD since Jan 2021
Incognito
$380 USD since Sep 2020
Irving Park Mutual Aid is all of us
Our contributors
87
Thank you for supporting Irving Park Mutual Aid.
Keith Helt
Food assistance fund
$1,300 USD
Incognito
One-time contribution
$1,200 USD
Guest
Good Neighbor - monthly
$1,120 USD
Marie L
One-time contribution
$1,095 USD
James Klock
Food assistance fund
$850 USD
Projects
Support the following initiatives from Irving Park Mutual Aid.
Like a food drive but for toiletries, this grassroots mutual aid effort aims to collect high need...
Connect
---
Let's get the ball rolling!
News from Irving Park Mutual Aid
Updates on our activities and progress.
End of Jan Update
Hello friends! We again want to thank you for the support you've offered Irving Park Mutual Aid. It's been roughly two months since our last update. We wanted to take some time to update y'all on what we've been up to. We've maintained our...
Read more
Nov 2021 Update
Hello everyone! Thank you for the support you've offered Irving Park Mutual Aid. In the past few months we've continued our work with our community. Since June, we've distributed over $2,500 to 10 community members. This money was used to k...
Read more
Major disruption to food and toiletry distribution
Hi Neighbors, We are a long time due for an update regarding the food distribution which has been the mainstay of our mutual aid work for the last seven month. First, we want to thank all the folks who have volunteered your time and resourc...
Read more
Published on June 10, 2021 by
Qi Y
About
---
Friends, the Coronavirus is changing everything.
But what hasn't changed is our sense of unity and solidarity and community with one another
. In that spirit, this Fund is intended to help out folks that are financially affected by Covid-19.
We hope you can contribute and spread the word.
We are the Irving Park Mutual Aid Network. We are part of a city-wide coalition trying to bring support and relief to our neighbors during this crisis. We have volunteers in every corner of Irving Park who are making deliveries to and checking up on our neighbors in need.
Sign up here
to become a volunteer or contact us for assistance using the info below. We are in an evolving crisis and our focus will adapt, currently, we are focused on sourcing food boxes, facilitating peer-to-peer financial aid, and connecting neighbors in need to long term resources.
We know these are difficult times and we will not be able to meet every financial need, but we will do what we can with what we have. This money is available for anyone in our neighborhood who asks, we will not be vetting requests. We have to come together and trust each other during this difficult time.
Thank you for your support.
Love and Solidarity
-IPMA Team
Need help? Text or leave a message at 773-231-7310 or email us at
[email protected]
Instagram:
https://www.instagram.com/irvingparkmutualaid/
Budget
---
Transparent and open finances.
Reimbursement #161584
cash assistance
Reimbursement #161351
cash assistance
utilities
Total disbursed
$11,288.55 USD
Contributions
---
Recurring Contributions
Amount contributed
$75.00 USD / month
Contributed to date
$600.00 USD