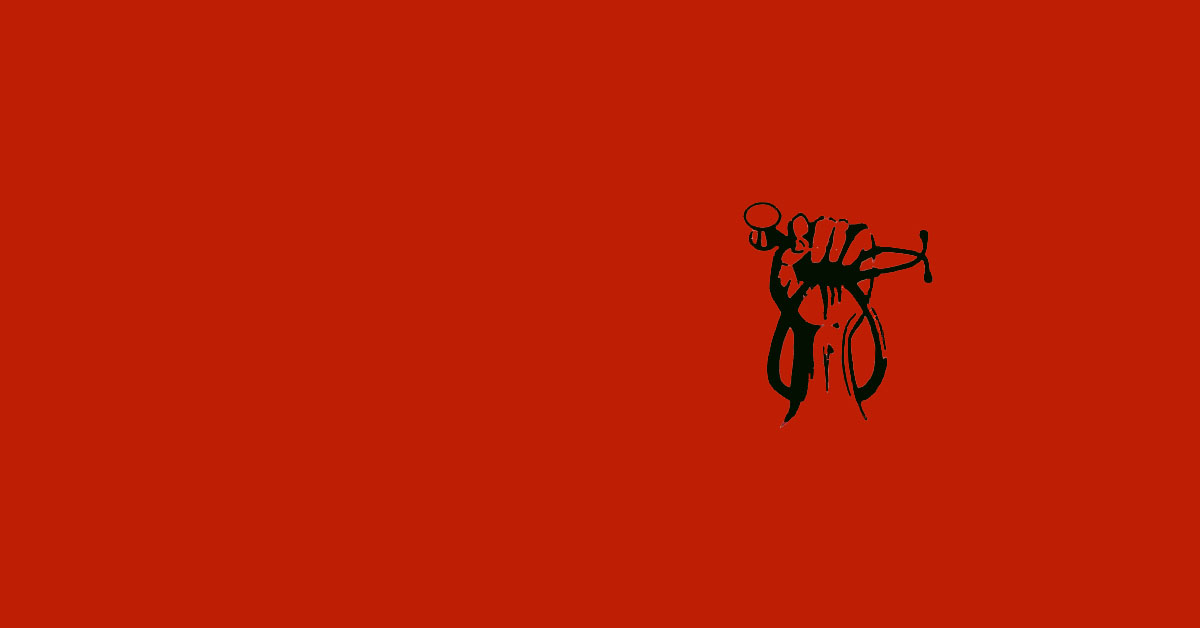 Portland Coronavirus Solidarity Fund
This is a fundraiser designed to support our communities in the wake of COVID-19. Individuals and mutual-aid groups can directly submit funds request (expense). Scroll down for details.
Contribute
---
Become a financial contributor.
Top financial contributors
Individuals
Incognito
$3,000 USD since Apr 2020
Incognito
$1,145 USD since Mar 2020
Incognito
$1,000 USD since Mar 2020
Incognito
$1,000 USD since Mar 2020
Portland Coronavirus Solidarity Fund is all of us
Our contributors
356
Thank you for supporting Portland Coronavirus Solidarity Fund.
Budget
---
Transparent and open finances.
Total disbursed
$57,868.76 USD
Connect
---
Let's get the ball rolling!
News from Portland Coronavirus Solidarity Fund
Updates on our activities and progress.
Donations Are Slowing But the Work Continues
Happy Spring! We have been continuing to disperse funds to comrades in need and we continue our commitment to supporting the SHARE Program, and it's essential mutual aid work with houseless community members who are most directly impacted a...
Read more
Spring is Here and the Work Continues
Hello everyone! We have dispersed funds to comrades in need since the last update and we continue our commitment to supporting the SHARE Program, and it's essential mutual aid work with houseless community members who are most directly impa...
Read more
Donations Have Slowed but the Work Continues!
Hello everyone! First things first, if you are requesting funds please remember to fill out the Google form in order for us to evaluate need and approve the request! ( link to form: https://forms.gle/41TpQK7z83it7DPQ6). Monthly recurring do...
Read more
Conversations
Let's get the discussion going! This is a space for the community to converse, ask questions, say thank you, and get things done together.
Help asap please!!
Published on May 1, 2021 by Natasha Woodhouse
I am a single mom of 2 homeless who could use any help with funds for a hotel essentials etc. $tashiiixoo Venmo @RefuseToBeAnnoymous If anyone can help 385 313 6412
About
---
The coronavirus threatens to put many of our community members at risk of life-threatening illness. Our capitalist system threatens to deny access to life-saving health care and put working class people on the streets due to layoffs and greedy landlords. As such, those of us who are able should pool resources to gather funds for the most vulnerable in our communities as a minimum solidarity safety net.
This fund has been created by Symbiosis PDX in order to raise resources for folks impacted by the coronavirus in PDX and mutual-aid projects standing in solidarity with marginalized communities.  Anyone in PDX can make a request for funds if they have been impacted by the virus in some manner including loss of work, healthcare costs, or supplies for groups to directly support vulnerable communities. All payouts will be documented on this website for transparency; we will also keep personally identifying information confidential for folks who request funds.  Priority will be given based on need and to individuals in vulnerable communities. Please contact us if you would like to get involved with this organizing effort!
If at the end of the epidemic there are any unused funds we will create a community poll with several options on where the remainder will go.
Other Ways to Get Involved and Get Assistance 
Get connected with a vast variety of free services provided by community members, post requests for assistance and offer assistance by signing up for the Portland Collaborative Exchange Network
HERE
.
We encourage everyone applying for funds or interested in getting more involved in community solidarity work to join the
Portland Collaborative Exchange Network
. The Portland Collaborative Exchange Network (PCEN) is a mutual support network of people engaged in
reciprocal exchange
of services, skills, and goods through a timebank where the currency is an hour of time for everyone. It is a project of Symbiosis PDX, although other organizations are encouraged to partner with us and join.
Through membership in PCEN people: create and strengthen community bonds, create
economic freedom
by providing an alternative means to get needs and desires met, and encourage
creativity in redefining self-sufficiency
, interdependence and valuation of time. 
PCEN introduces a paradigm where members reflect on the available resources in their lives moving from a perception of scarcity and lack to abundance and wholeness.


Our guiding vision is to make social infrastructure visible within our communities. Social infrastructure describes the invisible bonds and relationships which constitute a generative capital that can be accumulated and circulated through timebanking. 


Our mission is to promote and sustain a robust timebanking infrastructure which supports non-monetary transactions amongst individuals and organizations allowing a greater sum of the realized value of work to be retained and shared within local communities. 


We are particularly focused on partnering with organizations which have a broad base of stakeholders whom might benefit from deploying timebanking as a method for capturing and compensating work that presently lives in the form of reciprocal goodwill transactions and creating an infrastructure where the time given over to these worthy causes may be traded with other members within the timebank for services those members have offered. 


Our goal is to develop and sustain a complementary community currency which decreases financial pressure, reinforces the fabric of trust and creates new opportunities for engagement between stakeholders within our communities.



Fundraiser Process Information
How Decisions are Made
Decisions on how payouts are made are decided by the fundraising team of Symbiosis PDX (a local federation of half a dozen trusted organizations in PDX ). These folks will come together on a weekly or bi-weekly basis to review requests and come to a consenting decision on how to allocate the funds.  
Our communications team continues to work on a more developed social media presences so expect to see more soon. 
Priority Fundraising
Priority will be given based on need and to individuals in vulnerable communities and marginalized communities. We prioritize medical expenses and will potentially reserve some funds for future payouts for such expenses as the crisis grows and more in our community develop medical related needs. Next we prioritize emergency transitional housing for individuals who have lost housing due to shelter or other public program closures, or precarious renters who are not on a lease and facing eviction by other roommates. Then we generally prioritize supporting the many individuals in our community who have lost work as a result of the crisis. 
Funds for allocation are limited, so we must prioritize where the most urgent needs exist. We also do not want to undermine our efforts as activists and community organizers to have our demands met and create lasting change for basic rights. For that reason we ask that you find support for areas within our existing community resource sharing network or political campaigns, rather than diverting resources back into harmful systems and institutions. 
We will disperse up to $2000 a week for requests and will also retain a pool of $1000 or 10% for expenses related to the developing coalition effort to provide direct mutual-aid and political action to address the coronavirus pandemic, all expenses for this will be requested and approved like any other. 

(Update: Dispersals will now be made on a monthly basis due to a slow down in donations and requests.)
Moving forward we need more information to make good decisions. We will include an online form for new requests to make submissions asking for info like…
Self-reporting personal information_
Self selecting funding tiers
($1000 or less) Emergency or Life-Saving Medical Equipment or Medicines, Doctor Visit Copays. Health insurance continuance if lost due to Caronavirus lay-offs and/or are members of a vulnerable group, have children and/or have life-threatening conditions.
($200-$500 or less) Emergency transitional housing for folks who have lost housing due to shelter or other public service closures. Or you are a precarious renter who is not on a lease and who faces eviction by fellow housemates and has lost work due to coronavirus layoffs and is a member of a marginalized community or vulnerable group. 
($0-$200) Immediate basic needs allotment for those immediately out of work and/or within the vulnerable population. Specify why you need these funds and what you will use them for, inclusion of a budget is helpful. Higher end of this range will be prioritized for households with multiple people. Funds can also be allotted for specific needs of the coalition organizing efforts by member organizations or organizers
Accountability
-Preventing Fake Accounts Making Multiple Requests
To ensure that we do not have potential bad actors making several requests over the internet we will ask all submissions to include  identifying information like links to social media accounts or other form of identification like library card etc. 
-Avoiding Fraudulent Requests
To avoid potential fraudulent requests,  We will ask all submissions to include some type of documentation of the need/use of funds, this could be receipts, texts from the boss indicating layoff, doctors notes indicating supplies needed etc. Lack of adequate documentation could be grounds for asking for a resubmission with more information. 
Funds will not be allocated for:
Payments that may be deferred or canceled on a regional or national scale:
Utility Payments (electric/gas/water), 
Internet and Cellphone Bill (please see additional resources about Comcast in the below section. If you are not covered by this an exception can be made but you must explain your situation.)
Payments to large institutions (Banks, Colleges):  
Loan Payments
Student Loans
Credit Card Bills 
Mortgage Payments
Denying Requests
A funding request may be denied because it doesn't include enough information about the use of funds, doesn't include enough documentation, is asking for funds to cover things outside the scope of this fundraiser, or other requests have been presented that are deemed higher priority given our stated criteria. We will try to respond with information about why a request was denied if time allows.   
We may ask some folks to resubmit a request for a different amount given other requests that are presented that review session.
Limit on Number of Requests
Individuals are limited to one request every month. After this you may reapply.