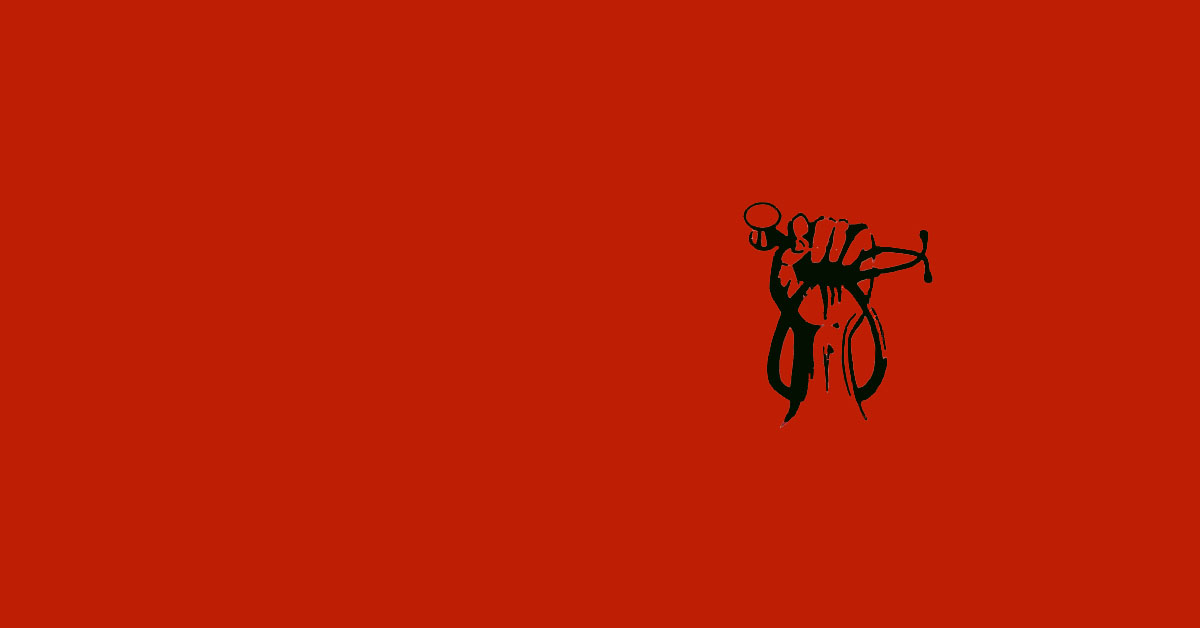 Portland Coronavirus Mutual Aid Fund
This is a fundraiser designed to support those impacted by COVID-19 from loss of work or for health costs. Anyone can directly submit funds request (expense). All expeditures are transparent yet anonymous. Scroll down for details.
Become a contributor
Top financial contributors
Individuals
Incognito
$1k USD since Mar 2020
Incognito
$1k USD since Mar 2020
Incognito
$1k USD since Mar 2020
Incognito
$1k USD since Apr 2020
Incognito
$500 USD since Mar 2020
Incognito
$500 USD since Mar 2020
Incognito
$500 USD since Apr 2020
What's new with Portland Coronavirus Mutual Aid Fund
Stay up to dates with our latest activities and progress.
Over $11,000 in Mutual Aid Funds Dispersed!
Today we just dispersed more funds to folks whose submissions we've had a chance to process. So far we have shared $11,064 and been able to give solidarity funds to 28 community members with urgent needs. Most recently we gave $1000 to support a local community group in creating their own hand sanitizer distribution system that will help overcome this shortage of urgently needed hygiene supplies. Thanks again for all of the support because its really making a difference in the lives of our community members!
Published on April 8, 2020 by Symbiosis PDX
Budget
See how money openly circulates through Portland Coronavirus Mutual Aid Fund. All contributions and all expenses are published in our transparent public ledger. Learn who is donating, how much, where is that money going, submit expenses, get reimbursed and more!
Financial contribution to Portland Coronavirus Mutual Aid...
Incognito |
4/10/2020
|
View Details 
Today's balance
$7,306.13 USD
Estimated annual budget
~ $29,756.25 USD
Portland Coronavirus Mutual Aid Fund is all of us
Our contributors
220
Everyone who has supported Portland Coronavirus Mutual Aid Fund. Individuals and organizations that believe in –and take ownership of– our purpose.
incognito
Financial Contributor
Total contributions
$1,095 USD
backer
Margaret A Ze...
Financial Contributor
Total contributions
$1,000 USD
My friends are more in the category of NEEDING HELP: how do they apply?
incognito
Financial Contributor
Total contributions
$1,000 USD
incognito
Financial Contributor
Total contributions
$1,000 USD
incognito
Financial Contributor
Total contributions
$1,000 USD
Open Collecti...
Financial Contributor
Total contributions
$557 USD
We are returning the fees taken from your transactions. Thank you for the work you are doing!
incognito
Financial Contributor
Total contributions
$500 USD
incognito
Financial Contributor
Total contributions
$500 USD
incognito
Financial Contributor
Total contributions
$500 USD
About
The coronavirus threatens to put many of our community members at risk of life-threatening illness. Our capitalist system threatens to deny access to life-saving health care and put working class people on the streets due to layoffs and greedy landlords. As such, those of us who are able should pool resources to gather funds for the most vulnerable in our communities as a minimum solidarity safety net.
This fund has been created by Symbiosis PDX in order to raise resources for folks impacted by the coronavirus in PDX.  Anyone in PDX can make a request for funds if they have been impacted by the virus in some manner including loss of work, healthcare costs, or supplies for groups to directly support vulnerable communities. All payouts will be documented on this website for transparency; we will also keep personally identifying information confidential for folks who request funds.  Priority will be given based on need and to individuals in vulnerable communities. Please contact us if you would like to get involved with this organizing effort!
If at the end of the epidemic there are any unused funds we will create a community poll with several options on where the remainder will go.
Fundraiser Process Information
How Decisions are Made
Decisions on how payouts are made are decided by the fundraising team of our growing community coalition including 30 member and participating organizations. The fundraising team currently includes 24 individual members from any of the organizations. These folks will come together on a weekly or bi-weekly basis to review requests and come to a consenting decision on how to allocate the funds.  
Our communications team continues to work on a more developed social media presences so expect to see more soon. 
Priority Fundraising
Priority will be given based on need and to individuals in vulnerable communities and marginalized communities. We prioritize medical expenses and will potentially reserve some funds for future payouts for such expenses as the crisis grows and more in our community develop medical related needs. Next we prioritize emergency transitional housing for individuals who have lost housing due to shelter or other public program closures, or precarious renters who are not on a lease and facing eviction by other roommates. Then we generally prioritize supporting the many individuals in our community who have lost work as a result of the crisis. 
Funds for allocation are limited, so we must prioritize where the most urgent needs exist. We also do not want to undermine our efforts as activists and community organizers to have our demands met and create lasting change for basic rights. For that reason we ask that you find support for areas within our existing community resource sharing network or political campaigns, rather than diverting resources back into harmful systems and institutions. 
We will disperse up to $2000 a week for requests and will also retain a pool of $1000 or 10% for expenses related to the developing coalition effort to provide direct mutual-aid and political action to address the coronavirus pandemic, all expenses for this will be requested and approved like any other. 
Moving forward we need more information to make good decisions. We will include an online form for new requests to make submissions asking for info like…
Self-reporting personal information_
 service / sex workers; teachers; queer/trans folx; elderly, disabled;english as a second language; POC and indigenous; Folx with children. Chronic life threatening health condition
Urgency of need
1- Immediately facing serious consequences
2 I could wait a week.
3-Within the next Month
Self selecting funding tiers
($1000 or less) Emergency or Life-Saving Medical Equipment or Medicines, Doctor Visit Copays. Health insurance continuance if lost due to Caronavirus lay-offs and/or are members of a vulnerable group, have children and/or have life-threatening conditions.
($200-$500 or less) Emergency transitional housing for folks who have lost housing due to shelter or other public service closures. Or you are a precarious renter who is not on a lease and who faces eviction by fellow housemates and has lost work due to coronavirus layoffs and is a member of a marginalized community or vulnerable group. 
($0-$200) Immediate basic needs allotment for those immediately out of work and/or within the vulnerable population. Specify why you need these funds and what you will use them for, inclusion of a budget is helpful. Higher end of this range will be prioritized for households with multiple people. Funds can also be allotted for specific needs of the coalition organizing efforts by member organizations or organizers
Accountability
-Preventing Fake Accounts Making Multiple Requests
To ensure that we do not have potential bad actors making several requests over the internet we will ask all submissions to include  identifying information like links to social media accounts or other form of identification like library card etc. 
-Avoiding Fraudulent Requests
To avoid potential fraudulent requests,  We will ask all submissions to include some type of documentation of the need/use of funds, this could be receipts, texts from the boss indicating layoff, doctors notes indicating supplies needed etc. Lack of adequate documentation could be grounds for asking for a resubmission with more information. 
Funds will not be allocated for:
Payments that may be deferred or canceled on a regional or national scale:
Utility Payments (electric/gas/water), 
Internet and Cellphone Bill (please see additional resources about Comcast in the below section. If you are not covered by this an exception can be made but you must explain your situation.)
Rent unless you are a precarious renter who is not on a lease and faces eviction by fellow housemates and thus may not be covered by the eviction moratorium.
Payments to large institutions (Banks, Colleges):  
Loan Payments
Student Loans
Credit Card Bills 
Mortgage Payments
Denying Requests
A funding request may be denied because it doesn't include enough information about the use of funds, doesn't include enough documentation, is asking for funds to cover things outside the scope of this fundraiser, or other requests have been presented that are deemed higher priority given our stated criteria. We will try to respond with information about why a request was denied if time allows.   
We may ask some folks to resubmit a request for a different amount given other requests that are presented that review session.
Limit on Number of Requests
Individuals are limited to one request every month. After this you may reapply. 
Other efforts and information that can get you help!: 
Eviction Moratorium
Currently there is an eviction moratorium for six months in Multnomah County. If you cannot pay rent due to a provable covid-19 related loss of income the landlord cannot evict you but you must follow the steps listed below and please contact PDX Rent Strike for more support and information.
https://www.facebook.com/pg/PDXRentStrike
Are they GROUP A? Group A has protection via the Eviction Moratorium. If they can PROVE a covid-related income interruption like with pay stubs, if they are on the lease, and if they have an employer who can testify they lost work, then the eviction moratorium protects them and they will likely win in court if challenged. They will need multiple forms of proof, one is likely not sufficient. Ideally, these people would say: "I cannot pay this month, here is my proof, I am eviction exempt for the time being." This however puts them into uncharted waters. We don't know when this Moratorium protection is over. It does seem like they will be held accountable for that money later. BUT what we aim to do is argue that people should NOT have to retroactively pay this back. This is what a number of people are working on, and obviously Kafoury and Wheeler are slow moving and this moratorium was poorly crafted to begin with. Anyways, this is the political "gray zone" we will be sending people in but it buys us time and the possibility to argue that the state or the landlord should foot the bill here and the renters should not be on the line.
Group B? Group B is either not on the lease, has a line of work that is under the table, freelance, or was unemployed. They are not protected by the eviction moratorium. Their precariousness may also happen to put their housemates at risk too depending on the situation. This group won't be taken to court until April 30th most likely because Eviction Court is closed, but they will be very likely at risk of eviction. This group has two choices:
Do not sit still! If you or your housemates can prove "substantial loss of income as a result of the COVID-19 pandemic," you need to notify your landlord immediately that you cannot be paying rent BEFORE April 1st.
Assemble your evidence: a note from an employer who also could testify on your behalf if taken to trial and pay stubs that can measure your lost income.
Warning: Your landlord still may take you to eviction court. The more evidence, the better it can hold up in court. If you have notified your landlord before April 1st and demonstrated your loss, you should be able to win your case. We will connect you to a tenant's rights lawyer to help you win.
Many of you will not be able to demonstrate your lost income. We see you. Whether it's your line of work, unemployment, disability, or if you simply fail to notify your landlord before April 1st that you are unable to pay your rent because you didn't know — we want to be very clear: You will not have protection under the current moratorium and are at risk of eviction under current law.
In the case of an eviction, we are organizing an Eviction Response Network to quickly mobilize in your defense and we can put you in a touch with a tenant's rights lawyer. More information on this response network forthcoming.
There are possibilities to strike in solidarity with those who are not protected by the eviction moratorium but these strikes are always safer when you have numbers like in bigger apartment complexes. For example, having to evict 100 tenants at once would certainly make local news so these larger landlords will be more likely to negotiate. However, this requires the outreach to make this act of tenant solidarity possible.
Info link
"Under the temporary eviction moratoriums, tenants will have up to six months after the city and county state of emergencies end to repay any rent they owe, officials said. The city's declaration ends March 26 and the county on April 10. The moratoriums apply to people whose jobs are shut down, whose work hours are reduced, who miss work to provide child care due to school closures or who are unable to work because they or a relative are sick from the virus."
Free Food and Medicine delivery
If you are in need of groceries and food delivery contact PDX Covid-19 Mutual Aid Network. They can fund up to $50 worth of supplies per request.
Request support form
Additional information
Utilities That Won't Be Shut off or Offer Alternatives

Portland Water Bureau/ City of Portland Bureau of Environmental Services


Until further notice, Portland Water and BES will not disconnect water service for non-payment of sewer/stormwater/water bills. Customers are still responsible for sewer/stormwater/water charges due now accrued during this temporary suspension. You should continue to pay your utility bill.

Pacific Power


Pacific Power said it is "temporarily suspending disconnections and late fees for non-payment for customers in Oregon, Washington and California to support the state of emergency declared in all three states in response to the COVID-19 virus."

Comcast


Recognizing the critical role the internet plays in accessing information, enabling work from home and home-based learning, Comcast announced a number of new changes to our Internet Essentials program to support low-income households as the nation copes with the COVID-19 pandemic. The changes provide for:



Speed increases from 15/2 MBPS to 25/3 MBPS for all new and existing customers, and will become the speed of the service going forward.



60 days of internet service for free for new Internet Essentials customers.


Free internet using Xfinity Wifi
Source: 
Free Mental Health Counselling 
Online or over the phone counsellors offering free services in response to covid 19.