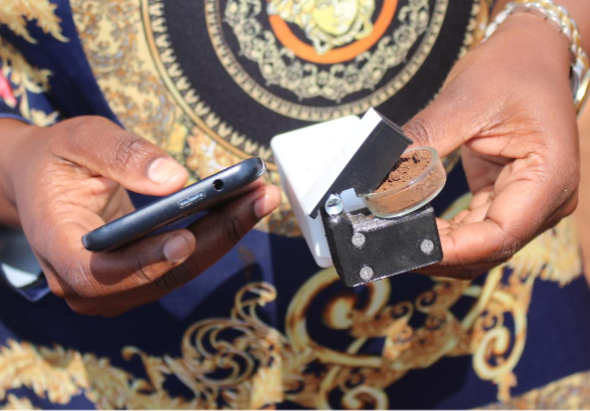 Discovery Call with Our Sci
29 June: Get to know Our Sci & their open source tools for comparability of data & how they can support community research, citizen science and large-scale public science.
Wednesday, June 29, 2022, 5:00 PM - 5:45 PM (UTC+01:00)
Connect
---
Let's get the ball rolling!
News from Discovery Call with Our Sci
Updates on our activities and progress.
About
---
Get to know & explore collaborative potentials with Our Sci* cofounder Dan TerAvest:

"I have always been interested in improving the accessibility of tools. To me, open source is a way of ensuring that accessibility is always a part of the equation."
This event is entirely open and dedicated to your questions and interests.

June 29, 2022
05:00 - 05:45 pm CEST
11:00 - 11:45 am EDT 

👉 Sign up & donate = receive Meeting Link & Get named as Coproducer in the follow publication at ProofingFuture.EU 

*Our Sci is an international open source software development community whose transparent tools help back up climate resilience claims as well as supporting community research across sectors through judgement free, open source tools for comparability of data. Our Sci can support any coherent community, municipalities as well as large-scale public science.
"Our mission is to support communities who want to ask big questions about the world. We have this fundamental belief that the future of knowledge building - which has historically been done in academia or in companies in the last 100 to 200 years -  we really think that a lot of the big questions that we have on the future, be it climate change, or societal level questions, they really require societal level groupings of experts and nonexperts to answer. We think that is the future of science, in a big and meaningful way," says Greg Austic, Cofounder of Our Sci LLC.
Primary users of Our Sci's solutions today include the Ecosystem Services Marketplace Consortium (ESMC), the U.S. Department of Agriculture (USDA) and Carbofarm in Europe.
"Our Sci is building some of the key utilities for conducting large-scale public science. (...) The great potential with SurveyStack is really to allow for the aggregation of data without commodification. We can aggregate without losing resolution, sovereignty and control over data. We can aggregate without losing attribution and that is a really powerful pathway, because of what it allows us to do,"
says Dr. Dorn Cox, project lead and founder of OpenTEAM

"Greg Austic does a lot of work in terms of making sure that we could display the work instructions as we went along, because that was not something that previous users had asked for. Thus the collaboration was definitely critical to informing what we have ended up with and it is still ongoing,"
says Dr. Jenny Molloy, Senior Research Associate at the University of Cambridge, founder of Beneficial Bio Ltd and founding member of GOSH Gathering for Open Science Hardware

"SurveyStack has now become this amazing, deeply thought Open Source framework for interoperable data. Through SurveyStack we are able to say with confidence 'Yes, those quote unquote regenerative practices do connect with increased soil carbon as well as do connect with nutrient levels in food being increased'. And it is being understood by groups as disparate as the USDA and millions of smallholder growers in the global south to be a valuable framework,"
says Dan Kittredge, organic farmer who launched the Bionutrient Food Association
Budget
---
Transparent and open finances.
Total disbursed
€63.31 EUR