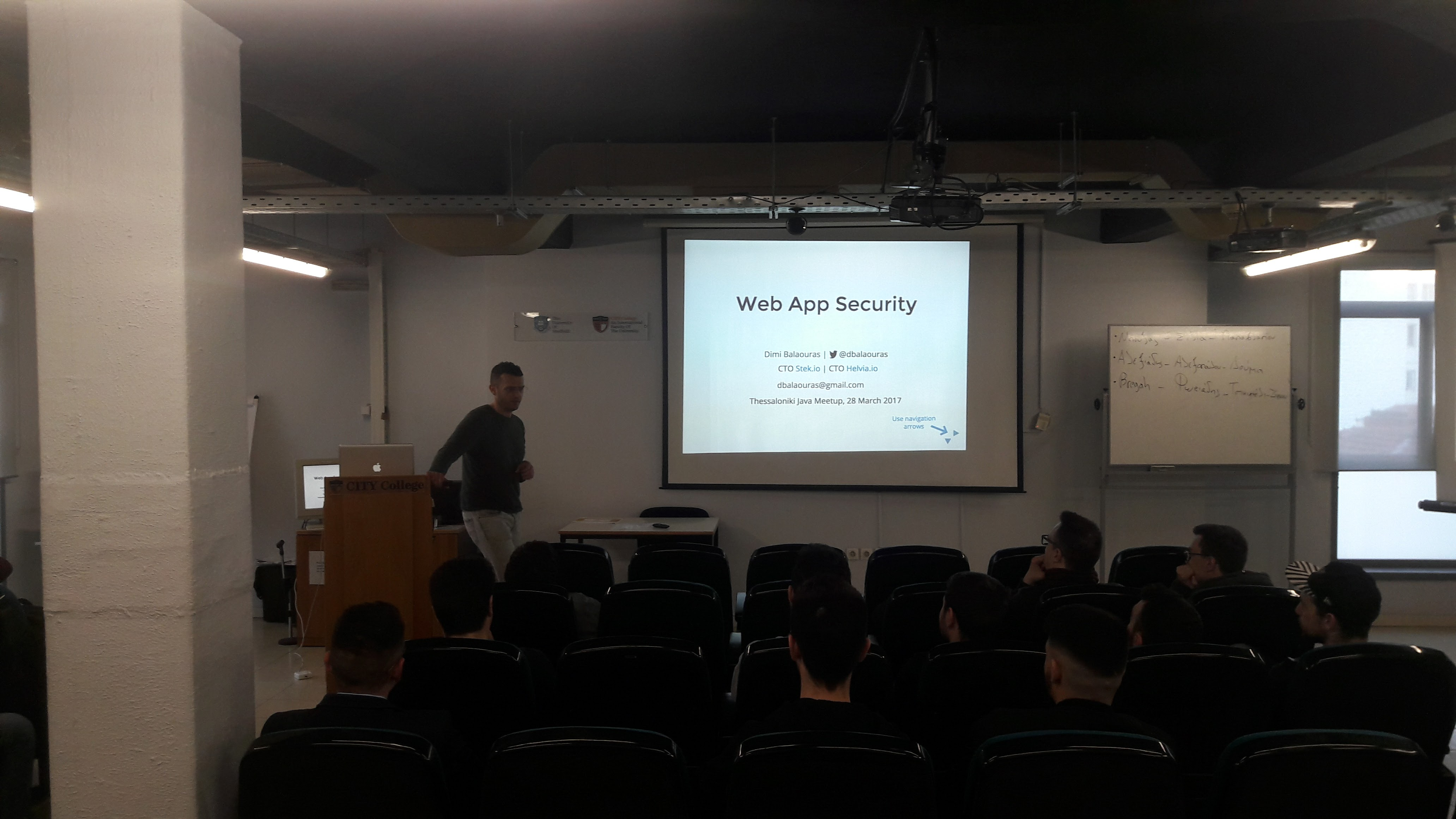 Thessaloniki Java Meetup
Thessaloniki Java Meetup
Become a contributor
Donor
Donate to our community and get: a shout-out on social media, your name / company listed under th... Read more
Single meetup sponsor
LIMITED: 0 LEFT OUT OF 2
Sponsor our meetup and get: a shout-out on social media, presence on the merch table, 10' pitch t... Read more
Top financial contributors
Budget
See how money openly circulates through Thessaloniki Java Meetup. All contributions and all expenses are published in our transparent public ledger. Learn who is donating, how much, where is that money going, submit expenses, get reimbursed and more!
Receipt #11552
food & beverage
Financial contribution to Thessaloniki Java Meetup
from Giorgos Gaganis • 11/10/2019
Today's balance
€594.01 EUR
Estimated annual budget
~ €26.33 EUR
Thessaloniki Java Meetup is all of us
Our contributors
16
Everyone who has supported Thessaloniki Java Meetup. Individuals and organizations that believe in –and take ownership of– our purpose.
About
This is a group for anyone interested in Java, Jakarta EE, JVM languages, clean code practices, android development, etc.
However, as we grow as polyglot programmers we are not restricted to the Java world and we try to expand our topics areas to whatever is interesting.
All skills and experience levels are welcome. It doesn't matter if you are freshman college student or a 20+ experienced developer.